London-based, female-led GHUM are set to make a huge impact on the post-punk scene following the recent release of their debut album Bitter. Formed in 2016 using technology to their advantage to meet virtually, the band have formed a unique sound paying homage to their various roots with vocal experimentation. I had the pleasure of chatting with the band to discuss their musical beginnings, debut album, and future plans.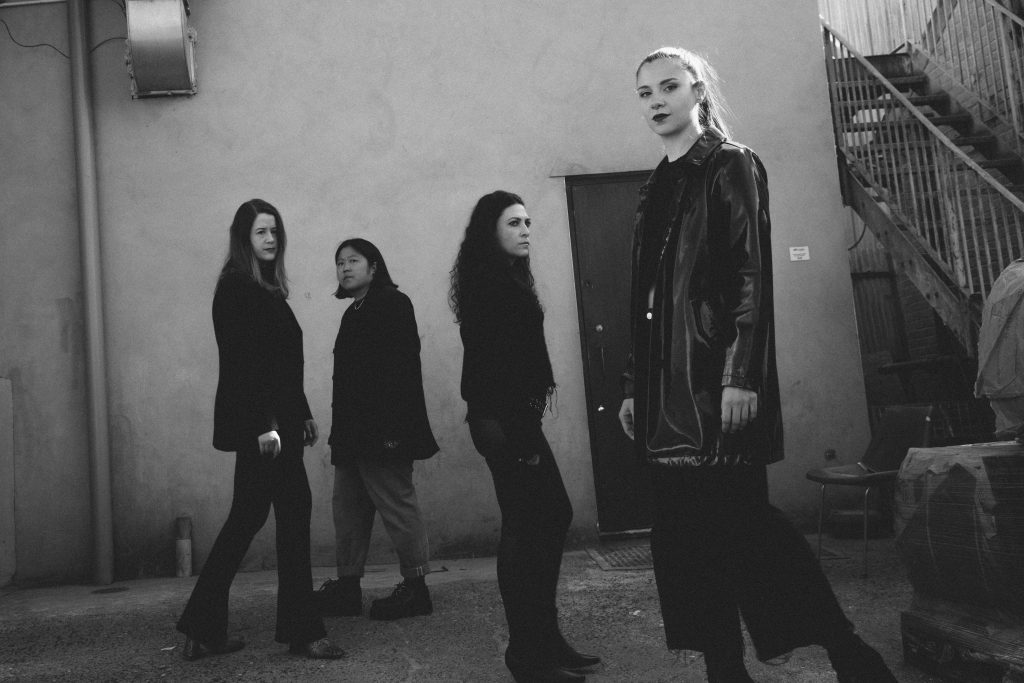 So far, you've released a series of EPs – how does the album making process differ to this?
The making process has been evolving since we started playing together. We jam and let the sound evolve on its own, then pick the best parts, and we do it again, until we make sense of it. Our writing process has been like this since the beginning. Only now can we do it faster with more trust and confidence in each other. It's been a journey.
Releasing your first EP in 2019, how would you say your sound has changed since then?
We started playing together with no idea of what we were aiming for. We liked very diverse bands, although we had some points in common and we experimented a lot until we found a sound that we identified with, that's when we recorded our EP The Coldest Fire. Since then, we focused on exploring this sound and making it punchier, stronger, and more defined. With this album we have found who we are musically (at least at this point).
Who would you say your musical influences are and artists who inspired GHUM?
We are very inspired by the Pixies, Yeah Yeah Yeahs, PJ Harvey, Warpaint and The Cure.
Hailing from Spain, Brazil and London, how would you say your backgrounds have influenced your sound? Is it important for you to keep to your roots, in songs like 'Deceiver' and 'Perro'?
Although we are very different and come from different places in the world we are very much connected by our similar tastes in music. For our sound, we are heavily influenced by American and English bands. That's what drove Laura (from Spain) and Marina (from Brazil) to England in the first instance.
Laura started to write in Spanish spontaneously as it's the most natural way for her to write, as that's how she speaks. For Laura, after living in UK for over ten years, her Spanish roots started to have a heavier influence on her. When trying to find a personal sound, it's inevitable to travel to your oldest memories, growing up in South Spain, flamenco music is very present. Although Laura does not sing flamenco, the dramatical, rough, and crude singing in flamenco has a big influence in Laura's expression of emotions lyrically. Laura also is influenced by Spanish punk and hard-core bands. "I want to be Spanish in my art, or half English half Spanish, at least. It's my identity."
With the latest album, what direction can fans expect to see you take your music in? The vocal experimentation is something which stood out to me and was a highlight. Is this something you wish to do more of?
Yes, the vocal experimentation is something we really want to play more with. We also want to experiment more with rhythm and perhaps add a touch more electronic. We are in the process of writing new songs, and they feel new; we are starting a new phase.
Do you have any plans in the future to cross genres or experiment further with your sound in general?
We don't have a goal of specific genres. We just want to feel free and like ourselves when we write. We change constantly and listen to new music. We will always be a bit dark and a bit rough, because it's who we are, but the rest will be decided by what the jams will bring us.
How long has your debut album been in the making? How have the recent events in the world such as the pandemic influenced both the music and the creative process?
The pandemic affected the writing of this album quite deeply. Firstly, we can't write separately, and we need to be physically together to be able to finish a piece. So this delayed us from finishing the songs considerably. Once we were able to get together in the studio again, we made it a mission to finish all the songs we had sketched previously and finally make an album. It took us a few months until we were ready to record. Then the pressing of the record was very very delayed because of the pandemic as well. It hasn't been easy, but we are finally here with our first album out.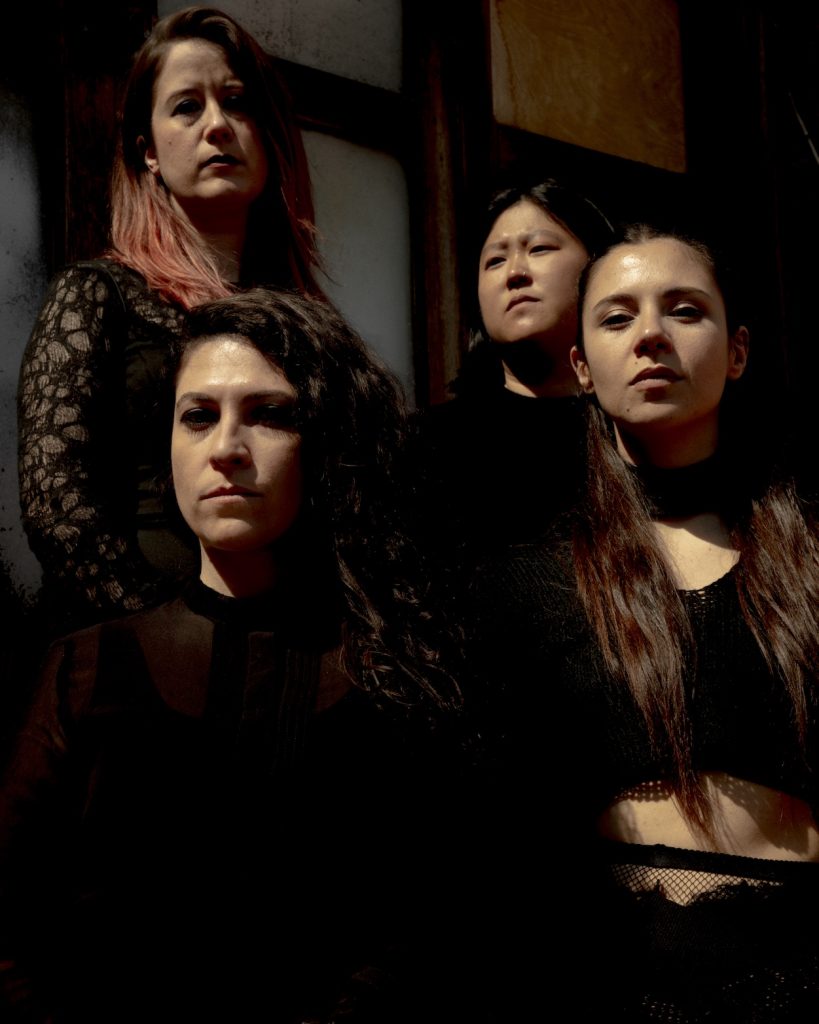 It's great to see female influence growing in the post-punk/ grunge scene. Do you think the scene is becoming more accepting of women? What more do you think can be done to make the scene more equal?
We think it's so important that female artists have been pushing for their space and representation. The female influence is growing, but there is still a lot of work to do. In London there is a big supporting scene of women and non-binary musicians. We started playing DIY shows and we felt really supported and respected. We were lucky to be surrounded by the amazing circle of people and bands that are changing the music industry from the inside. But unfortunately, once you step into the wider music world, sexism and a lack of representation are prevalent, and there is a lot more to do in that aspect. We think giving more visibility to female and non-binary musicians is key. There is still only a very small percentage of female and non-binary artists headlining festivals for example.
Do you have any advice for young up-and-coming musicians in post-punk bands, especially to those in all-female bands?
Surround yourself with good people that align with your values. Be proud of what you do and trust yourself.
Ghum's debut album Bitter is available to buy and stream now.