In a triumphant return building on the sound they established in their second studio album Who Am I?, Pale Waves pull out all the stops on Unwanted to make it a lyrically vulnerable and raw album, whilst staying true to their alternative-punk roots.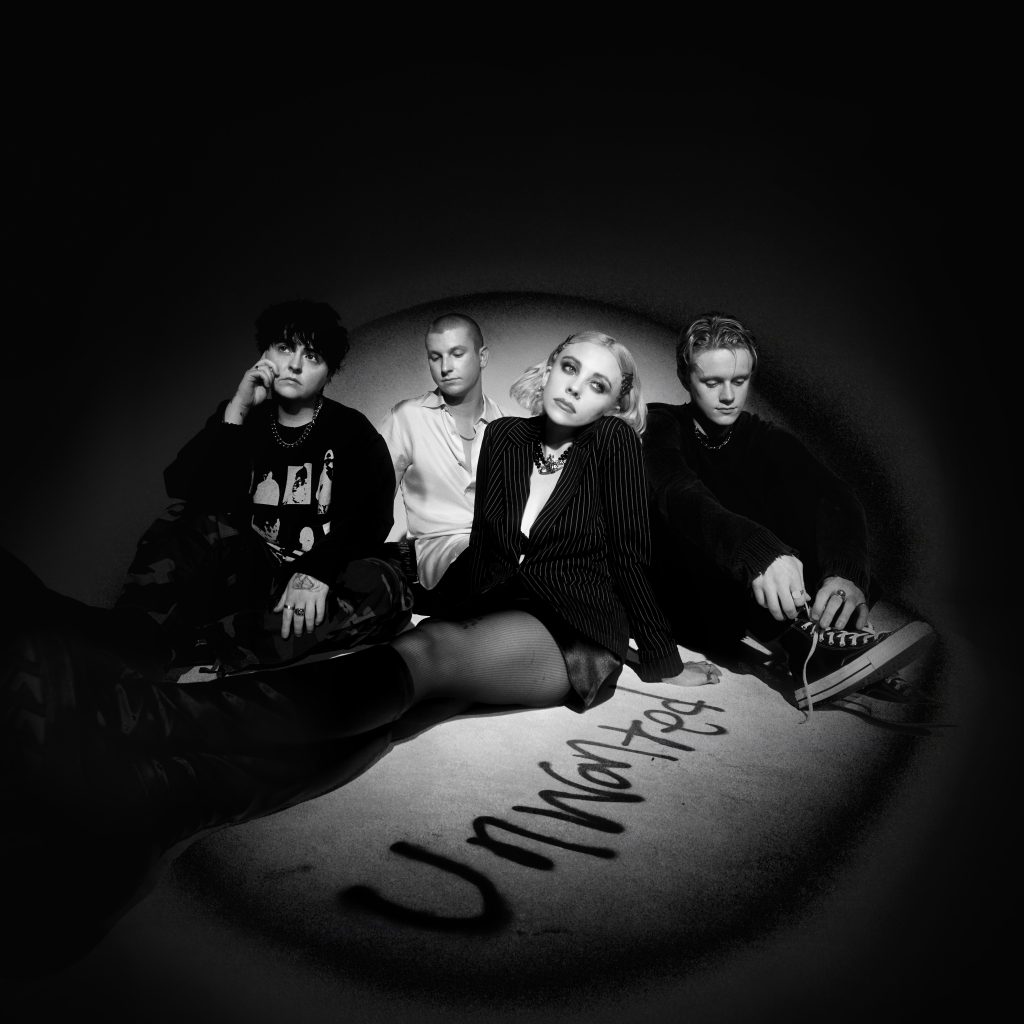 Manchester-based Pale Waves explore the motifs of angsty heartbreak and dealing with loneliness and regret on their latest studio album. With heavy instrumentals being the main focal point alongside Heather Baron-Gracie's vocals, 'Lies' is certainly a fitting opening track and lead single to signify the band's emphatic statement that they are back on the scene. Upon listening to the album for the first time, one of my only criticisms was that there are places where the instrumentals often drown out the lyrics and vocals. Yet 'Lies' has the perfect mix of both, with the song's defined structure allowing the band and vocals to have their own moments to shine.
In terms of the instrumentals, 'Jealousy', another previously released track, is a punky, electric guitar driven song which is of note due to its slightly slower tempo. An appreciation for the electric guitar is a common occurrence in Pale Waves' discography.
'Only Problem', a standout track on the record due to its catchy chorus and well-executed key change in the outro, boasts an electric guitar solo build-up to the bridge, paired with softer vocals allowing it to shine. Even on slower ballad 'Numb', an electric guitar takes the place of what would have stereotypically been an acoustic one. Going against sonic conventions like this is what explains the band's popularity.
Pale Waves are, as mentioned, associated with 'in-your-face' indie punk, making the slower additions to Unwanted apt to show their musical range. 'Numb' is one of these, with emotive lyrics such as 'I look for all of the reasons why happiness is something I can't find…'. 'Without You' longs for a past love ('I don't know how I'm supposed to feel without you'), and 'The Hard Way', discusses feelings of living with regret, likewise falling more into the indie ballad realm. Yet, they both feature instrumental crescendos to showcase the musical unity of the band.
If you're looking for an angsty album to scream out loud to mourn a toxic lover, along with some beautiful moments of lyricism to perhaps shed a tear to, definitely give Unwanted a listen.
Haiku:
Unwanted is here
Ringing far from its harsh name
And Pale Waves makes noise
---
Pale Waves' latest record Unwanted is out now on Spotify, Apple Music, and anywhere else you prefer to enjoy new music. You can also catch the band live at a plethora of upcoming tour dates listed after the jump.
---
UK Tour Dates, 2022
15th August – Rough Trade, Bristol
17th August – HMV, Newcastle
18th August – Vinyl Whistle, Leeds
26th August – Leeds Festival
28th August – Reading Festival
15th October – Live At Leeds
25th November – Albert Hall, Manchester
26th November – O2 Academy, Liverpool
27th November – Barrowland Ballroom, Glasgow
28th November – Fat Sam's, Dundee
30th November – O2 Academy Brixton, London