Tik-Tok famous duo Tommy Lefroy is in between tours, just released a new single, and is preparing to release a whole new EP. Despite that busy schedule, the two friends found time to answer some of our burning questions.
'The Cause', one of your early singles, went viral on TikTok. What was that experience like for you and do you think it had an impact on your career?
We wrote 'The Cause' over FaceTime and recorded it apart from each other in 2020. It felt important to us creatively, like we were finding what we wanted Tommy to sound like. The song means a lot to us, but it's a bit abstract so we weren't sure how it would be received. The way people connected with it from early on was really validating and definitely kept us going. To this day it's one of our favorites to play live. 
You've said in other interviews your band name started as a joke, can you let us in on it or is it an inside joke?
Oh we'll let you in. Tommy Lefroy comes from Thomas Lefroy, the alleged heartbreaker muse of Jane Austen. We thought it was funny, to borrow a boy's name (our own sort of nom de plume) and play at being the heartbreakers instead of the heartbroken. The whole idea of starting the band was "a joke" to us, humour as a defense mechanism is maybe a theme here. 
What was it like headlining a sold out tour? Do you feel like you've started to live up to the inspiration you felt when Tessa saw boygenius play live?
When we made 'Flight Risk' we didn't know if we'd ever get to play it live, so it has been incredible to tour with these songs. We really value our time on the road because we finally get to meet the fans and sing with them. Seeing what the music means to them grounds us and gives us so much more purpose. It reminds us why we started, reminds us to keep going, to keep writing.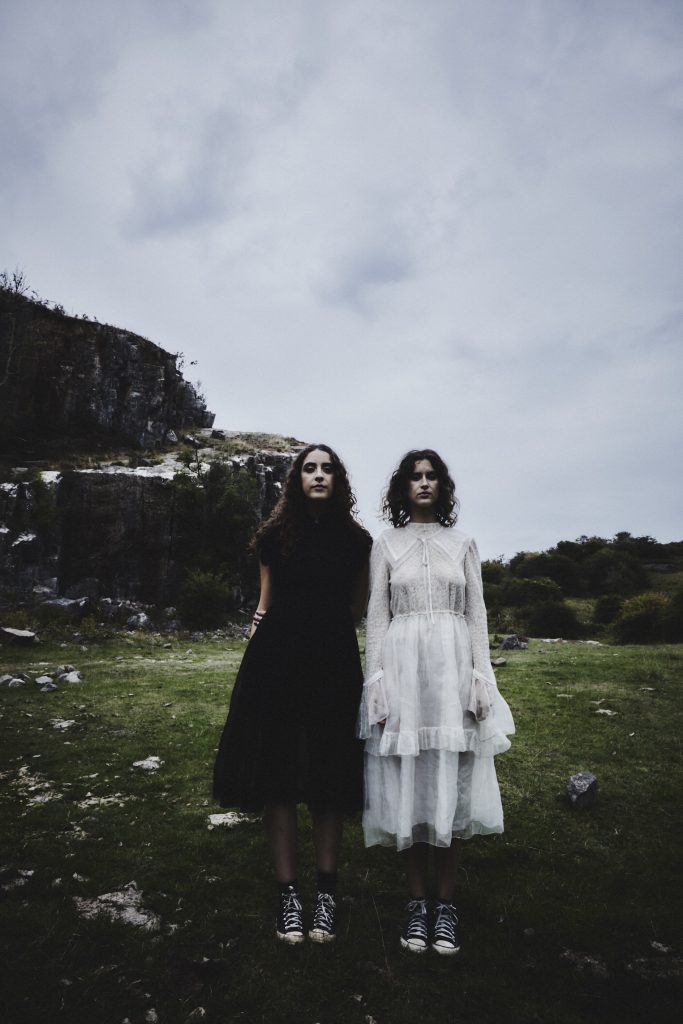 Rivals will be your second EP, any plans for an LP in the works?
It's definitely on the horizon. We're writing constantly, collecting bits and pieces, and saving our favorites, for when we have time to sit down in the room and record again. We're taking our time with it, doing a lot of reading and having a lot of conversations about themes we want to address. We joke that we're treating the record like a dissertation. It's a big undertaking, but it's on the way.
Your lyrics are something that fans and critics alike have really been drawn to in your music, are there any subjects that were particularly fun to write about? Any song topics you want to do but haven't yet?
We write a lot about themes of home. We're both nostalgic, and transient, so it's something that's always coming up. It's fun to write about love interests of course, and we try to present those stories with some of the complexity with which we experienced them. A break up song should ideally have some empathy, accountability. A song about struggling with mental health can still have some humour. We talk a lot about mental health with fans, and it has been such a big part of our experience, it will always show up in our writing. We've been talking a lot about the modern experience of femininity, reading up on it, so that's another theme on our mind lately.
It seems like your relationship is really built around this band and your music, what has that experience been like for you as friends? Has writing songs together been a positive experience, or does it challenge you?
We met as songwriters in Nashville in 2017. The first time we wrote together, we knew there was something there. There was a shared understanding, and an ease to writing together that we hadn't found anywhere else. A lot has changed since then, and we've had to navigate a lot of new terrain as band mates and friends. We don't always agree, which is part of what inspired calling the second EP Rivals. This idea that women tend to be pitted against each other, was something that we'd scoff at but still felt at times threatening to permeate even our relationship. But at the end of the day we wouldn't be Tommy without each other, and we are so grateful to have one another throughout all of this. We always come back to the writing as a safe space.
---
Stream Tommy Lefroy's catalogue on Spotify (and all other major streaming platforms).