Pizzagirl is delivering time and time again now, with the regularity and speed of a fast food joint with much higher quality. Like a pie, the music stuffs you to the crust with oozing delight. To find out what ingredients were used, we popped Pizzagirl in a conversation oven (that is one of the worst puns I've ever done… convection oven? Anyone?). Here the result, bon appétit.
Welcome to The Rodeo, Pizzagirl! Fill us in on your 2019 so far, how have things been following the release of your single 'body biology' earlier this month?
Thank you for that warm welcome! 2019 has been a crazy ride so far! It's been a blast to finally put out a new song in what has felt like 50 years! I've been spooning some songs for quite a while now so it's cool to finally let them roam free in the world's ears!
You've released a lot over the last year and a half or so, with two EPs and a handful of singles already under your belt – walk us through your production process, where do you begin with your songs? Do you find some aspects come more easily than others in making music?
The production process always feels very amateur to me and I never have a particular "go to" method when starting to make a Pizzagirl song. I usually hibernate next to my computer for long periods of time, trying to mess around with all the wonky sounds i've downloaded, I cover my webcam because I'm sure the face I make scrolling through synths and drums is a super ugly one and I'd rather the FBI didn't see that! Sometimes a lick or synth will be so fun that the whole writing process melts into one, however other times it's more taxing! :/
We love your little nods towards 80s synth-pop, was this always intentional or did it just happen naturally as you started developing your sound? Is there anyone from whom you take real inspiration, musically or otherwise?
I've always been really attracted to pop culture from times gone by, the first two EPs seemed to live in the 80's and 90's in my mind but it was purely a mix of my natural admiration for these sounds and also constant exposure to it from childhood onwards! I really think David Byrne is a perfect template for how I'd like to see my musical life evolving musically, and Steve Jobs too!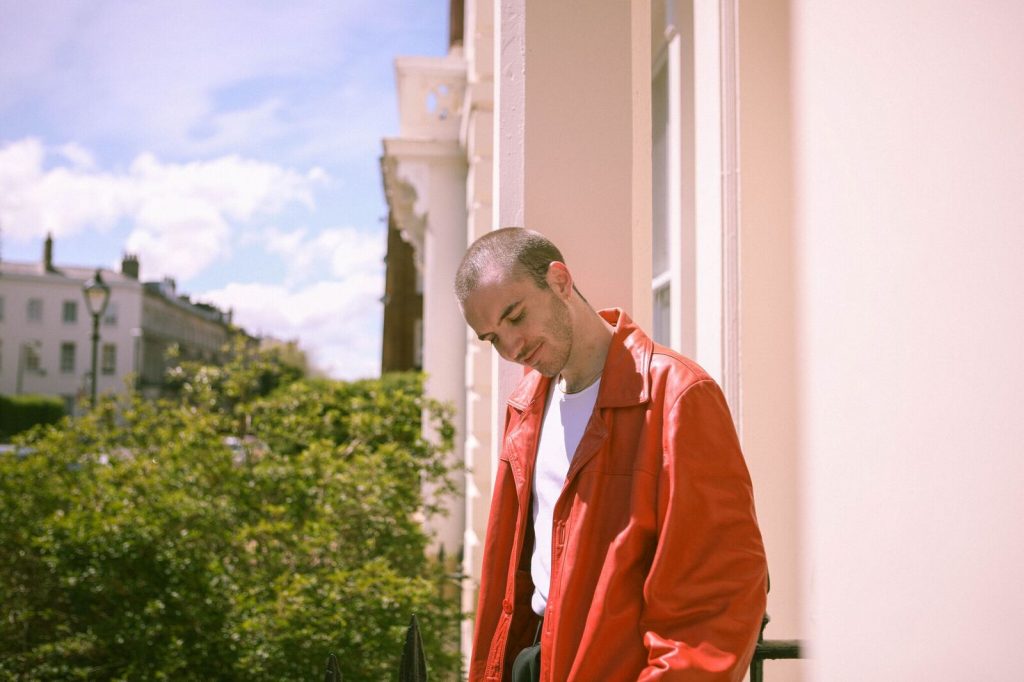 How did you find music? What made it become your life?
Highschool was for sure a catalyst that brought out that tiny lil future popking in my brain that I didn't know was sleeping there. A blend of puberty and Spotify really made me realise that music was something I'd like to try out. I grew up around a lot of music too so it felt like a comfortable and logical career path to the scrutiny of those teachers!
With regards to performing, tell us about your experience so far – any crazy stories from past gigs? If you could play anywhere your heart desired, where or what would be your dream venue?
There's always a funny story from every show I think, the world of gigs is littered with strange anecdotes and faces! I used to play backing tracks at gigs from my phone when I first started playing live so forgetting to turn airplane mode on resulting in notifications blasting out of a PA from time to time which is awkward! I drop Denise (my guitar) a lot too which is sad, it's unbelievable she chooses to stay with me!
I've heard that you refer to your workspace as 'the beatzzeria' (which is brilliant in itself, never mind the music); to anyone that hasn't heard your style before, how would describe what's on the menu? What toppings would be on the pizza of your music?
I'm very greedy when it comes to what I'd want on this pie, I love all different types of pop music so I always want to try and recreate my own take on these styles, there'd be a sprinkle of yacht rock on a pop-rock emo base with a few chunks of 90's dance thrown in too. Some cheese in that crust too!
And of course, you have a debut album due for release later this year – congratulations! What can we expect from the first-timer come October, are you testing new waters or building on the sound you have so far?'
Thank you! I feel privileged to be able to put out a full length serving for y'all! It's for sure a crazy blend of styles and eras! I've paid respects to everyone from Kelly Clarkson to Christopher Cross in this goofy monster record and I really hope when it's out to the globe it'll be enjoyed from all different sides! I got the weird stuff coming! Til then!
Get our latest print magazine featuring interview with Black Honey, Matt Maltese and Mattiel HERE. Listen to Pizzagirl on Spotify and Apple Music.