Singing with Ed Sheeran at 9 PM, teaching a class at 9 AM.
Stereotypically speaking, lecturers are boring. They usually turn up with their arms crossed, elbow patches showing, slap down an inconceivable pile of printed handouts—have you not heard of the rainforest?—then leave. If they're not having some form of a mental breakdown at a malfunction with the computer/projector, they're telling you off for not having read the 1000 pages they set for you this week.
Trust me. Utter the word 'lecturer' to a student, and you'll get a visceral shudder as a response. Lecturers embody assignments, deadlines, stress… a whole myriad of problems for students. But they're not all the same. Leddra Chapman is different; Leddra is an artist. She writes, releases and teaches music—which alone makes her five times more interesting than her elbow-patched counterparts. 
Leddra lectures across Music Business and Song Writing at the Academy of Contemporary Music in London. "I've been giving masterclasses for a few years now and love working with new talent & rising entrepreneurs who are just starting out."
Having been in the industry for nearly a decade now, Leddra teaches from experience. She started her career at sixteen, going on to release her debut at just nineteen, and performing with Ed Sheeran on a live album at 21.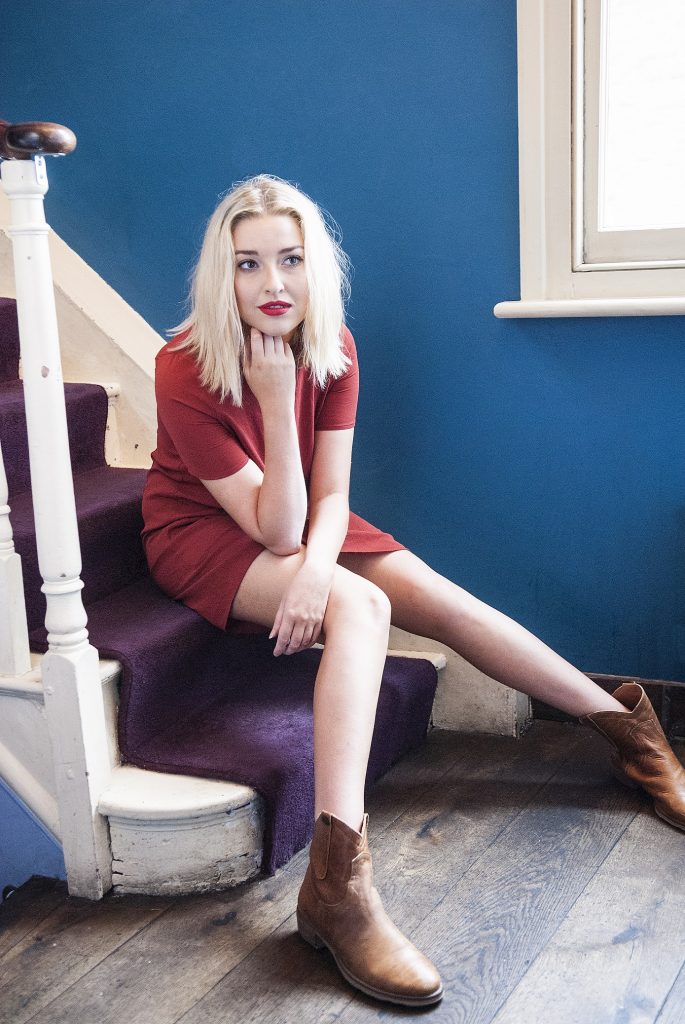 Leddra, more than most, understands what it takes to have a career as an artist. "I think the best advice for young artists, and yet the hardest to follow—at least I certainly found—is to try to stay focused on your own sound and style of writing, whilst still being open to feedback from others," Leddra tells me. "Finding that balance can be so incredibly hard: if you lean too much towards the direction that others are pulling you in, you risk losing your artistic intention. However, if you are too stubborn to accept criticism, you may struggle to grow as a writer."
When Leddra followed her own advice she started by fully embodying her work. "When I left school, music became my main occupation: from studying it, writing it and releasing it, to performing and talking about it. I lived, slept, ate and breathed music."
Now that she's returned to school to teach a class of debt-ridden students, music has remained Leddra's focus. "Some of my biggest idols have been involved with lecturing and teaching within their practices and I feel honoured to be able to pass on some wisdom!"
Believe it or not, this isn't the first time a musician has turned their hand to the chalkboard: Kanye West completed 250 hours community service teaching a Fashion class at Los Angeles Trade Technical College in 2014, and Questlove (the mop of hair you might recognise playing drums on the Jimmy Fallon Show) taught a "Classic Albums" course at NYU.
What motivates her now to write, those 'day-to-day' things she embodied in her youth, haven't changed. "I've mostly found inspiration [for writing] from my own experiences. I've found it in books, films, specific fictional characters and the experiences of those closest to me."
Naturally, this isn't always the case. "I'll go through periods of writer's block, especially if I'm feeling content—contentment is the enemy of a songwriter! If I'm ecstatically happy or incredibly low, it's easier to write, as these extreme emotions need channelling and I find music has always been a form of therapy for me."
Music therapy is, funnily enough, an actual, teachable, subject. Psychiatrists use music to create emotional wellbeing and comfort in their patients. In people with Alzheimer's, for example, melodies and beats can create lucid moments where memories momentarily return.
Leddra in a way, I suppose, has created her own form of music therapy. She teaches people how to create their own music, how to turn their own feelings into songs and ultimately make sense of everything around them. If that's not something to pass on to the next generation, I don't know what is.
Listen to Leddra Chapman on Spotify and Apple Music. Get the latest edition of our print magazine containing interviews with Black Honey, Matt Maltese, Mattiel and Molly Burch HERE.