Braving the cold always pays off. At this time of the year, most people like to spend their Sundays curled up on the sofa watching winter Love Island, avoiding the bitterly cold weather looming just outside their door. However, this Sunday I decided that I would not be one of those people. Plucking up plenty of courage, I got suited and booted for the 1-degree air outside and made my way to Manchester's social hub and venue, YES.
Walking past the bouncer, who seemed to be kicking his heels, I followed the steps making my way down into the basement—which I'm almost certain was cooler than outside. Much to my horror, I found myself alone. Not a single soul had made an appearance with only two minutes until the support act was scheduled to appear.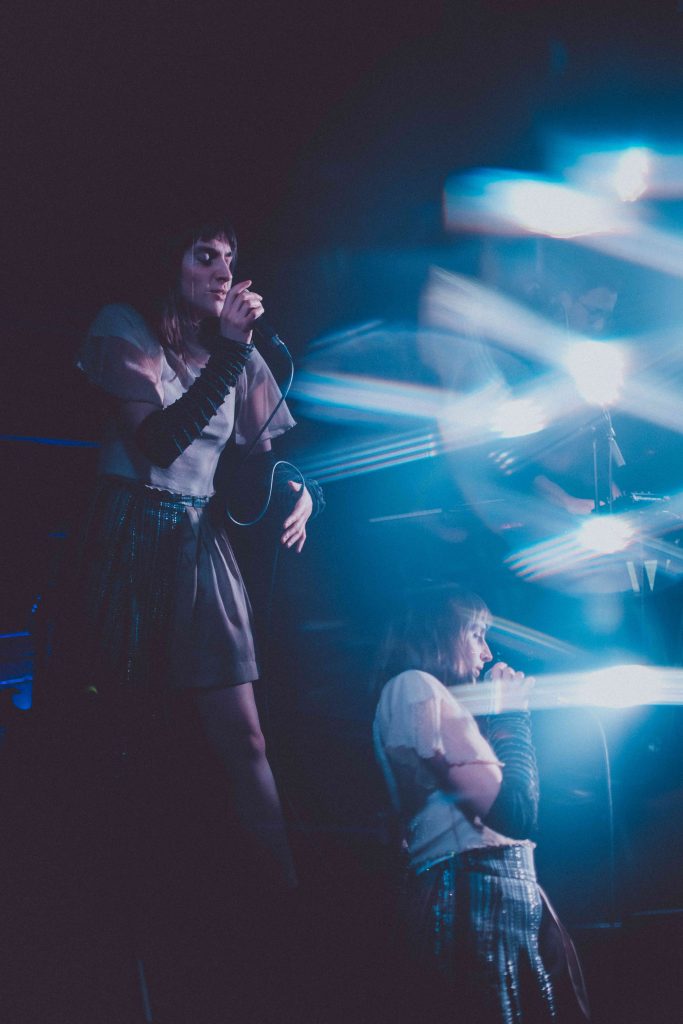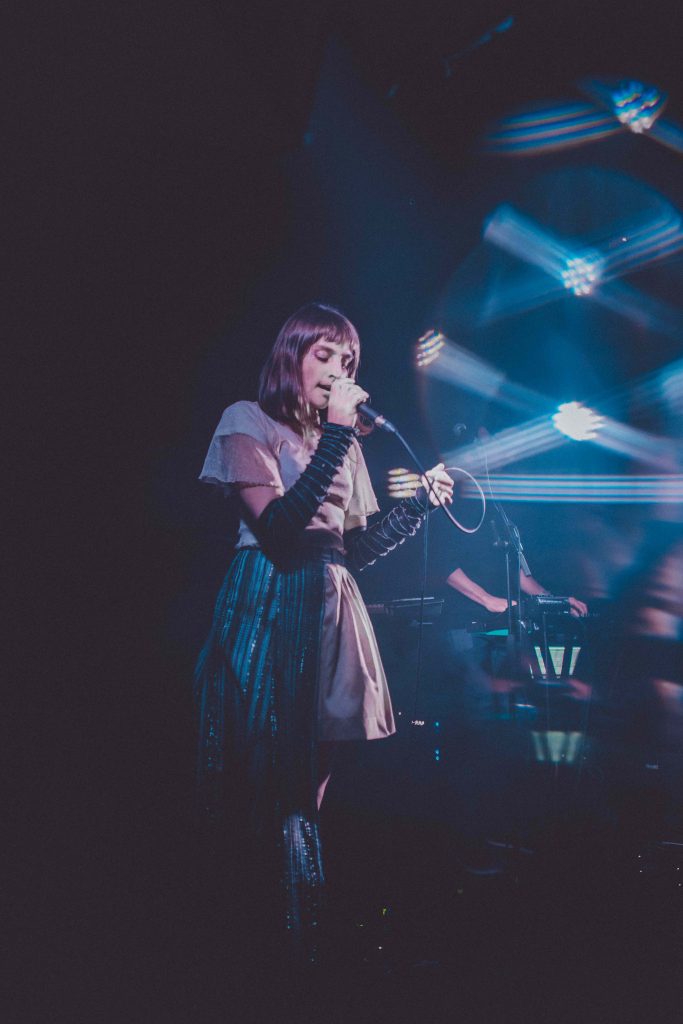 After a little delay the experimental pop duo Sun, Moon, & Talia set the night into motion—I can only imagine that they were praying more people would show. The deep bass bounced around the empty room with synth keys flickering, adding a calming element to the industrial-toned performance.
Lead singer, Natalia Tavini, was floating around the stage in her skirt, tracing the movement of her graceful dancing behind her. She was unmistakably submersed in her own lyrics. The softness of her voice drew you into the enchanted and charming aura that she was projecting into the gradually developing cluster of people. The set was hypnotizing from start to finish.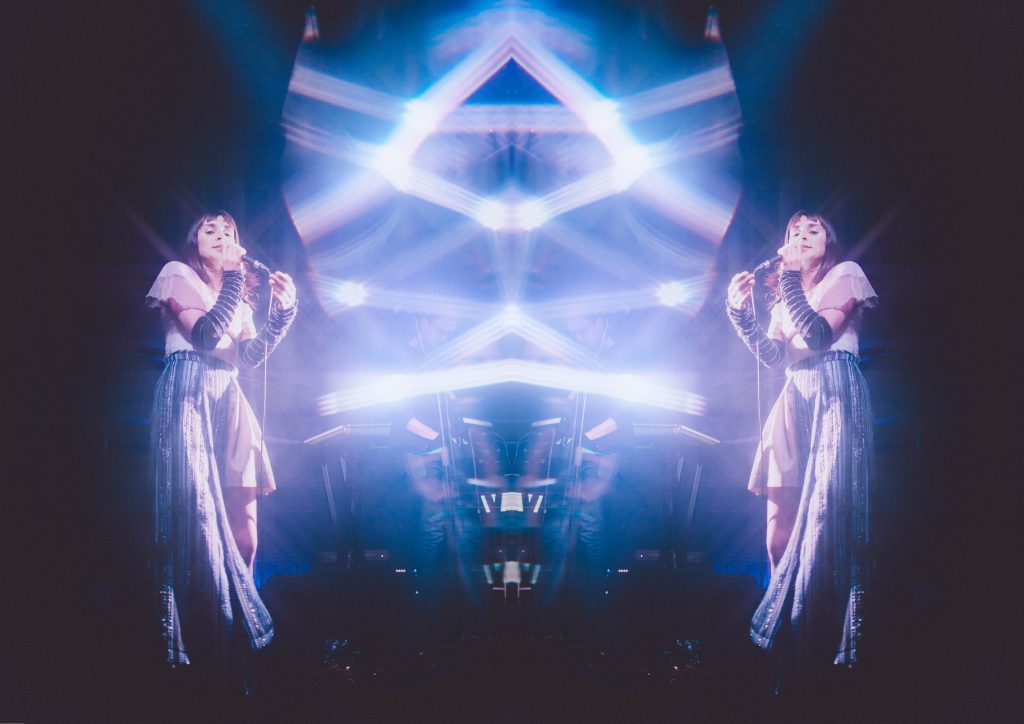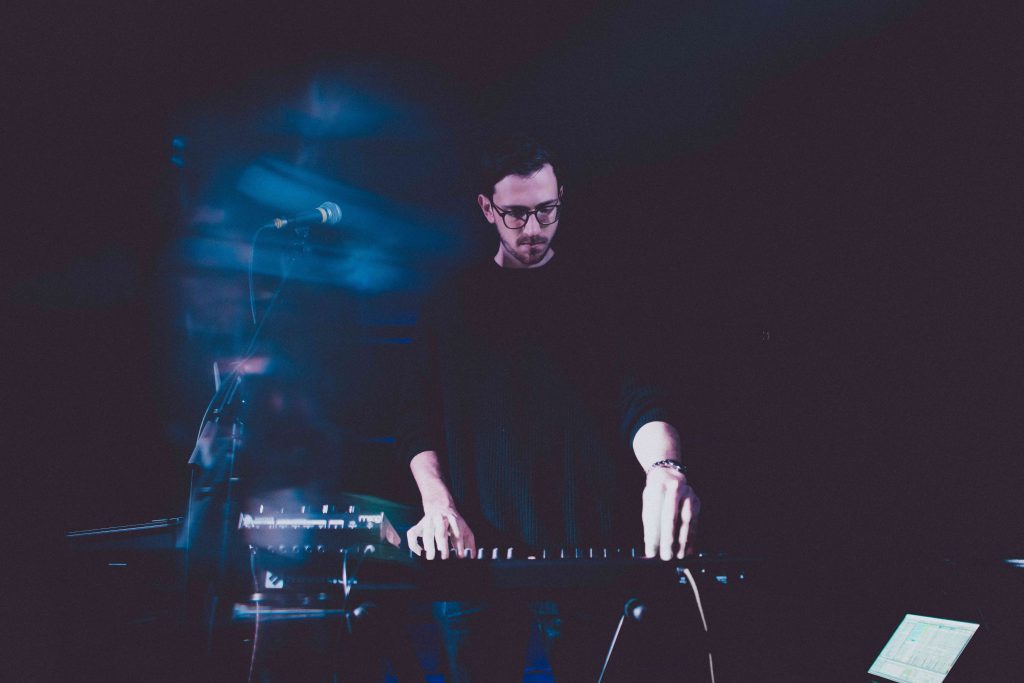 As time slowly advanced towards 9:30 PM, a small flux of people entered the darkroom to see Purple Pilgrims step onto the stage. The New Zealand sister's, sporting long pilgrim styled dresses, took their places as the already present silence seemed to intensify. It didn't last long. The reverberated sound of their light harmonies began to expel from their body, as everyone around me instantly became fixated on the pair.
Playing the track 'Sensing Me' from their 2019 album, 'Perfumed Earth', Purple Pilgrim's sound seemed to swell, with the girls eventually erupting with desire as the chorus broke. The Kate Bush-esque choral track was easily the most powerful section of the evening. It burnt the breath right out of your lungs.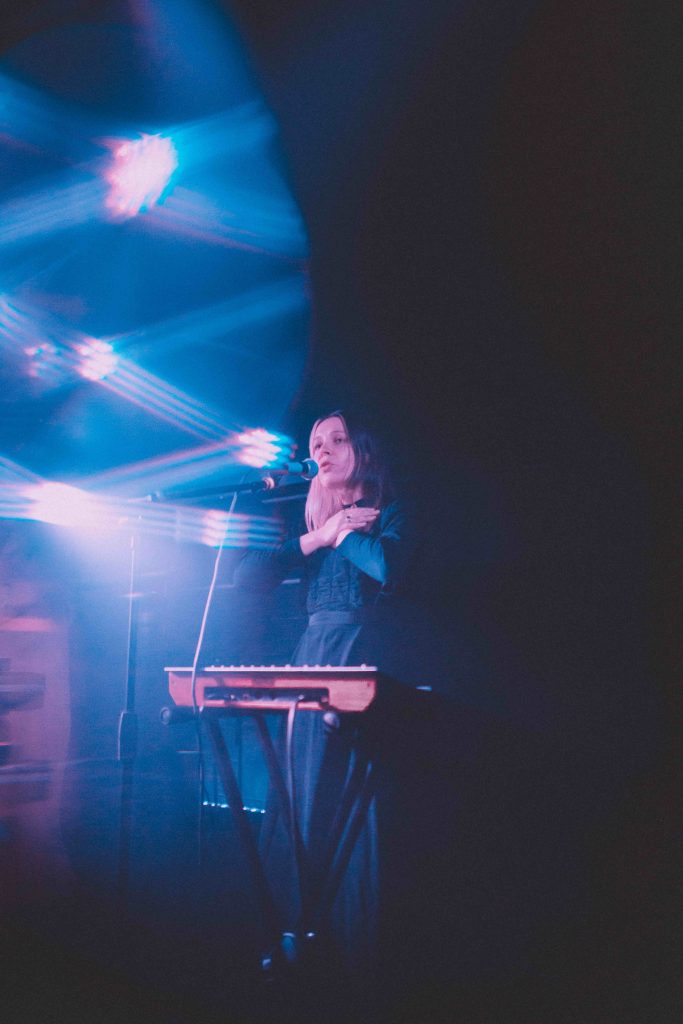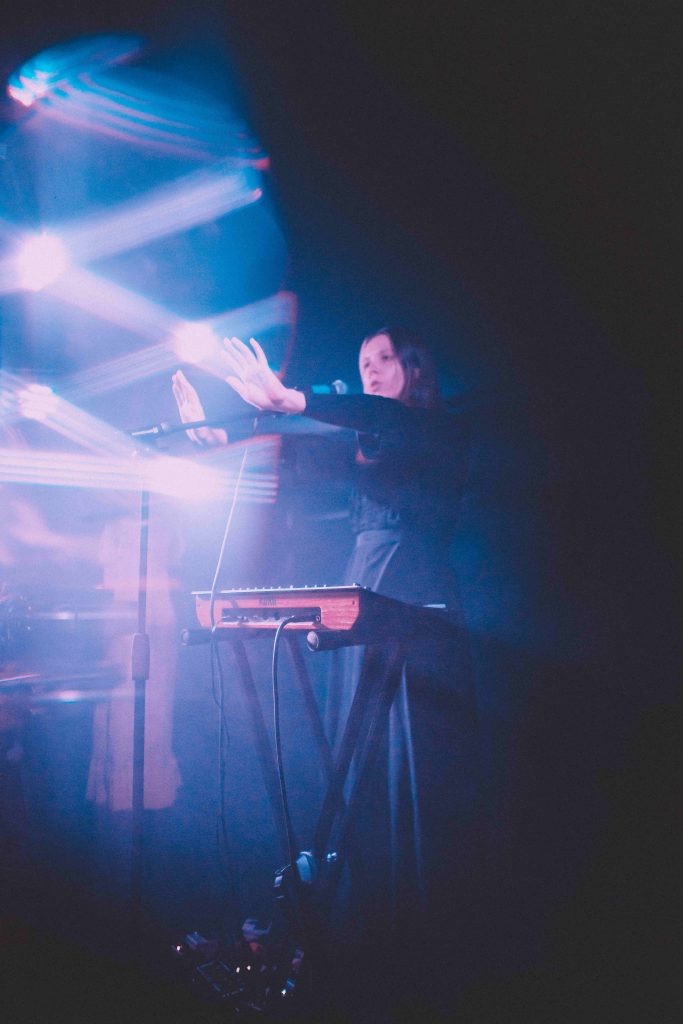 Throughout, Purple Pilgrims really warmed me in a room so cold that you could see your breath. YES' basement felt like it had been visited by an ethereal presence. What a shame that Manchester missed out on an evening of beautiful music. These pilgrims deserved to be witnessed by the masses.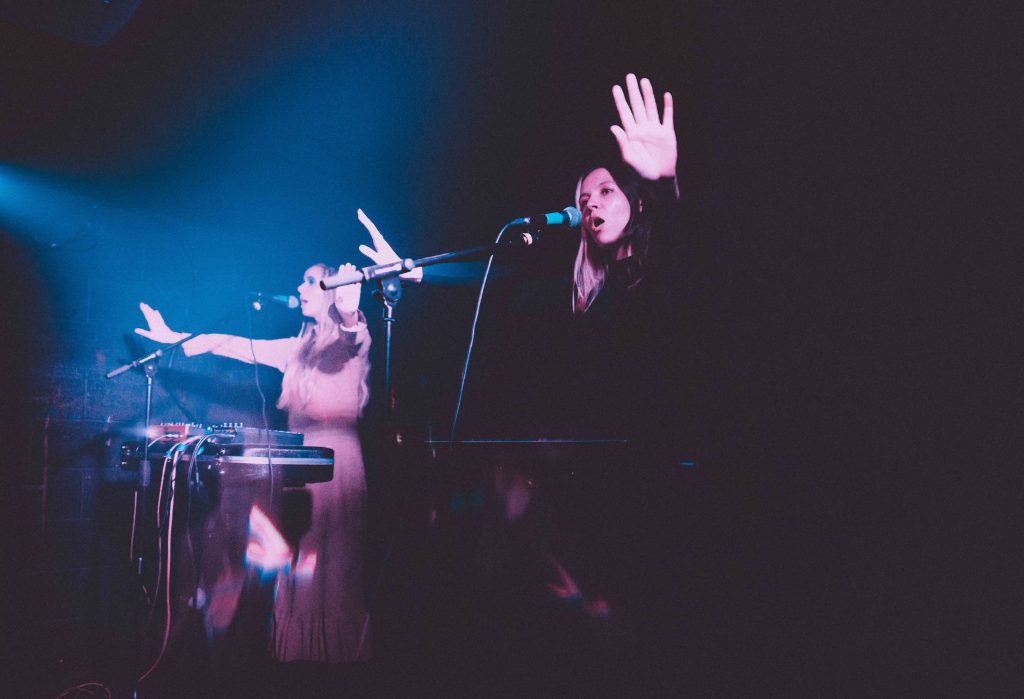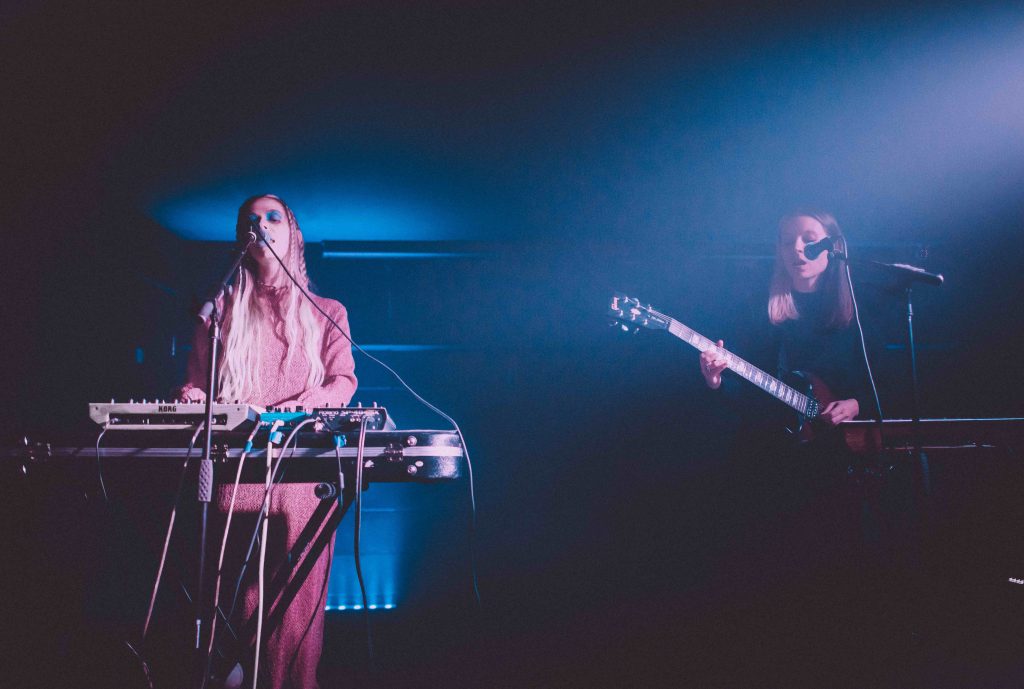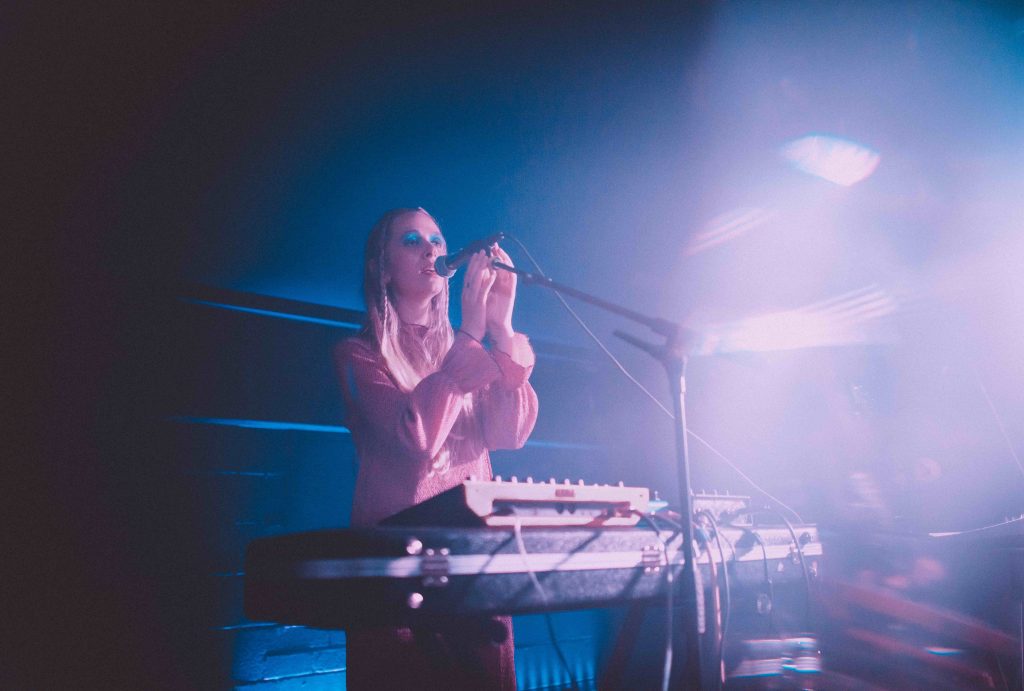 Listen to Purple Pilgrims on Spotify and Apple Music. Get our latest magazine HERE.