Just before the release of her second album, Donna Missal sat down for a strikingly honest conversation about her career so far.
"I'm really excited by the concept that people change."
Within minutes of our conversation, American songwriter, singer and musician, Donna Missal, reveals herself to be as intriguing, profound and promising as this one statement. At the time of our call, she was also merely a week away from releasing her second album, lighter.
"I definitely feel like a totally different person from when I was writing my first record – and I would hope so! You're allowed to do things differently, to think differently, change your mind, grow and come to understand things in a new way through perspective and through life experience."
The new record introduces a greater level of cohesion and vulnerability compared to her 2018 debut, This Time. Turning to music to get through a difficult time, lighter brought Donna perspective and relief as she poured out her feelings – it's no wonder, then, that it all came together relatively quickly.
I came to a lot of conclusions about the way that I felt, and I really felt a deep catharsis once this album was put together.
"I sort of just had to write myself through an experience," she explains. "Sometimes I can't access myself or can't get deep enough with myself unless I'm singing, and this record helped me understand that."
"It was a tough record to make and I feel very vulnerable in its release, I'm definitely scared. The themes and the lyricism were so of-the-moment, so exactly what I was feeling and thinking and going through – I've never really written that way before, so close to the chest."
In encapsulating all of Donna's emotions from a specific time and place, lighter is a collection of songs which she hopes her listeners might find similar solace in.
"I came to a lot of conclusions about the way that I felt, and I really felt a deep catharsis once this album was put together," she says. "I really felt that I had come out the other side of something, looking at it in a totally new way and completely beyond it – that's what 'Hurt By You' is about. I just hope it brings anyone who listens to it that same sense of release."
Aside from some pretty monumental song-induced self-discovery, Donna's career has been nothing short of impressive thus far. Selling out headline shows across North America since the release of This Time, Donna has also toured with King Princess and Scotland's own Beyoncé, Lewis Capaldi… twice. Opening for both his ballroom and arena tours, Donna took a lot from the experience.
"Touring with Lewis was crazy. I had never toured arenas before, so I got to watch that first-hand from a real backstage perspective. It was very professional and a great representation of how to run a tour; [it] was really informative and helpful for me in seeing what this really takes.
"He's an incredible vocalist," she continues. "The songs are tricky because they have a real simplicity, but they're so classic. He has an album full of songs like that, and [I got] to watch him perform them to this audience of people who loved every single song. They weren't there because of 'Someone You Loved', they were there because of him, because of his talent. I came off that tour with a new belief in audiences and in fans – those people are out there."
Though her career has certainly allowed for some travel, Donna has spent the last four years based in the City of Angels where she rents a flat with her sister. Having been homeschooled in New Jersey with five other siblings, Donna grew up in a family surrounded by music.
"The environment at home absolutely informed the way that I operate, it really was the perfect breeding ground for creativity and expression.
"I was always singing in my house and making up songs with my sisters and I feel like it's really come full-circle: my two sisters worked on a lot of the songs on this record with me, which is a really incredible experience. It's like the things that were always special and important to me are being integrated into this body of work."
While it's not unusual for an artist to be influenced by the music they once heard at home, Donna's father seemed to take it a little more seriously than your typical 'you will listen to Pink Floyd and you will love them' Dad. A history teacher in New Jersey, Donna attributes much of her appreciation for music to his influence.
"His love and appreciation for history informed every decision that he made in our house in terms of what we were listening to," she says, smiling. "It was non-stop James Brown, Little Richard, Aretha Franklin… but as well as Fleetwood Mac and The Beatles – bands that were informed by those artists.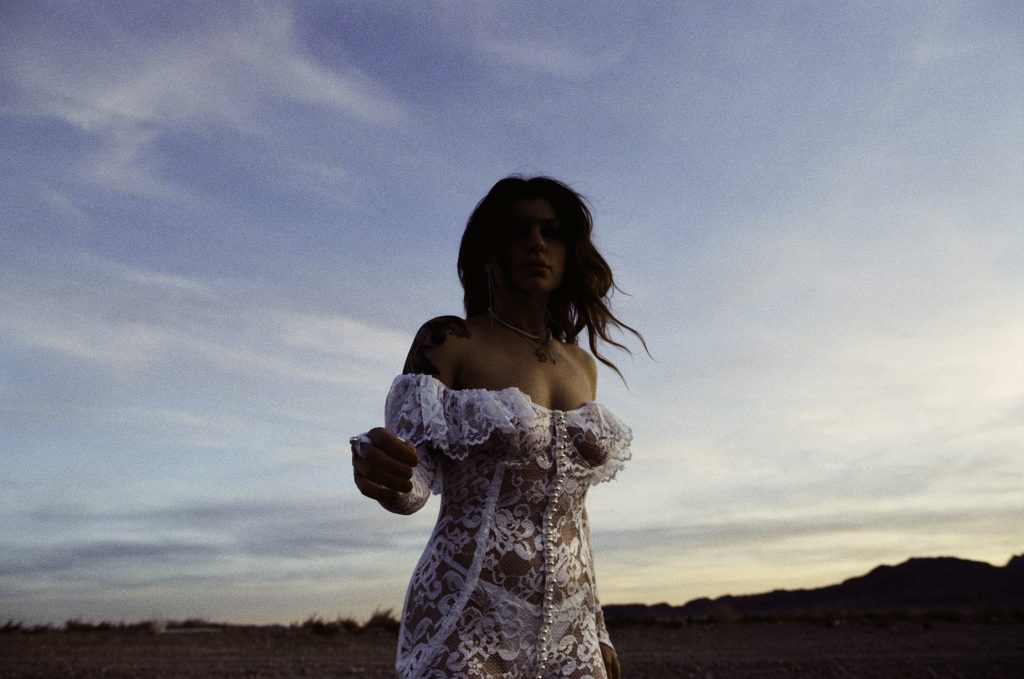 "I don't remember [my father] making it a point to say, 'This is Black music, and Black music is American music' or 'This is where it all started'. But now, as an adult, I can look back and say, 'That's why he loved it, that's why he felt it was important that we were listening to it'."
With an appreciation for the importance of where her favourite sounds and artists originated, Donna hasn't stopped learning about music in adulthood. Now, though, she takes care to understand all she can about the industry. Adopting a hands-on approach to the planning and strategy needed for touring, releasing and promoting her own records, Donna revels in being as involved as possible.
You have value beyond your youth and your music can grow and evolve with you.
"I really enjoy getting involved in that facet of what I do because it makes me feel like I have more autonomy, more ownership; I get a real sense of pride and completion and this additional sense of 'this thing belongs to me' when I'm involved in the process top to bottom."
Donna's passion for her work shines through effortlessly in our chat – it becomes quickly apparent how little she takes for granted in the business. As a young woman, she emphasises how grateful she feels for the role models she's had while navigating the music industry, including indie icon Sharon Van Etten. Once an idol and inspiration from afar, Sharon has become a colleague and firm friend in Donna's life.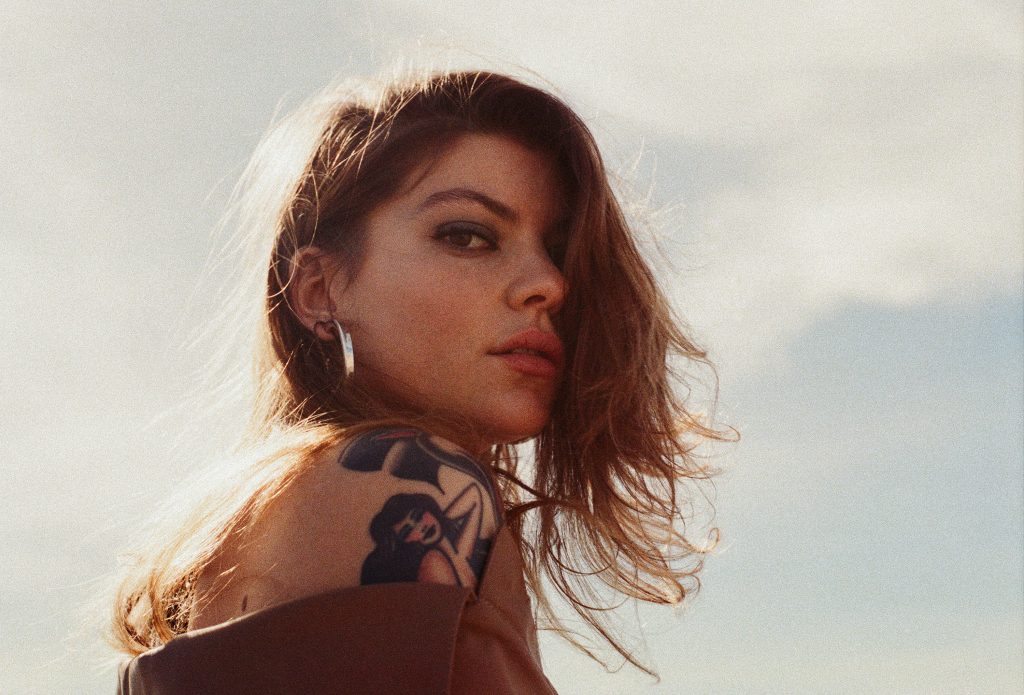 "What Sharon represents to me is this idea that, as a woman making music in this industry, your life and career doesn't end at 25. You have value beyond your youth and your music can grow and evolve with you, and fans will be there.
"To have that representation in my direct life… I just can't tell you how much that's meant to me and how much that's changed my experience in moving through this industry and [finding] my footing."
No one right now is making genre-specific music.
Though it may not have been altogether straightforward, Donna certainly seems to have found her feet now. Pop, rock, country and R&B influences litter Donna's repertoire, making for a unique sound which doesn't label easily but which truly represents her. Having struggled to pigeon-hole her sound into a specific genre, Donna is encouraged and reassured by the recent shift in the music industry towards a freer, more authentic creative market.
"It was kind of funny and interesting to come to this realisation that no one right now is making genre-specific music: other than maybe country and rap, everything else is just kind of living between these genres," she remarks. "I think that's the result of just being influenced by different things and having that be cool, acceptable and encouraged by culture now in a way that it wasn't before. It's a really fun environment to make music in because it just feels like artists have the power now."
This increasingly label-less, limitless sonic landscape is perhaps the most promising trait of the music industry today. By giving more freedom and voice to artists like Donna, creative expression in turn becomes more attainable to us, the audience – even if that is just repeatedly listening to a country-infused jazz-rap hybrid which 'really gets you'. From this conversation with Donna, having heard both her insight and her talent, I have no doubt that the future of our genre-fluid music industry is very bright indeed.
Donna's second album, lighter, is available now – listen on Spotify and Apple Music. You can also read what we thought of the record HERE.
If you enjoyed this, grab a copy of our latest lovely print magazine for more exclusive interviews, including our cover star, girl in red: get Vol. 9 HERE!