"Karen O is such a big songwriting inspiration for us. Her melodies and her lyrics are never more than they need to be, and they still cut deep. She can destroy you with a phrase. I think we're always trying to find a Maps-like chorus, one you could yell or whisper."
I first came across Sun June after they released 'Karen O'. The intimacy of the song immediately grabbed my attention, and the way Laura Cowell observational lyricism makes the mundanity of everyday life seem unique and special. Intrigued to learn more about Karen O's impact on the band, I dropped Sun June a line, asking them to name their Top 10 Karen O tunes and give us a bit of background to why they love her so much.
—————————
Yeah Yeah Yeahs – Sacrilege
One of her best vocal performances. "In our bed" is delivered in such a complex way, like it's an accusation.
Yeah Yeah Yeahs – Soft Shock (acoustic)
'In your room, in my room.' The best. 
"It's an all-timer. One of the best songs ever written."
Yeah Yeah Yeahs – Maps. 
It's an all-timer. One of the best songs ever written. This was kind of a gateway song for us, since it helped us get into a lot of other music and showed us how simplicity and repetition could make something more powerful.
Karen O and the Kids – Worried Shoes
This song was written by Daniel Johnston, but she gives it extra weight and sadness. It's such a haunting melody. It has a lyric pulled from 'Too Many People' by Paul McCartney, but it's turned into something internal and devastating. 
Karen O and Danger Mouse – Ministry
It's a bop. It's kind of 'Sacrilege' part two. A gospel song at heart.
Karen O – Day Go By
We love how this love song is delivered, like love is exhausting. 
Karen O and the Kids – Hideaway
Another beautiful melody and the instrumentation is so perfect. A lot of parts branch and break off of the vocal line.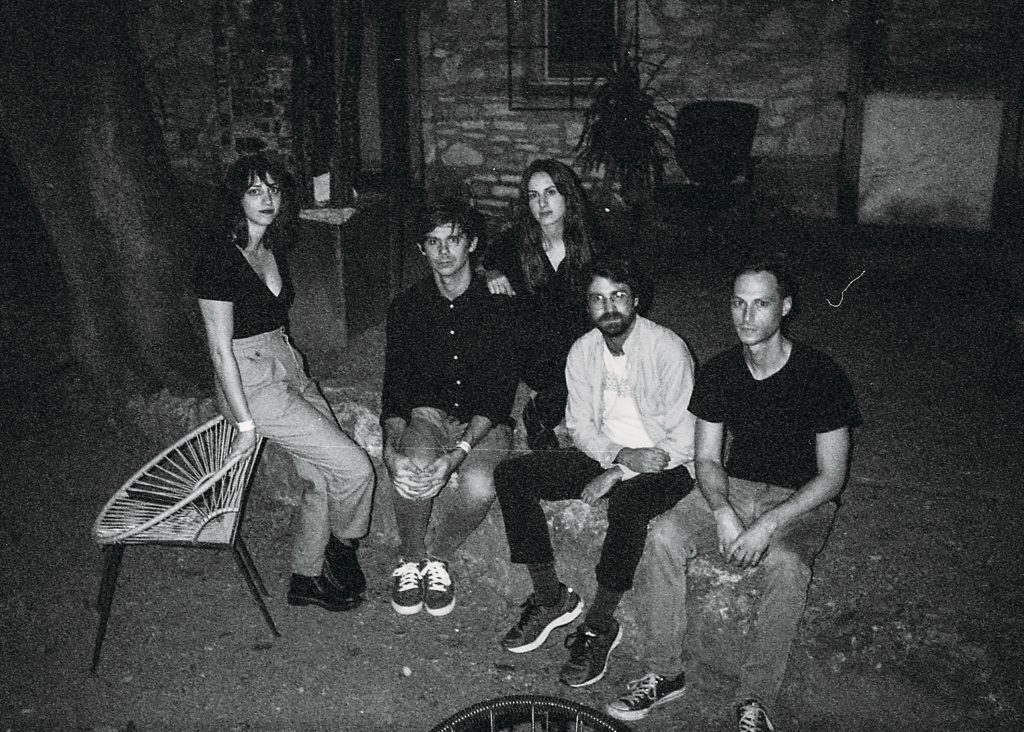 Yeah Yeah Yeahs – Modern Romance
We love how dejected and resigned it is. Disappointment is one of our favorite vocal moods. And the production brings us back. There are two voices delivering the second verse at different rhythms, so sometimes it sounds like a delay and sometimes like a glitch. 
Yeah Yeah Yeahs – Turn Into
'I know on the car ride down. I hear it in my head real low.'
Yeah Yeah Yeahs – Skeletons
This song is so haunting and restrained. This might be our favorite lyrics of hers. I think it has 20 words total, but it's a whole world.
Listen to Sun June's new album, Somewhere, on Spotify and Apple Music. You can also listen to their Top 10 Karen O tunes here: