"All the best had ten albums, at least…"
Speaking from his home in Austin, Britt Daniel of Spoon is as confident and self-assured as you'd expect from someone who's been releasing and performing music for almost as long as I've been alive. It's the beginning of an unusually cold week in Texas, with temperatures reaching as low as where I'm from, 2,000 miles northeast in Upstate New York. (For those of you not familiar, our normal climates could not be more different…)
But alongside the atypical chill is an excitement in the air, as we discuss Spoon's new record, Lucifer on the Sofa. Their tenth record in nearly thirty years as a band, its raw, rock-and-roll sound harkens back to simpler times.
"We were having a really good time touring and we just wanted the next record to sound more like we do on stage," Britt tells me. "We looked around and thought 'there's just not enough great rock and roll records being made, let's go down that path'. I don't know if it makes any sense in terms of trends – although recently people have been telling me that guitars are back? I guess we anticipated the trend! But yeah, that's the kind of record we wanted to make – we felt there was a need for it."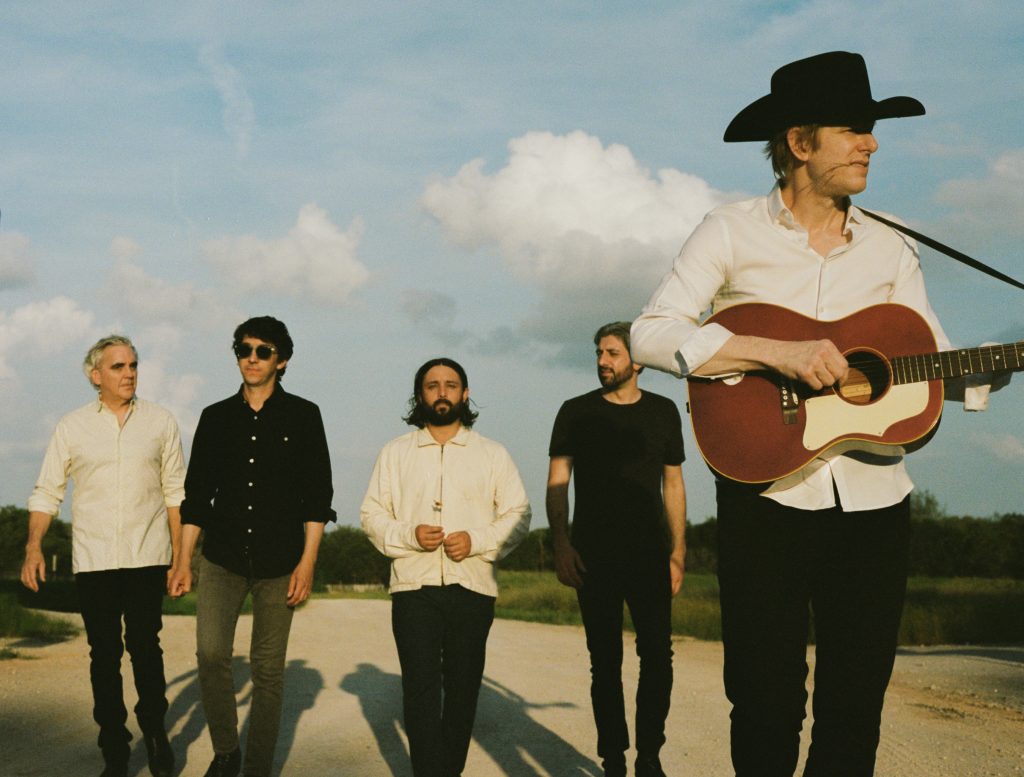 To accomplish this, the band made a conscious decision to make the record at home in Austin, something they'd not done since making what is typically their most heralded album, Ga Ga Ga Ga Ga, back in 2007.
"We wanted to spur a different sound on this record in several ways. One of the ways was to have a different type of recording experience. We made the last couple records with Dave Friddman (The Flaming Lips, Lord Huron) at his studio in Upstate New York. He lives in a small town called Fredonia and his studio is about 20 miles away from there into the woods."
It's here he pauses for a moment in order to digress into a point of contention for most New Yorkers – what is actually considered 'upstate'? Here I will digress for a moment to explain.
You see, Fredonia is way out in western New York, by Buffalo. For context, I live about three hours north of New York City, just outside the capital. To get to Fredonia would involve about six hours in the car, most of which on a single highway. Thankfully, Britt is in agreement that Buffalo – and therefore Fredonia – should not in fact be considered 'upstate' and so we get back to the topic at hand, no love lost.
"So the idea was that we make a record in a much more social environment. Jim's studio is there [in Austin] so you can be in the studio and not really be on the clock – don't tell him I said that," he jokes. "There's a lot of social activity going on in Austin. That was the idea – let's make it a little bit more fun. We can go out to a show, take some of that energy home with us and write some songs. It's a little more casual, real-life way of making a record."
That free spirit shines through all ten songs on Lucifer on the Sofa, which ranks up there with the best of Spoon's discography. Oddly enough, it all kicks off with a song they didn't write.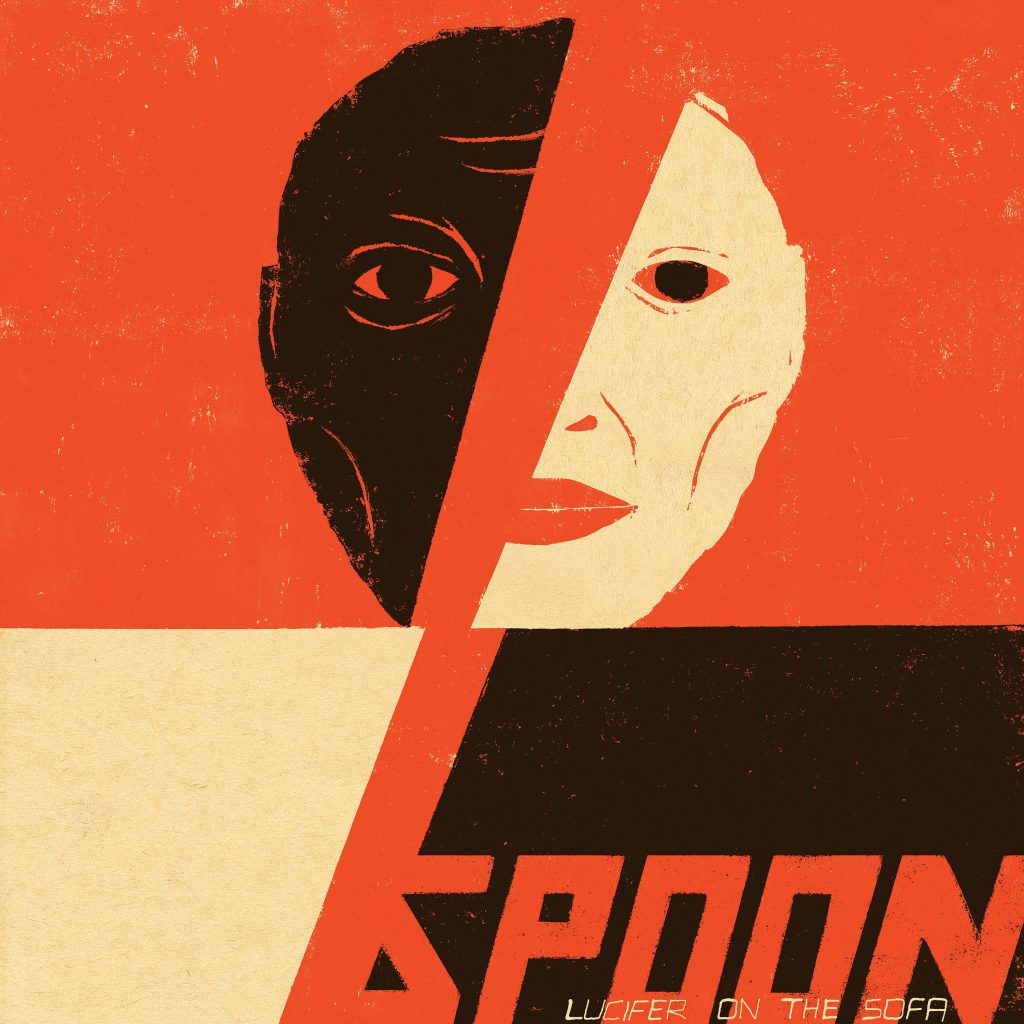 "['Held'] is a song that we used to play live," Britt explains of the SMOG cover. "We played it for about a year or so. I don't remember how it fell out of the set list…
"Back then, the set list was kept on a piece of paper and every now and then I'd have to update that piece of paper because it had been through so many gigs it had started falling apart. I guess at one point I didn't include that song and we completely forgot about it.
"When we were working on this album, one of the things we'd do just to get ourselves in the mood was to play covers. We played ['Held'] a couple times and played it a lot better than we'd ever played it before. I thought, 'maybe we should record this one.' Why did it go first? To me, it has the sound of a record cracking open at the beginning. The studio chatter and those little incidental noises kind of invite you in and set the scene. Also, the tempo is kind of slow so from there you can build and build and build; we're always thinking about those things when we're sequencing a record."
Lucifer on the Sofa's track listing does exactly that. From there comes lead single, 'The Hardest Cut', a song with a video Britt describes as "David Lynch meets Quentin Tarantino". Awesome, right? It's a gritty, black-and-white delight, fully equipped with an incredible, psychedelic dance routine that appears almost cultlike.
The second single 'Wild' – one of my personal favourites on the record – is a radio-ready jam with an 'old-fashioned' structure Britt began writing with Jack Antonoff four or five years ago.
Later comes another album highlight, 'On the Radio', a song I somewhat mistakenly assumed was about the everlasting pursuit of an 'impossible dream', a phrase every young kid who's ever picked up a guitar should be familiar with.
"There's a couple things going on in that song," Britt enlightens me. "The thing that you're reacting to I think is [the lyric] 'How come you still play that game, Jon Britt?' That's something that I've heard for sure. And the answer is: this is my life. This is what I always wanted to do and this is what I do.
"[But mainly] it's a song about growing up in a small town in Texas and what the radio meant to me at that time. Which was surprisingly a lot. It wasn't just a way of referencing the culture at that moment – although I'm sure that was definitely happening. It was more about being confined to a house or a room but still feeling like there was evidence that the world was big and wide and still happening outside those walls. Sometimes it felt like everything was shut down. And so, to know that there was a common experience going on and there was a radio DJ out there who, in a way, was talking directly to me, that meant everything; I felt a lot less lonely."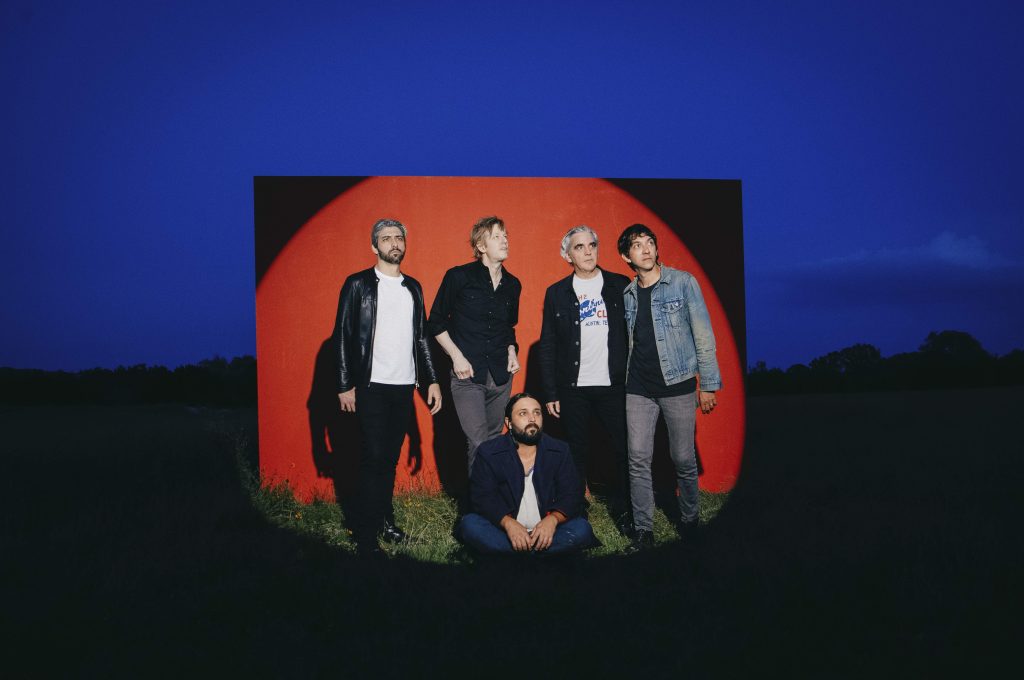 The title track – which closes the record – is equally as personal. Britt describes 'Lucifer on the Sofa' as "the character [he] can become at [his] worst".
"I try to avoid that guy the older I get, but sometimes he still shows up," Britt admits.
I cheekily ask him who would play that version of him in the hypothetical movie adaptation of Lucifer on the Sofa. Without hesitation: "A young Gary Busey." Take that for what it's worth.
Ten records is an uncommon milestone for contemporary artists, especially in a culture of singles and playlists. Britt is rightfully proud to have hit double digits – "all the best had ten albums, at least," he says.
But what's even more rare is maintaining a level of consistency throughout a discography so vast.
Spoon is one of the most prolific, yet underrated, bands in indie rock – a genre that has come to encompass "any bands that play guitars that are smaller than Maroon 5," Britt informs me, wryly. It would be easy for a band to phone it in at this stage in the game and call it a day, but Spoon is still making music with the same fervour and determination as they were on their debut Telephono, all the way back in 1996.
Without a bad record in the bunch, how do they do it?
"Character and talent," Britt tells me without missing a beat. After a moment of hesitation, he continues, "I don't know, I think that's it. We've got good taste. We work hard. We're inspired. What else would it be? It's either that or just dumb luck."
Lucifer on the Sofa is out now on Matador Records. Stream it wherever you enjoy music, or go old school and pay for it on vinyl.