Toronto based artist, GRAE, has been making (new) waves in the alt-pop world with her dreamy, psychedelic sounds. With over 15 million streams to her name, and 120,000+ followers on Tiktok, it's safe to say that GRAE is making a name for herself, and she shows absolutely no signs of stopping. Her debut LP Whiplash was just released on Friday April 15th – expect to hear the world through GRAE's bright vision, filled with impactful lyrics which take you down nostalgia lane whilst dreaming of your future. It's definitely added to our summer playlist!
GRAE takes time to speak with me to discuss her creative processes, her nods to nostalgia and her love for British 80's music – we can confirm that she is just as infectious as her music.
---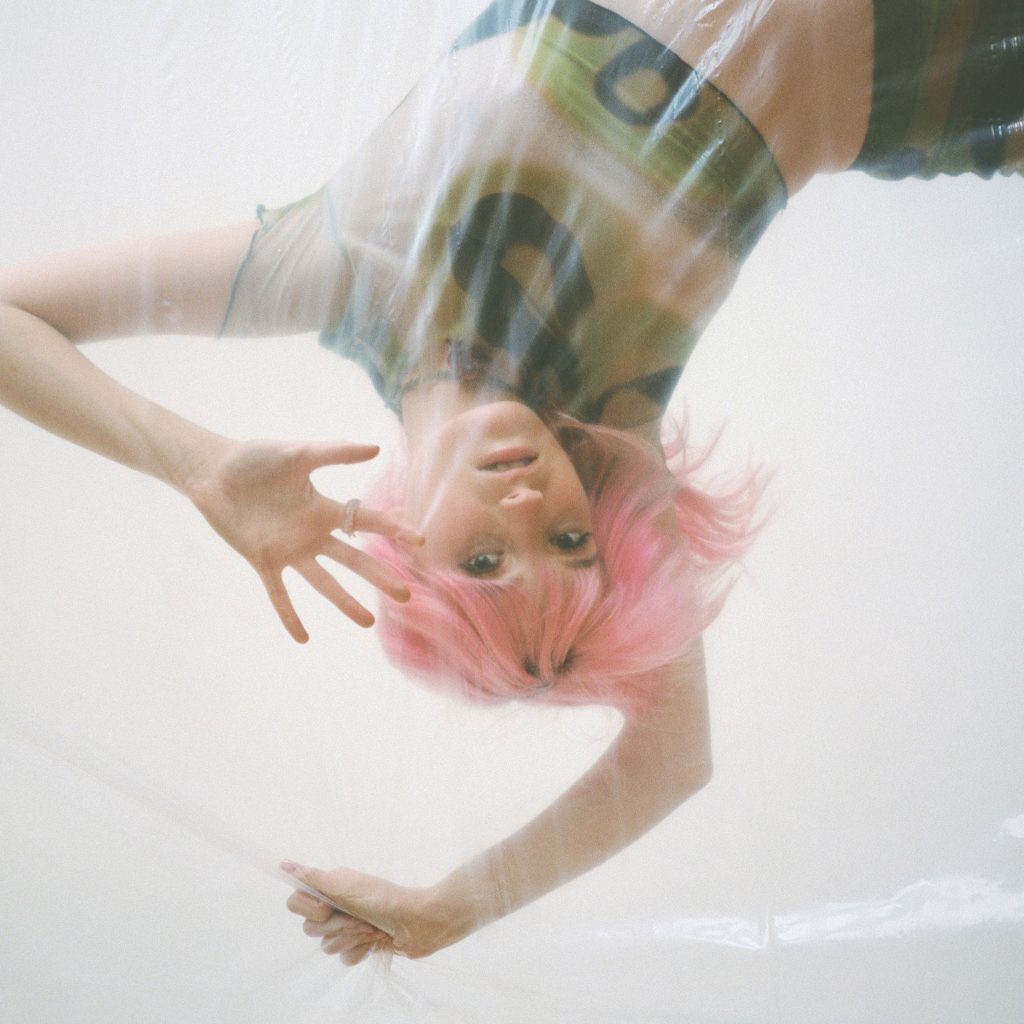 ---
GRAE, thank you so much for taking the time to answer these questions. When will we get to see you in the UK?
You're so kind; thank you so much for taking the time to interview me today! I hope to make it over to the UK very soon! I'd, of course, love the opportunity to perform there!
You've just released your latest single 'Boxes' – I am obsessed! What was the inspiration behind this track?
I woke up one morning, looked around my room, saw all the posters I had on my walls and thought to myself, I want to take these all down. When I got this feeling of wanting to 'grow up' and 'move on' from that phase in my life, throw out all the band shirts and stuff, I felt sad. It was this coming-of-age moment, and I started to drown in nostalgia. On a rainy day in the studio with Derek Hoffman and Connor Seidel, 'Boxes' came to be. I felt so sentimental the entire session, and the track really captures that.
Let's talk about the music video for 'Boxes', what was the process of creating this? I find it captivating, despite the fact you're fixated in one place, in one room the whole time!
Thank you! I appreciate that a lot. I remember wondering if being in one place the entire time would be boring, but my director Gemma Warren executed everything beautifully, and I agree that it's captivating! We wanted to create a video that captured youth and nostalgia, you know, those times you went to the mall with your friends as a teen and used the coins found in the cup holder of your parent's car to take photos with your friends in a photobooth and whatnot. I love this video a lot, and it makes you feel the sentimentality I felt when I wrote the song itself.
You've released your debut LP Whiplash today, April 15th. What can we expect to hear?
'Whiplash' is filled with ups and downs, hence the title. My emotions were all over the place because I was nostalgic about a past relationship while getting into a new one; I was uncertain about the new person, and I romanticized the last. The new dynamic eventually ended because that person was not that into me. I don't think I was ever that into them… but anyway, the album speaks of relationships a lot, except for the one-off song I wrote for my Dad called 'Spinning,' but no matter how many times I had my heart broken, my Dad has always been there for me! So I guess having that song still makes sense on the album, haha.
How would you say your sound has evolved from your debut 'New Girl' released in 2019?
Although the lyrical ideas were mine on 'New Girl', the production ideas weren't; they were the producer's influences and what he thought the sound should be. I was 19, and it was the first time I was creating music at a more 'professional' level; I didn't know what I wanted because all I knew was the acoustic singer/songwriter songs I wrote with my guitar. The producer decided the vibe for me and went with the sound he thought was cool, and at the time, I was excited and didn't think much about it. That sound never stemmed from my influences; that's the biggest difference between what I'm making now and then. I incorporate the music I'm inspired by into what I'm creating now, and it's way more of a collaborative process with my producers; they don't just make the beat in another room, come back, and I sing on it; we all work together to create my sound. That's how it should be. 'Whiplash' is the most 'me' I've ever felt.
We need to talk about your adoration for The Cure – what kickstarted the love affair with Blackpool's own Robert Smith?
I first heard The Cure on the radio when I was a teenager; my Dad was playing the 80s music channel through the TV, haha. The intro to 'Just Like Heaven' was playing, and every hair on my body stood up. I felt happy and sad at the same time, kind of nostalgic like I had heard the track before or like it meant something deeper to me, despite it being the first time I ever heard it, and from that day forward, I was, I guess you could say, obsessed!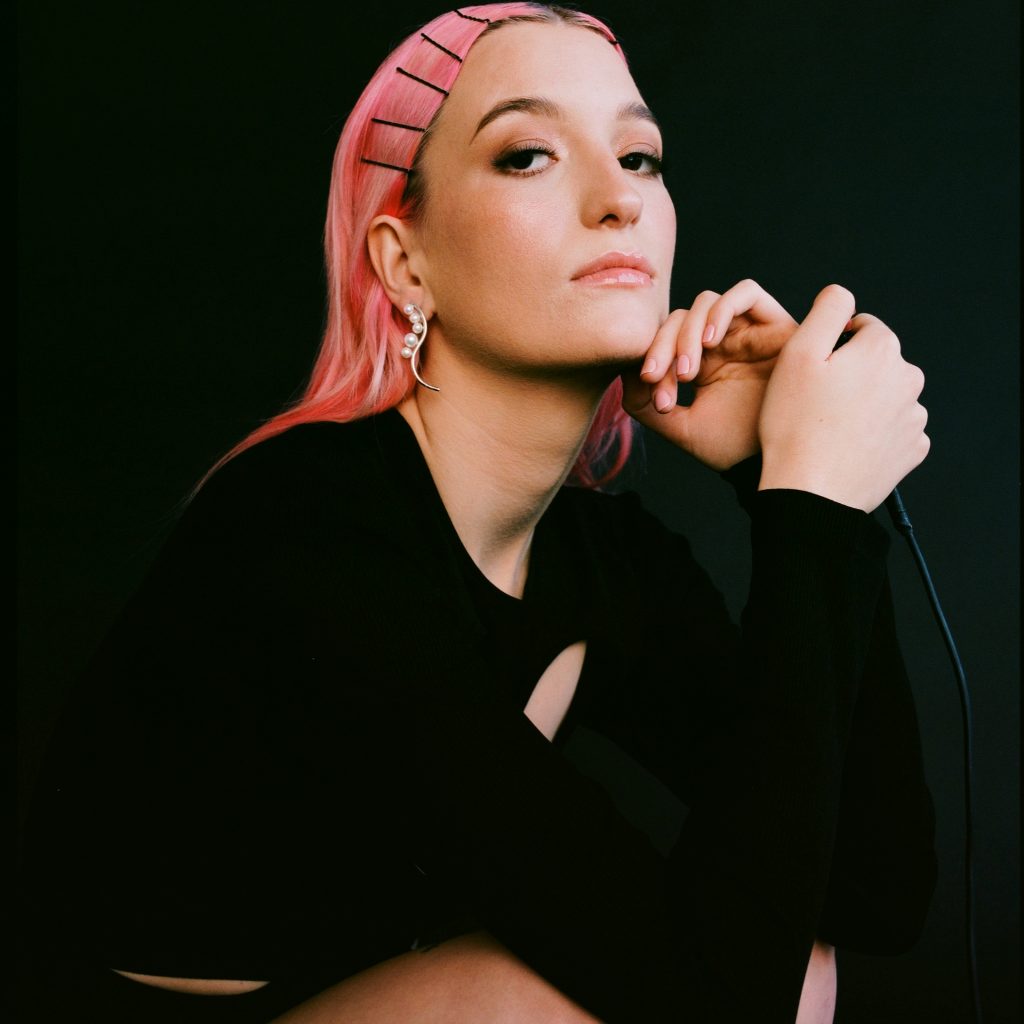 On the topic of British music, what would you say are the main differences between British and Canadian musical influences?
A lot of my inspirations are British, actually; now that I think about it, I don't have many Canadian ones, which I really should, haha. I don't know what it is, but British music is really good and has shaped the sound I have now. The music playing in my house when I was growing up were the bands my Dad listened to; I don't recall a lot of Canadian bands in that mix, so I think that's why most of my influences come from British music, to be honest.
Your lyrics make me nostalgic and reflect on my life as it used to be, is this intentional? Would you say that writing this album has been therapeutic?
Writing 'Whiplash' has most definitely been therapeutic. During the album's creation process, I found who I am as an artist, which is the coolest part. I can now go forward writing future projects with a better understanding of what I want, making everything a lot easier. Not only for me but for my team as well. In terms of feeling nostalgic while listening to my stuff, nostalgia is my number one overused word; everything makes me nostalgic, and I use nostalgia as a way to gain inspiration to write. It makes a lot of sense why you feel that way, it's not necessarily intended, but it shows my feelings and emotions are coming through on the tracks, which is a good thing! Haha.
If you could curate your dream festival and line up. Where would it take place and who's on the bill?
This would be the most random festival lineup ever, but… The Cure (Obviously) Joy Division, Pink Floyd, Tame Impala, Janet Jackson, Michael Jackson, Lenny Kravitz, Prince, The Time, H.E.R, Elton John, David Bowie… I could go on forever, basically all of my favourite artists.
Thank you for blessing the UK with your awesome music – who else should we be checking out from Toronto?
You're so lovely, thank you for listening to my music! And yeah – there are a lot of cool artists from Toronto! To name a few: Deanna Petcoff, Luna Li, The Beaches, Anna Sofia, Saya Gray, and New West!
With over 15 million streams to your name, GRAE is one of the fastest-rising names in alt-pop. What can we expect from you next?
I'm hoping to tour this album as much as I can! I haven't had much of an opportunity to perform live yet, so I'm focused on that. Here's hoping I make it over to the UK for a show!
Whiplash is out now via AWAL.