In a tender exploration of pain and healing, S. Carey presents us with Break Me Open. No stranger to the beauty of expressing gentle masculinity through music via both Bon Iver and his other solo work, his newest album captivates in a more personal light, as Carey leaves himself exposed in his most autobiographical work to date. In our interview last month, I was struck by his humour, honesty, and taste in white wine. Since we spoke, the album has spilled out to high acclaim, its introspection and heartache shared by many throughout the progression of the pandemic and during this time of great societal change.
---
You're in England?
I'm in London. It's been thunderstorming all day, very nice and moody, and accompanied by your album so it's very fitting.
Sounds about right.
Where are you right now?
In New Orleans.
I've always wanted to go to New Orleans.
We just got here this morning so I haven't been out and about yet, but it's a great city.
So, when creating an album that's so raw and cathartic, what were the main challenges you faced and how did you overcome those challenges?
There was definitely some trepidation. Sharing these parts of me, I was like – Do I want to do this? Do I? Do I want to go there? But it wasn't a big challenge. In the end it felt like it was important to share the music, and I was really proud of that music, and it was so powerful. Like you said, the catharsis, that felt good. Sometimes you have to go through the worst for the best songs to come out.
I write poems and stories, and a lot of my best work is rooted in the darkest parts of my life or character.
It's part of the healing process.
It must have been really interesting coming at grief for a parent from your own perspective, rather than being a supporting voice for someone else's, such as in [Sufjan Stevens'] Carrie and Lowell. Also with these emotions there's the 'masculine standard', if you will, which contrasts with the soft and sensitive sound throughout all your music. Did this all lend itself easily to Break Me Open?
I think as the record was forming, as the themes were forming and I started to get a picture of what it was, I kept thinking about vulnerability and how it was weaving its way through a bunch of different songs. I started to realise it was a theme in my life, something I wanted to focus on and work on. In the past, my lack of vulnerability was the cause of a lot of the events that wound up being at the heart of the album. I don't think vulnerability is a typical learned masculine trait, but I've always sonically been able to tap into a more tender approach in terms of my music. As far as actually being honest about my faults and story, this is the deepest I've gone.
That can't have been easy.
Not easy, no, but good. It was like ripping off multiple band-aids.
I love how you involve your children so deeply in a lot of your storytelling. You talk about them, you address them directly. It makes me smile because it reminds me of those scrapbooks your parents make, and you've almost given them this audio scrapbook, filled with how you feel for them as you watch them grow up. Do you see your kids listening to this album one day and understanding where you were when you wrote these songs, that they'll understand it and understand you?
I do. I don't think of it as an incentive to write, but I do think of it after I'm done. I think it's going to be really cool, at least I hope. Like you said, it's like a photo or a video for them, of their memories growing up and their memories of me. I really connected to the idea of showing my kids all of that.
My dad is a musician, and when I was a child we had these two videotapes which had a bunch of his live performances and interviews on them, and to little me it was like a bible. So I really connected to the idea of your own children one day looking at this album and everything else that you've done, and how they'd react to it.
That's so cool. For me, a song is one of my strongest ways I can communicate an idea or a feeling, or even love. Hopefully they'll feel that love.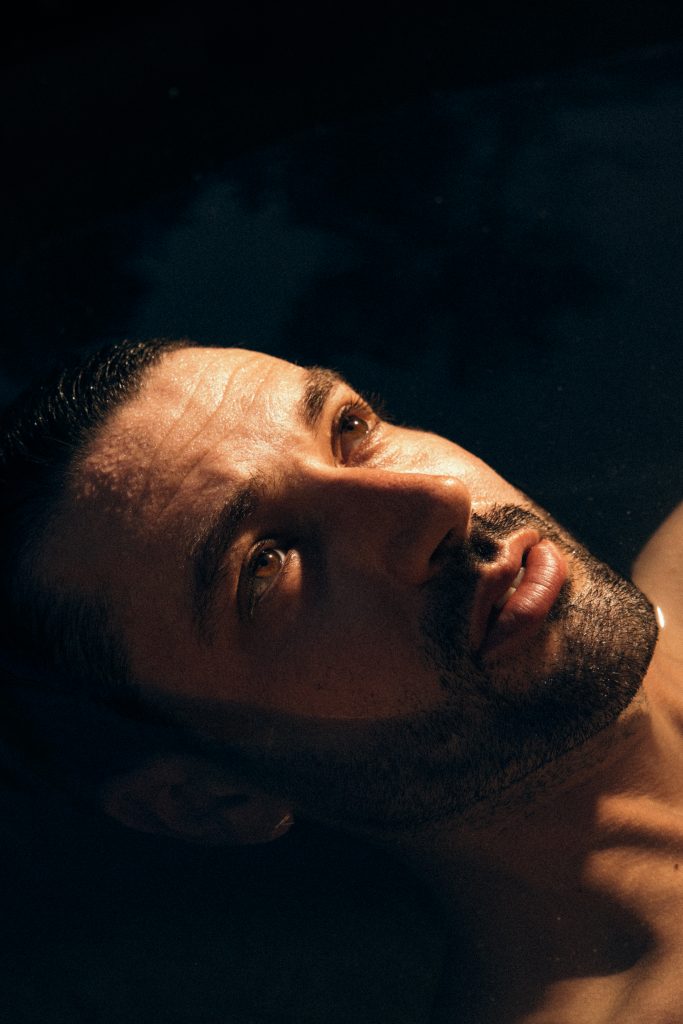 I think that they will, it's such an emotive and beautiful album. I have to also ask, it was recently the 10 year anniversary of the release of 'Bon Iver, Bon Iver', and Phoebe Bridgers wrote a very heartfelt personal essay about its effect on her. How does it feel knowing that there are so many people out there who have shared her feelings about that album over the years?
We can be pretty oblivious to it sometimes, I think we all forget and you sort of have to. But it's nice for you to say that, for her to say that, and for me to hear these things. We're on tour with this band called Dijon right now, god, they are so good. They have that youthful 'we don't give a fuck' kind of energy, and it makes us feel old. But then they talk to us about how they've been inspired by Bon Iver for ten years or more, and it feels crazy.
The chords to Skinny Love were one of the first things that I learned to play on guitar.
Very nice.
With writing songs, especially songs that approach those darker subjects – How do you balance that out with optimism and light? How do you sprinkle that in amongst the gloom?
I think in general I'm a pretty optimistic person, and I think that gets into the songs somehow and shows itself in different ways. It could be in the instrumentation or the rhythm, it might not even show itself at first, not until you see the big picture.
What do you do in the 30 minutes before you step out on stage?
Um, a very fast vocal warm up, just to make sure I can sing a song or two. Drink a bunch of water and have a drink to just get ready to go.
What's your rider for the green room?
It's pretty chill. Lately I've been into just having a glass of white wine before I go on stage.
What kind of white wine? You will be judged for your answer.
I'm into the old world stuff, so French, Italian, Spanish. My favourite whites are probably like a Chablis or Sancerre.
I see.
I mean, you asked for favourites.
I'm not going to tell you my opinion on them. Do you have artists that helped influence what you wanted to do with this album?
Sigur Ros, the end of 'Dark' is the closest we got to creating a similar energy to them. They're not only influences to me, but also my bandmates Zack and Chris, who helped me produce this album. Blake Mills is another one, it has a very dark and patient vibe to it. I like a lot of stuff that John Hopkins is doing, the more beautiful and ambient music from him is so amazing.
What's your favourite part of the creative process?
I think as far as making a record, it's when you have all of these little pieces and you start to just fit them together. It's so exciting when you start to figure out what song is going to be at the beginning, middle, and end of the record, when you create the journey.
Over the years there must have been some very remarkable musical milestones for you, are there any that stand out?
Writing 'Rose Petals' (from his 2018 album 'Hundred Acres'), because I just sat down and wrote it and recorded it in one night. I was very proud of that one, and how so many people seemed to resonate with it. Then, thinking back on bands we've played with it's definitely hard to pick just one. As a drummer, going on tour with and getting to know Glen Kotche, the drummer from Wilco, just watching him for several nights and then getting to know him as a friend. He's my hero, as a drummer and as a person, so that was really special.
I can only imagine. You resonate around the theme of home a lot, and I want to know what's so special to you about Eau Claire, Wisconsin?
I love it, it's so off the map. It's quiet, it's peaceful, it's four seasons. There's the 'North Woods' which is more like a forest with lots of lakes. South of us is what we call 'The Driftless Region', which is really hilly and a big organic farming area. There's all these little valleys and streams, and I'm really into fly fishing. To the west is Minneapolis, which is our big go-to city. It's a nice little spot, and with the amount of travelling and touring that I do it's nice to just come back to a place where there's nothing going on. Anywhere you go, you're gonna run into somebody that you know, and that's what I love about it.
What's your main bit of advice for up-and-coming musicians?
Have your own voice. Have your own style. There's always going to be influences that play a huge part in what your sound or style will become, but just focus on what makes you unique, what makes you a little bit different. 
---
S. Carey's Break Me Open is out now on Jagjaguwar. Stream wherever and however you enjoy contemplative music.