Premiered as Clara Amfo's 'Hottest Record In The World', The Snuts released their infectious new album, Burn The Empire, on 30th September. The record tackles real issues affecting the youth today such as mental health and corruption in politics — it's a carefree, four-to-the-floor, singalong indie anthem, set to ignite live crowds. 
With Festival season coming to a close, it's safe to say that this year's season was an absolute belter. The first summer post-pandemic with no rules or restrictions: live music is truly back. We spoke to Callum '29' Wilson about everything from their legendary set at Glastonbury, plans for their upcoming tour and, of course, Burn The Empire, and how they beat the odds to release their second record earlier than scheduled.
[HR]: It's been one hell of a festival season for The Snuts, including your set at Glastonbury. How was that for you?
[CW]: It was great! Even getting to just play Glastonbury is such a big milestone for the band; it's like the ultimate festival isn't it? It's just a whole other world when you're there. But every festival this summer has been special, we've enjoyed every single one of them. The crowds have been pretty special, just giving us so much energy back. It's nice coming back to it properly after the pandemic, too. This is the first real festival season and it feels like live music is really back.
The crowd at your Glastonbury set was pretty major with punters overflowing out of the tent. What would be your dream venue to play?
Right, well. I don't know if this is logistically possible. But there is a football stadium, it's a small stadium in a town next to where we grew up called the Macaroni Arena (in Livingston) — it's nicknamed the Spaghettihad. We would love to play there!
Achievable! You released your debut album W.L in March 2021 but due to restrictions, you couldn't tour until four months after. How was the reception from fans and being able to celebrate the release of your first album?
Oh, it's been so good. We had to hold off and hold off throughout the lockdown. It was actually ready for a while. But we just wanted to wait till the right moment because we know we wouldn't be able to play shows or anything like that.
It just felt good to be part of something positive during such negative news — we managed to get to number one as well. The way people received it was mind blowing.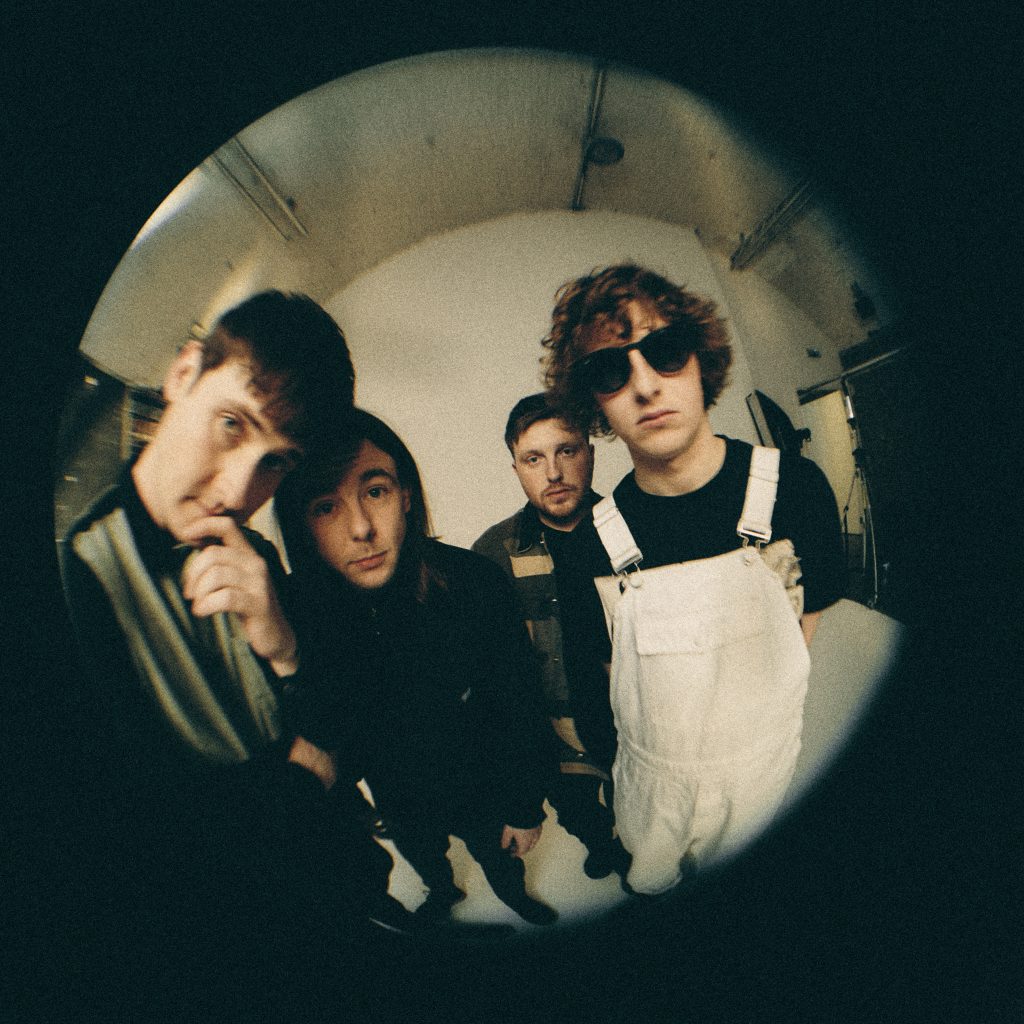 Your second album Burn The Empire was released on the 30th of September. How would you say your sound has evolved from the first, if at all?
Burn The Empire will be like all the sounds and sentiment of the first record but on steroids. I feel like with the first record we kind of side-stepped away from the classic indie rock sound, but with the second record we have well and truly smashed that out the park.
The first album was very much a coming-of-age record whereas this one it's very much looking from the outside in. In this record we have had a lot more experience, our lenses are bigger and we've met so many different people. We discussed issues that we hadn't had the confidence to speak about in the first album. It's a bolder record — the lyrics are bolder, the sound is bolder and the topics are bolder.
Burn The Empire was originally set for release on 7 October 2022. However, earlier this month you set up an online campaign to make your record label, Parlophone, bring forward the release. Can you elaborate on this? 
Yeah, we managed to get it brought forward which is nice! Well basically, we saw that the tour was selling and you know when you see a band and then there's that gap in the set where they've released the album like a few days before and no one knows the songs and then the set just goes flat?
We've always wanted to do the tour after the album had been released but we understand that with the way that tours get booked, and how quickly the venues get booked that you have to take what you can get. But, then Jack (vocals) phoned me, maybe like two weeks ago before the campaign, and said that you can move the record forward and he was desperate to move it forward so that the crowd would know the tracks.
Jack took it to the rest of the band to see what they thought and we all wanted to move it forward. We then took it to the record label who said no – which is how the campaign "release the record" came about. The response from the fans was just incredible and I think once the label saw how desperate people were to hear the record that was all the evidence they needed. So yeah, here we are, we got it moved forward a week – we're buzzing!
It's awesome. For other bands to see they can do the same thing to have their tracks heard ahead of the tour.
I hope so! It's a David and Goliath thing as well. Sometimes you feel that you can't really take on your label or you can't take on somebody telling you not to do something, but most of the time it's worth trying to do.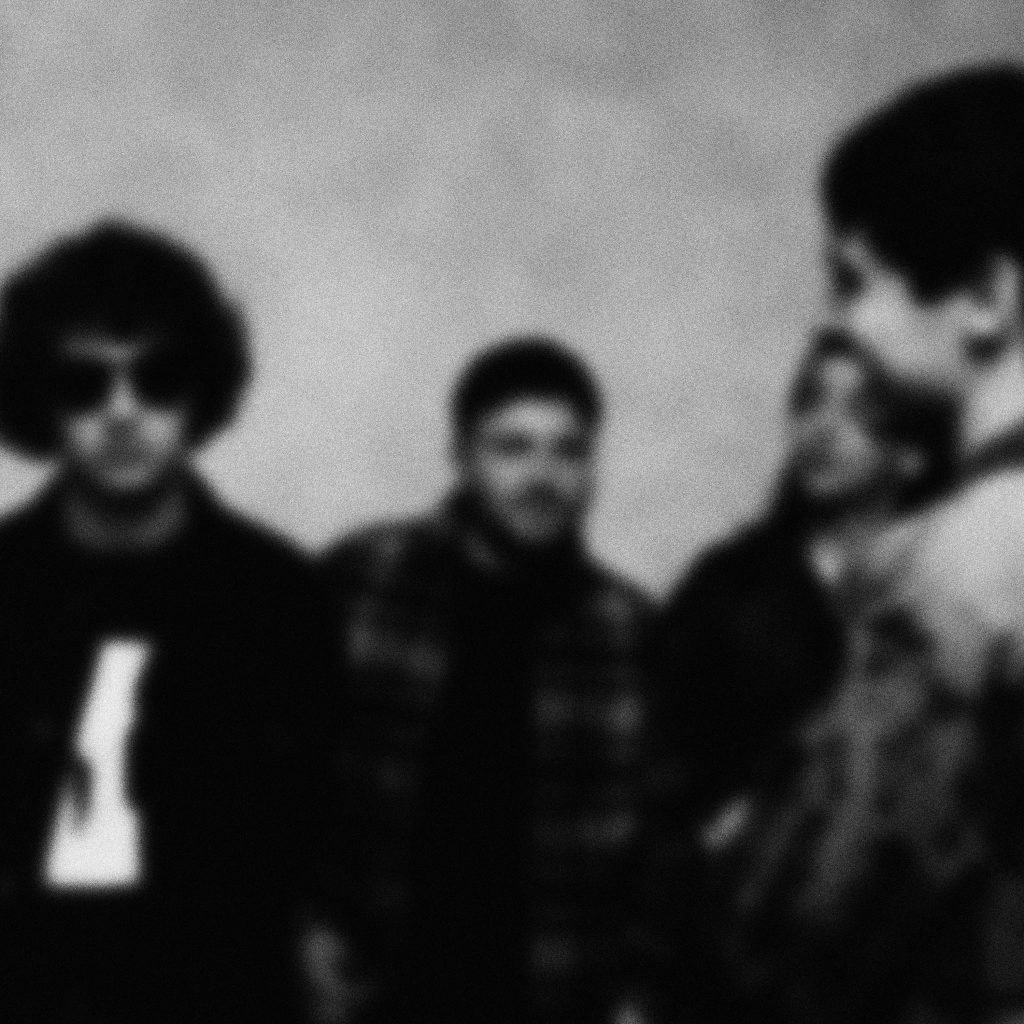 What can your fans expect from the tour?
We've spent a lot of money on lights, so there'll be lots of lights! Just bigger production overall. We want to keep the set varied as well, they'll be a mix of the new album but also fan-favourites too. It's the longest set we've ever played, it's like 26/27 songs or something. It's quite a dynamic set and it's just really exciting. I expect people to be blown away.
What about you as a band – what do you want from the tour?
I just want the rooms to be filled with the crowd enjoying the new tunes as much as the old tunes! That's my main goal.
You've got your UK tour in October along with your second album release – what's next for The Snuts? 
Touring! We want to get about, we want to do Europe and America – and go back to Mexico! We're going to aim for a burn-out.
The Snuts head out on a winter headline tour this October, including shows at London's Koko on October 24th and a sold-out hometown show at Glasgow's O2 Academy on October 25th.