Welcome to Fair Questions, our precursor to Manchester's Fair Play Festival on 1st April. From way out (Dublin) comes our next act, indie punks Silverbacks. The group mixes influences from throughout indie history, including the current post-punk boom in their own city, and are bringing that sound to Fair Play Fest soon. Read on below, and snag your tickets right here.
What excites you about playing Fair Play Fest?
Seeing Manchester again, it's a great city. We've played Manchester a few times and it's always been a great night. I always like playing city fests because it's a chance to visit a city and see multiple bands. If a city fest isn't part of a wider tour they're generally a bit more relaxing and less hectic.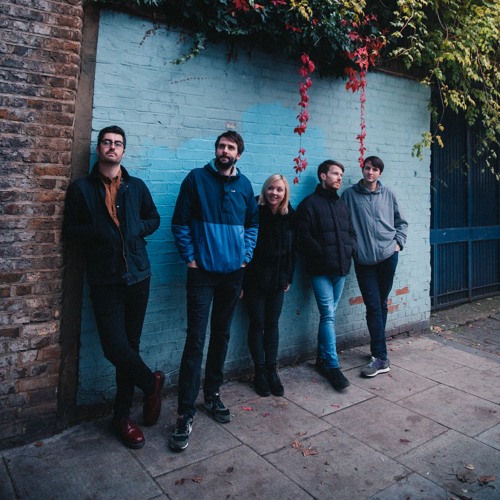 Do you have any other artists at the Fest you are excited to see/wish you could see?
I'll definitely try catch Bikini Body, we played with them in Glasgow back in 2021 and they were really good. They have a song about the Daily Mail and the chorus is catchy as hell. A little closer to the show I'll dig into all the other acts and have my own laminated schedule.
The Dublin indie music scene has been getting more attention recently with the rise of bands like Fontaines DC, The Murder Capital, and yourselves. Has that helped get eyes on the band and do you feel like the scene is still being underrated? 
Like all scenes there are parts that are underrated and overrated, but all ratings are subjective and influenced by taste. Taste is also influenced by familiarity and familiarity can be created through song structure, melody, lyrics and by huge commercial campaigns. If you consult RateYourMusic.com every day you'll see the ebbs and flows of trends. Sometimes you'll agree with a mark and other times you'll disagree. What you shouldn't do it obsess completely and visit that website every morning to see how the ratings for albums you've released may or may not have changed. And definitely don't compare the rating of your album to the albums of others. Anyway, in my opinion Silverbacks are underrated. But not as underrated as Junk Drawer.
What's the writing process like behind including a Simpsons reference in a song? 
There wasn't a huge amount of thought put into it. I had an idea of writing a song about an egg trying to put on a pair of jeans because he saw a politician win an election thanks to his very trendy jeans. When Kilian shared the demo for Fad 95' it seemed like a good fit to the lyrics I was working on. The lyrics then morphed slightly and the Simpsons Lollapalooza reference naturally fell into place. In a lot of our songs there are references to tv shows, YouTube videos, films that we've seen.
Your most recent album, Archive Material is a little over a year old now, any plans for the followup? 
Yep, we're currently rehearsing tracks that will be on album three and the goal is to record it in the second half of this year and put it out in 2024. For the recording of Archive Material we had to navigate covid restrictions. It was recorded, mixed and produced sporadically across about seven days. It was fun but challenging. We're glad we got Archive out and I think it sits really nicely next to Fad but for album three we're going to take our time and put less pressure on ourselves to wrap everything up within a certain time-frame. Saying all that, I can't wait to get it out, a lot of Kilian's demos are catchy as hell.