"songies" – according to Lindsey Radice (aka Pynkie) – are short and sweet, with an element of weirdness. With just two songs in the sequence clocking in over three minutes, Pynkie's third full-length record is befit for Gen Z listening habits. With elements of Clairo, Soccer Mommy and Claud, 'songies' takes listeners on a dreamy, purposefully brief journey into the ether, with captivating melodies and interesting chord progressions to boot. Lindsey was kind enough to answer a few questions for us about the record, and her journey as a songwriter.
---
Lindsey, thanks for taking the time to answer some questions for us, and congrats on the new record! How does it feel to finally have Songies out in the world?
It's been a long time coming and really feels great! I've been cookin up this album pretty much all of 2021 & 2022 between writing, recording, then getting it mixed/mastered. I love the way it came out and am proud to have given birth to it! :,)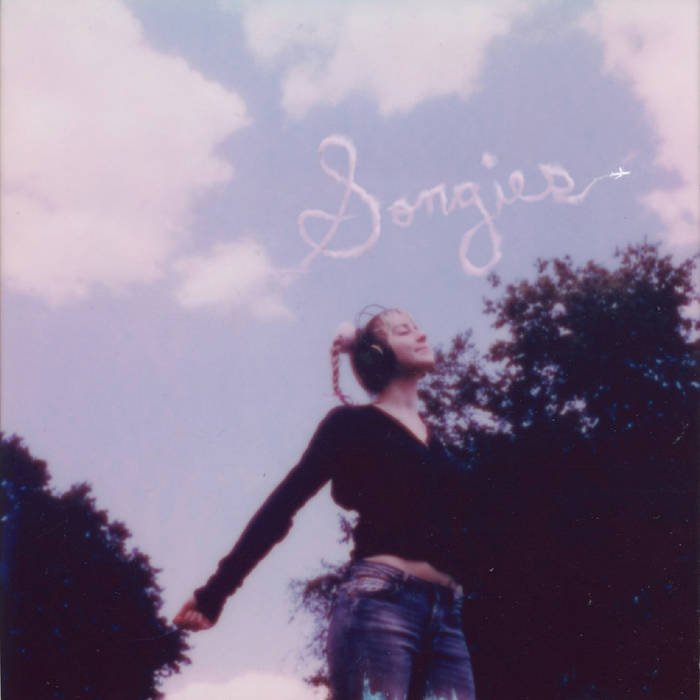 This being your third record, were you feeling any pressures whilst making it? Or was it more a sense of "I've done this twice now, I know what I'm doing"?
Well it wasn't so much pressure because writing songs in my bedroom is my favorite thing to do! So I do it all the time regardless of what might become of it. But usually after a year or two of demo'ing, I have a handful of demos that I like and that I feel could work well together as an album. The actual transformation of those demos into a polished album is the hard part! Haha .. But thankfully I have my band and other peeps to help with the recording, mixing, mastering, etc!
You've noted that the adorable title you've coined references your songs' qualities of being short, sweet and a little bit quirky. It's something I've noticed in a lot of modern music – songwriters approaching their songs with more brevity. Do you find that this comes pretty naturally to you?
Yesss I do! I'm a big fan of short songs and really love when everything is brought to a satisfying conclusion quickly. And I do feel like my songwriting (usually) naturally goes there!
Tell me about how you first got into making music. I've read that it all started in a college dorm room, yes?
Yes! It all started in my dorm room at William Paterson University in NJ, where my friend, Aaron, (who also lived in the dorms) showed me how to record myself using the free recording software called Audacity and a Blue Snowball USB microphone he gave me:-)
Fascinatingly, you are a Registered Nurse by day – I know quite a few nurses and they all seem to indicate that it's the most rewarding yet stressful career. I'm curious, are there elements of your day job that make their way into your music/lyrics?
No, not really haha. If that were the case I would be singing about some pretty graphic stuff! But my job does inspire me to make music because it IS so stressful sometimes, which really makes me NEED a creative outlet on my days off!
How do you juggle the two?
Thankfully I work three 12-hour shifts per week, which gives me four days off to do whatever! I spend a lot of that free time doing music-related stuff, but also spend a lot of it hanging out with my bf / friends / doing chores n stuff! I'm not a famous musician or anything haha, so music doesn't take up THAT much of my time.
Lastly, what's one thing you hope listeners take away from your music?
I know that everyone interprets my music/lyrics differently and that it gives all listeners a different feeling, etc. I love that! And it's one of the reasons I often make my lyrics kind of vague. Because I do want the songs to be able to be interpreted by (and be relatable to) each listener in their own unique way:-). And most of all, I just want it to get them in the feelz.
songies is out now, and can be streamed/purchased on all the pertinent music platforms right here.