As die-hard music fans, sometimes it's not enough to just play our favourite songs on repeat over and over. Sometimes, we want to go behind the scenes and know everything there is to know about those songs and the artists behind them. (Not in a creepy way, of course.) Today, we're lucky enough to be taken behind the scenes by indie-pop duo, Boyish. Their new EP, Little Demon Boy (released this past Friday), caps off a meteoric couple years that included receiving the LGBTQ+ Emerging Artist Award from the Music Forward Foundation in 2021, and a RSDxVans vinyl compilation feature alongside Taylor Swift, Girl in Red and more. Currently on tour in support of the EP – a thoughtful and at-times-gritty dive into themes of queer love – the duo was kind enough to send along some insight and exclusive pictures from their time in the studio.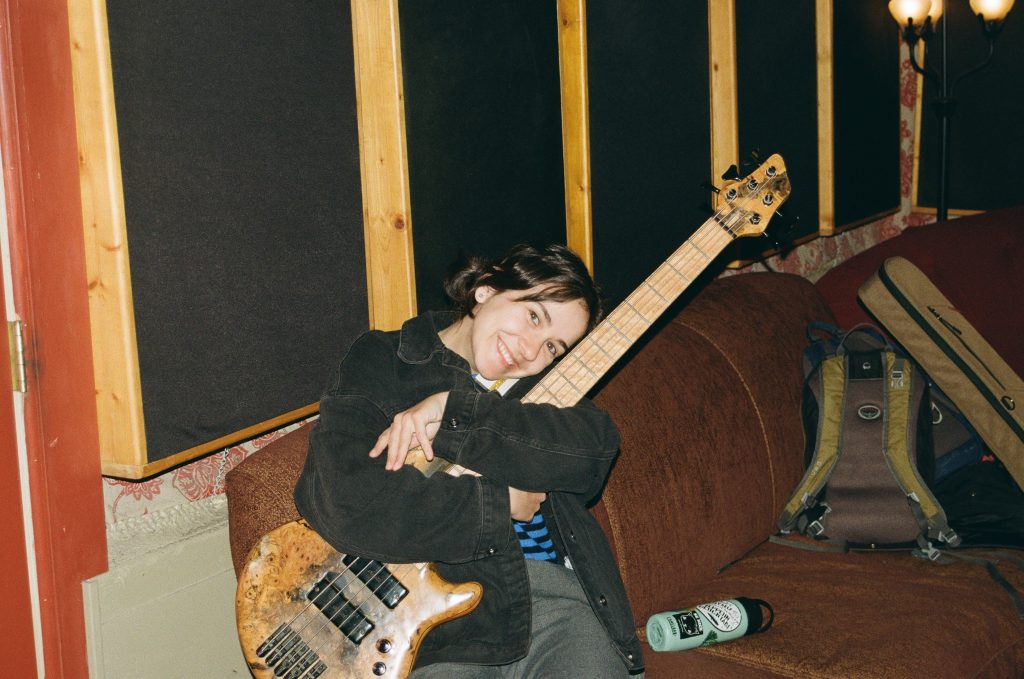 SPLIT UP
We started 'Split Up' in March of 2023, it was one of the last songs we wrote for the EP. We started it in Los Angeles and made a demo that was probably ¾ of the tempo it is at now and the whole verse was in a 7/4 time signature, just like the post chorus is now. Everything was sounding disjointed, so we changed the verses to 4/4 and kicked up the tempo into what it is now. Originally it was mostly acoustic guitars, until we added the lead arpeggiated guitars. We had the idea to take 'Split Up' to Jake, Whistler, and DeCarlo from Hippo Campus while we were in Minnesota to help us produce it. Whistler drummed on it and DeCarlo played the trumpet parts throughout. We were hopping up and down in the studio hearing it for the first time, DeCarlo has an amazing ear and stacked all of these trumpet parts on top of each other while Whistler and Jake ran it through an Eventide H3000. Jake sang harmonies and the end melody. It was a dream come true working with them.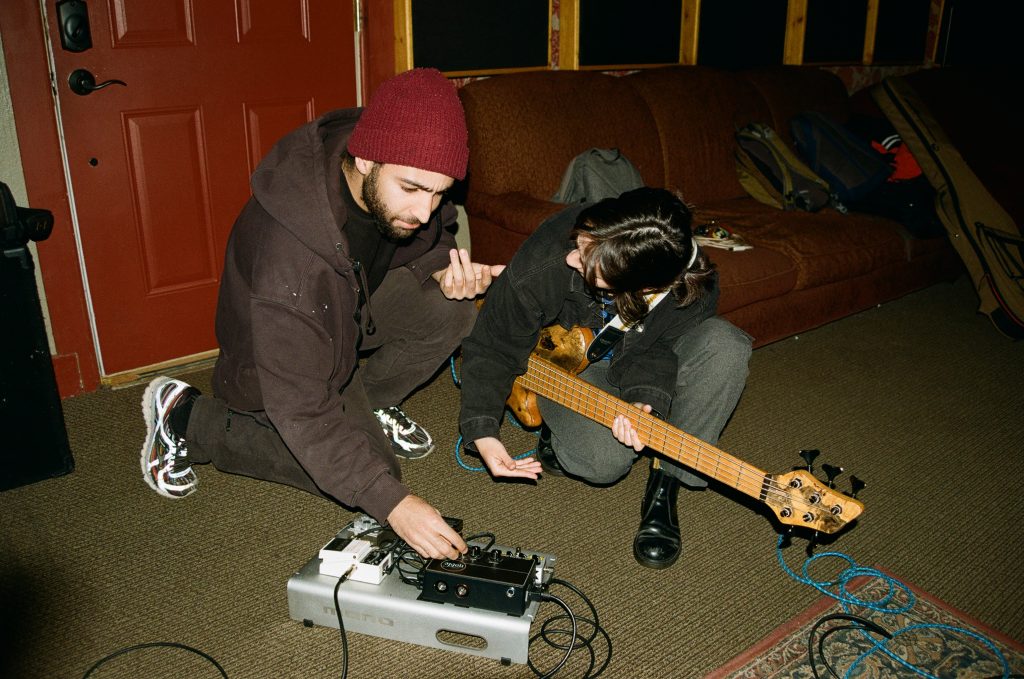 KILL YOUR PAIN
We had been writing for hours one day, we were at the beginning process of writing the EP and were stuck. India refused to stop working and eventually at the end of the day had the melodies written. We worked together and put the chorus together and made a demo that was just verse and chorus with no idea where the song should go. It stayed like that for months until Claire found the bridge guitar part while home for Christmas. We had originally planned for the song to stop after the bridge part "wanted to be something with wings, wish I could be something's happening to me" but it felt unfinished. We had the idea to drop into a super fuzzed out screaming section and that morphed into what became the ending. A couple months previously King Princess had DM'd us saying we should work on some music together. It felt like the second verse was meant for KP so we sent the song over and she wanted to hop on. We met up at a studio on Burbank and tracked the second verse vocals there, she also played drums and guitar on it as well.
GIRLS ARE MEAN
'Girls Are Mean' started as a long list of random thoughts I kept in my notes app while on tour in October, and it was the first song I wrote after being back in LA. I almost scrapped the whole thing but I kept coming back to the voice memo for some reason and we decided to flush it out. At this point we had just gotten autotune and were obsessed with throwing it on every vocal, so we ended up recording those vocal stacks in the chorus with a lot of autotune and it became a whole new sound for us. Our favorite part of the song is the ending. We rented a saxophone from a shop in Santa Monica and Claire had to relearn how to play from their time in middle school.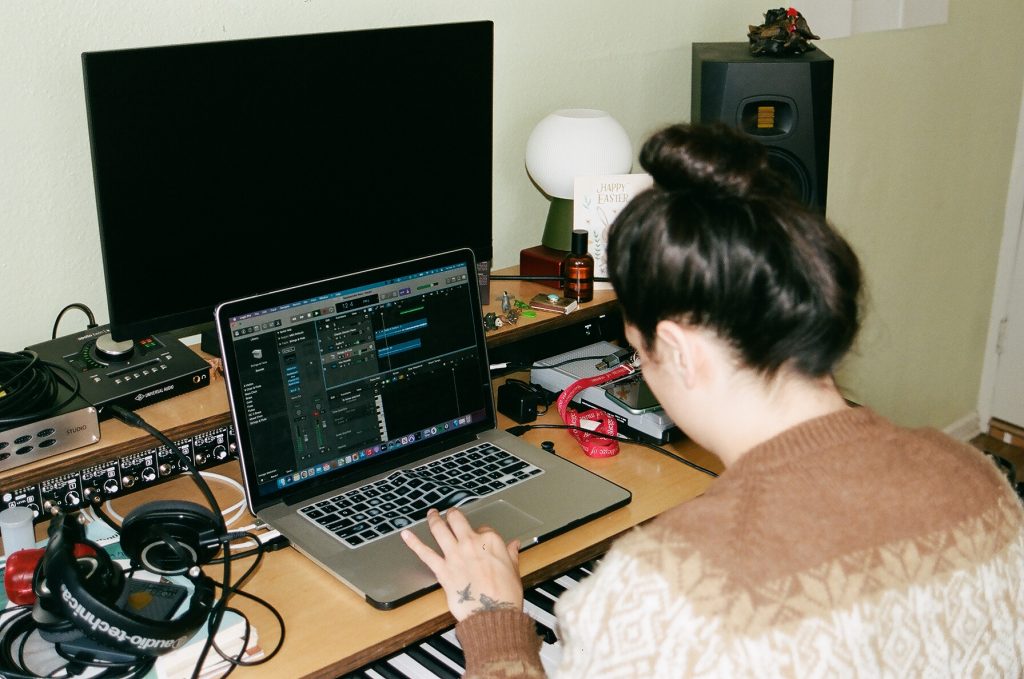 IS THIS A BREAKDOWN BABY
This was the hardest song we've ever made. We really had to fight to get it to what it became. We started this song over probably 5 times because we couldn't get the production right on it. For a while we had this weird orchestral bridge section and it was a point where basically all of the energy in the song came to a stop and we couldn't get it back. In our final attempt to re-record it before we scrapped the song we took out that bridge and instead put in the ending that is there now. Then we redid the entire drum groove in the verses and finally it pieced itself together.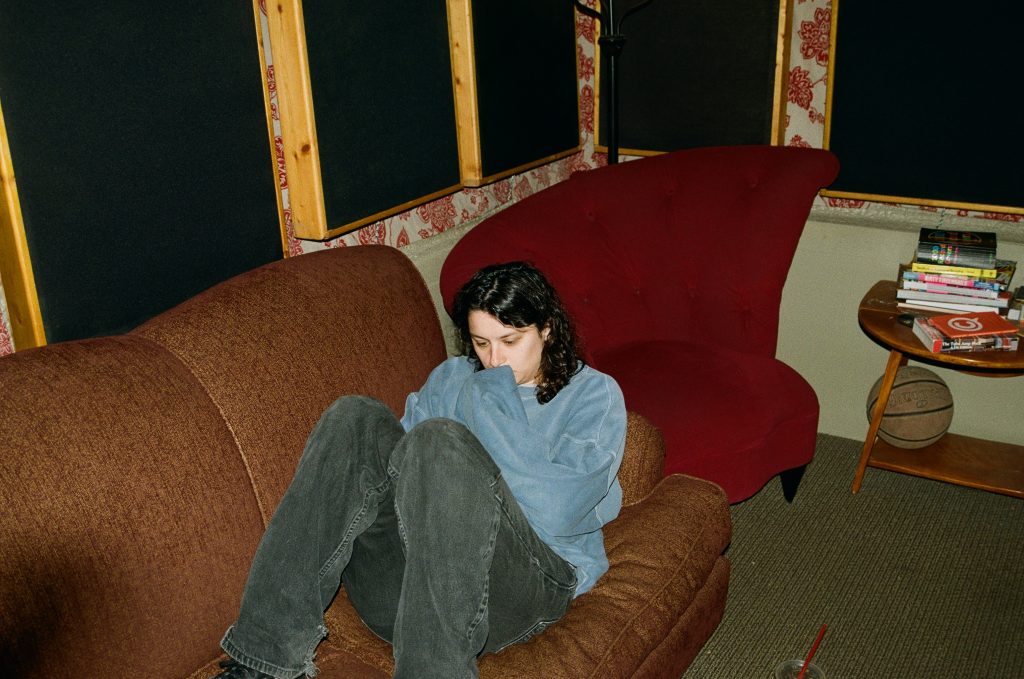 ONLY WANT YOU
This might have been our favourite song to make on the EP. It was the last song we finished writing, we had so many verses on it originally and couldn't decide what to keep and what to take out. We wanted this one to feel like a Radiohead song; we joke that it's our jazz song on the EP because it doesn't feel like it has much of a form. We used a lot of Mellotron throughout, at least six different tracks of Mellotron harmonies and then layered a bunch of trumpet samples on the end to create an orchestra. The song felt like it wanted some drums on it, but every time we put them in the beginning, the song lost its magic. Eventually we put this drum pattern over the bridge and sent everything through a Chase Bliss CXM 1978 while working at Minnehaha Recording Company and drenched it in reverb.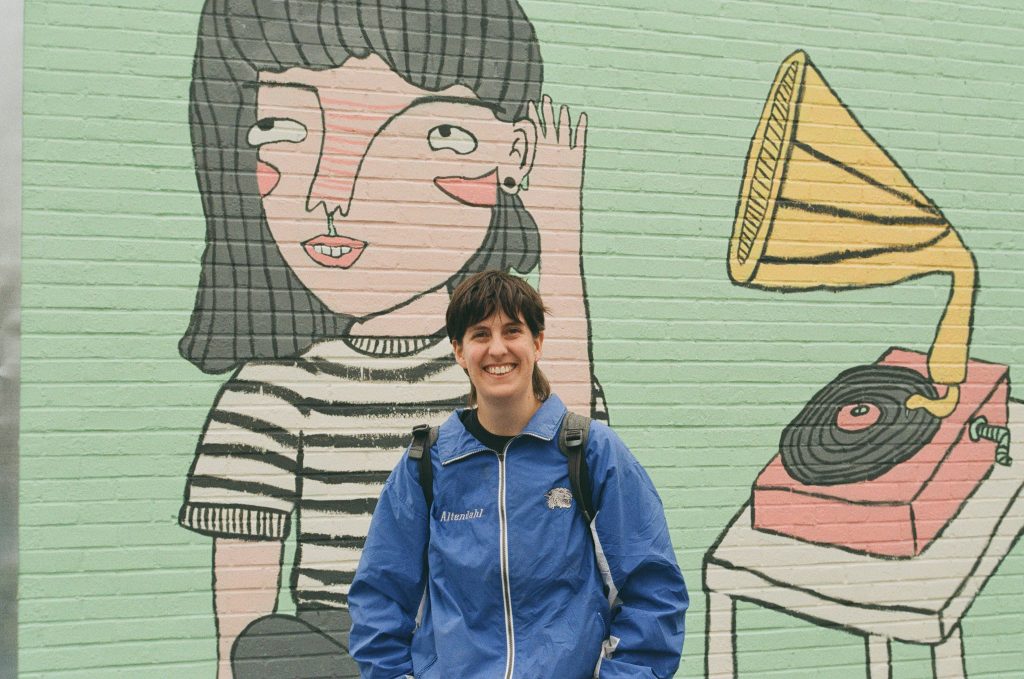 DOOMSCROLLER
This is the song that encompasses the vibe of Little Demon Boy the best. It's about living with someone who is struggling with addiction and we wanted it to sound ethereal and detached. We started the song late one night and got through verse and chorus before we hit a complete dead end on what to do next. It took us a while to figure out what direction the song wanted to go, we were torn between keeping it acoustic and simple or building it into something more. One day Claire had the idea to have it drop into a huge shoegazey second verse with fuzz guitars and drums coming in with a ton of reverb and delay on them. It took a second but suddenly we were like, "oh that's it!" We wanted it to build into a rock opera and reach a boiling point at the very end of the song so it could drop into those last couple of lyrics which sum up the whole EP: 'then you're alone, it's thrilling and silent, oh god I'm starving, won't you come out of your room'. We recorded bass and drums at Minnehaha Recording Company in Minneapolis with Megan Mahoney and Joey Hays, and Meg put that genius little bass part in the very end that became one of my favourite parts of the EP. The EP ends with this dry detuned guitar part that we recorded by bending all of the strings up a quarter step while playing it. We wanted it to end with something that sounded simply bad and wrong.
'Little Demon Boy' is out now and can be streamed on all major streaming platforms or purchased directly from the group on their Bandcamp page.