It's Sunday morning. You've just finished the last bit of your bacon sarnie, fuel for your big 10 am kick-off. Step outside and that fresh winter chill is in the air, your dads already smashed the defrosting of the car windshield and so you're ready to go. Nerves and excitement fill you to the brim.
Then he starts the engines and presses play on the CD player. What comes next is life-changing.
Car journeys with your parents shape your music taste as a kid, it is their eclectic CD collection which influences everything you listen to now, even if you don't know it. Having the same stuff played to you every car journey for every year of your childhood doesn't leave you. These are the CD's that don't ever leave the storage compartment at the bottom of the passenger seat door, yes, you know the ones. These car journeys gave me an education of music like no other.
Often a father-son bond comes over a sports team or a passion, for us it was both. We used to blast the same albums over and over on our way to my Sunday league football matches for Hanwell Town FC, or to watch Harlequins (our rugby team) in West London. And, it was that sense of familiarity that even today I associate with certain albums when I listen to them.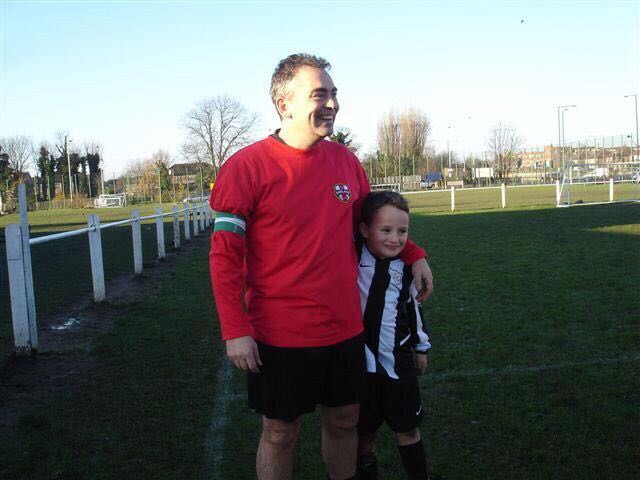 The three standouts from a youth spent in Volkswagen Passat with my dad are Staring At The Seas: The Singles by The Cure, The Back Room by Editors and The Decline of British Sea Power by British Sea Power. I can still remember skipping to Track 13 of The Cure album every single time, to the annoyance of my dad, because "The Lovecats" is one of my favourite songs of all time — even when I was a Rizzle Kicks loving nine-year-old.
Musically, these aren't the three greatest albums of all time but that doesn't matter. They are my memories. Now when I hear "Caterpillar", I remember freezing Sunday mornings travelling to football. And whenever "All Sparks" pops up on my Spotify shuffle, I remember those trips to Sainsbury's for the weekly food shop. The album covers and silver CDs that lived in the car door, they are the ones that dig out the greatest amount of emotion from me. They are what I listen to if I feel I need to connect back to home.
When I was in the car sat next to my dad, listening and looking out of the window, that's when he and I bonded most. And, those scratched bits of plastic passed down his love for music to me, and I can't thank him enough. They have led to some really emotional and special moments over the years. Those CDs and those albums were a precursor to the hundreds of bands me and my dad now see together.
I still regularly listen to all three of these albums, including a smattering of others that whistled in and out occasionally (I bet you've never heard of A Genuine Freakshow huh?), and even now discover nooks and crannies that I've grown to love. Most notably, when my dad, sister and I got matching tattoos of sheet music, I went for "Jumping Someone Else's Train", now my second favourite on Staring At The Seas.
I'm excited to educate a child like my dad did me, the fucking legend.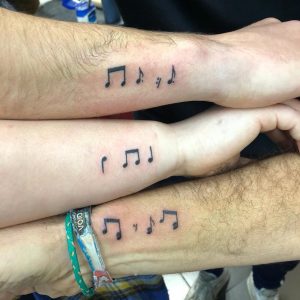 Get the latest edition of our print magazine HERE.