This was first published in Volume 4 of our print magazine.
Cliff Richard is a future meme in waiting. Have you seen the poor bastard's old Christmas calendar? Jeeze. How has the internet not found these and destroyed his career instantly? I guess it's up to us. Here's the thing you didn't know you needed: our top three Cliff Richard calendar shots, in no particular order.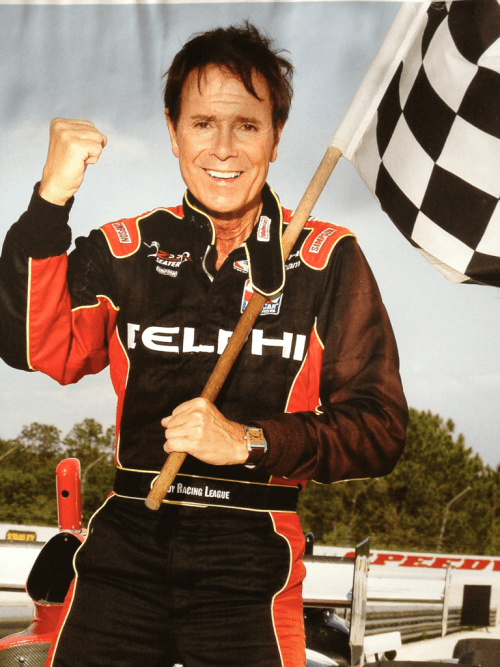 1. Cliff burning rubber
Cliff's taken the band go-karting after yet another tour comes to a close. He's talking to himself at the start line, people are looking around, staring at him, a tad concerned for his well-being, has the tour taken its toll on him? No, Cliff is in the zone. He's sick of finishing last in everything, absolutely everything, he needs to win, so he's sat there, giving himself a pep-talk, like all pro-athletes do. We're 5 seconds away from the start of the race and Cliff slips his visor down—nobody else is in a helmet, I don't think anyone expected this to be serious, but Cliff wants to win, he needs to win. 3, 2, 1. Shit, Cliff's stalled, he can't get started, he's got no chance. Luckily he pays everyone's bills and so they let him take the trophy home, they let him count this as a win, he takes it with pride, as you would if you'd been pitied on this badly.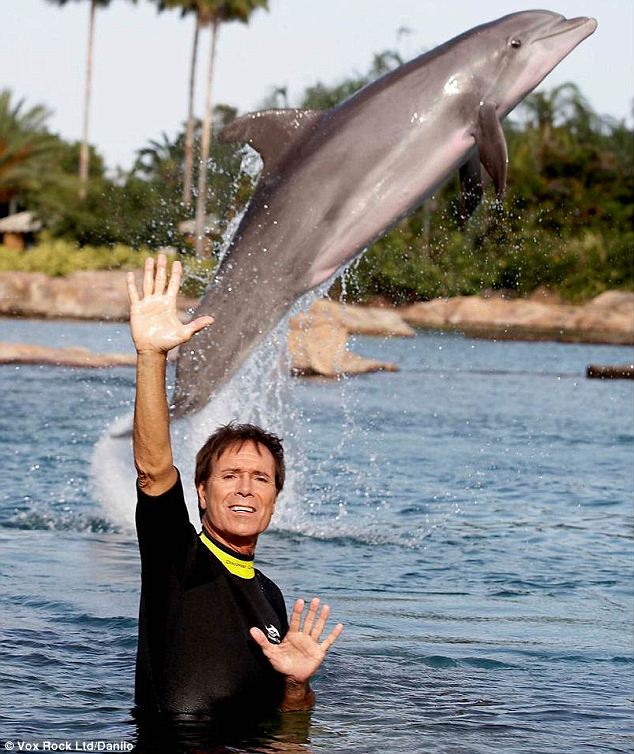 2. Cliff high-fiving dolphins
You take your family on a lovely vacay out to Florida after a stressful year. Your youngest has just finished primary school, they're off to the big time next year but they're slightly worried—a little apprehensive about the whole thing. You don't want little Jimmy to worry for the summer so you surprise him, telling him you're off to Spain but in fact, you're flying to the Big Time, the U.S of A, to do the one thing he's asked for at Christmas time for the last 4 or 5 years, all he wants to do is swim with the world's most intelligent animals. He even watches David Attenborough on the plane—on the plane to Spain—where he thinks he's going—Which he thinks takes 5, 6, 7 fucking hours to get to—maybe he should be worried for secondary school. You land, and tell him the news.
He's surprised, ecstatic, he can't wait to swim with dolphins, he's going to name his Rodger, he's a big Bond fan you see. You arrive, at Sea World, it's pretty quiet, apart from the protesters outside, it's as if it's being boycotted for some obscene reasons. Anyway, now's the time, Jimmy's swimming with Dolphins, and he's in luck, he's the only one in this session, he gets the pool and the dolphins to himself. His instructor? Cliff Richard, the only employee left.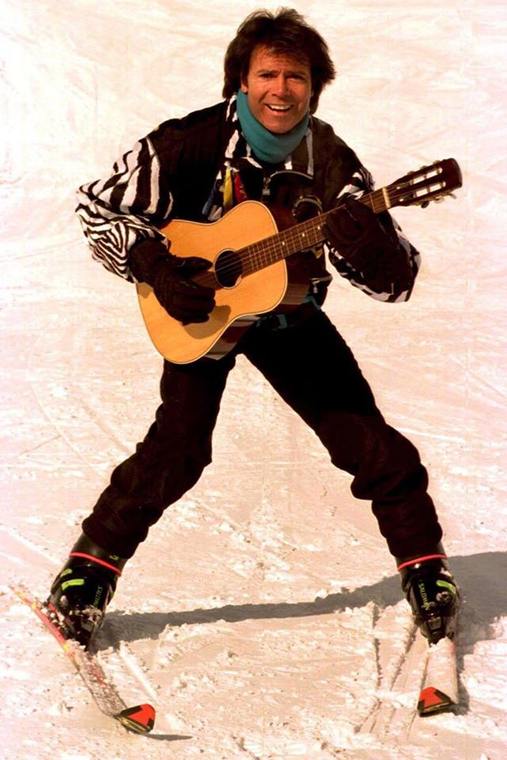 3. Cliff's winter collection
You and your rah buddies are on your second ski of the season. After a long day pretending to work in a bar—where sugar daddies pay for their victims to drink champagne and scoff chocolate-covered strawberries—you hit the slopes with your 'boys', Gerard and Ralph. Dressed head-to-toe in the top designer gear, you and your pair of fluorescent skis head upon the chair-lift, slowly moving towards the pure white sky which blocks the blazing sun from melting away the ice and your dreams. You're thinking about what difficulty run to take on, whether to try that trick you saw Tony Hawk do once on a skateboard during a brief mid-teen crisis you had when you almost became a hippie and left home, but on the ice, rather than on the half-pipe.
You take in the surroundings, scouring the skiers below, hoping to see a trick or, preferably, a slip, but instead, you can't believe your eyes. Has that acid tab you took to enlighten the experience kicked in too early? Surely it can't be? No, it's not the acid. But don't think you've gone crazy, you've got a little while before that begins to happen anyway. That is actually Cliff Richard flying down the slopes strumming along, playing 'Wonderwall' as loud as he can. It was probably you who spiked his drink, wasn't it? It was you. You bastard.
Listen to Cliff Richard on Spotify and Apple Music–I'm not sure why you would though. Get our latest magazine HERE.