When Netflix's Sex Education said, "Thursday is the new Saturday," I giggled at the thought. But, record label Heist or Hit has well and truly proved me wrong. Launching their very own live promotion brand, New Cult, the label put on a night of local talent that bought the Northern Quarter to life.
The evening started off with their own Pizzagirl dishing out some piping hot DJ cuts – pretty much any indie, pop, and electronic anthem you could think of. What a cracking start to any evening.
Then on came Leisure Theory, a concept that grew out of a small bedroom somewhere in Ireland and now is based within the heart of Manchester. The band initiated the night with a steady set of songs somewhere in-between the electronic and indie genres. The set-up consisted of guitarist and singer, Jake Smith, accompanied by a bassist – who was undeniably absorbed entirely by the music. The crowd were equally absorbed, bopping along to the twangy guitar/heavy industrial beats combo throughout. Great opener.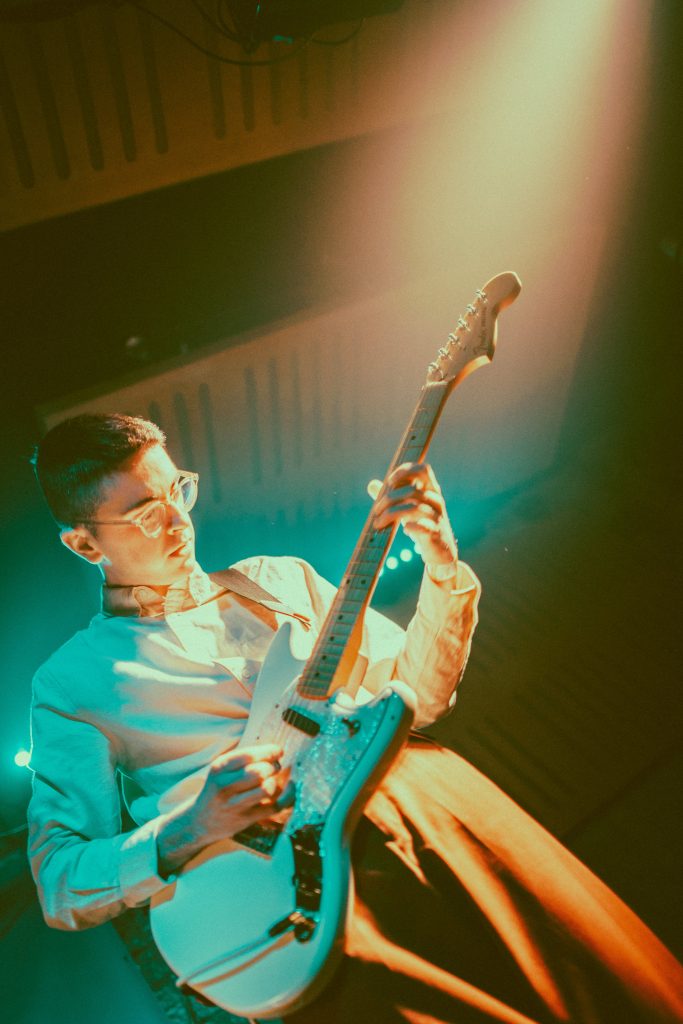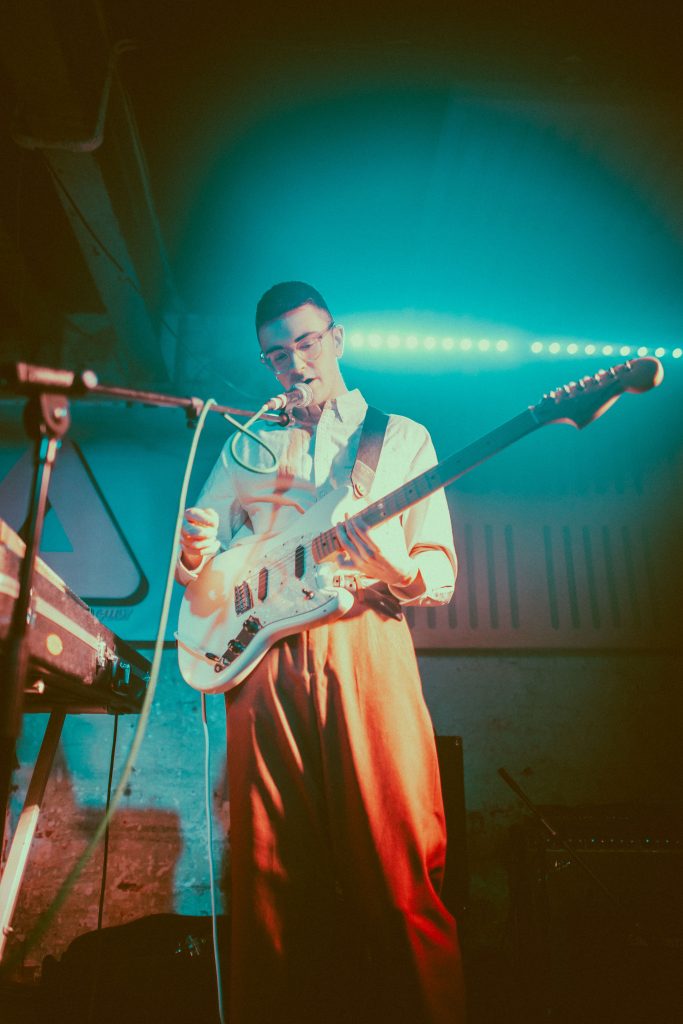 Then suddenly eight individuals appeared adorning all sorts of instruments, from various elements of percussion to keys to saxophones; this group really had it all. Squeezed onto Soup Kitchen's stage, the band known as Ronald Raygun splurged an amalgamation of genres into the crowd. From the off, the rhythm was infectious; you couldn't help but start moving your feet to the funky sound of the ensemble.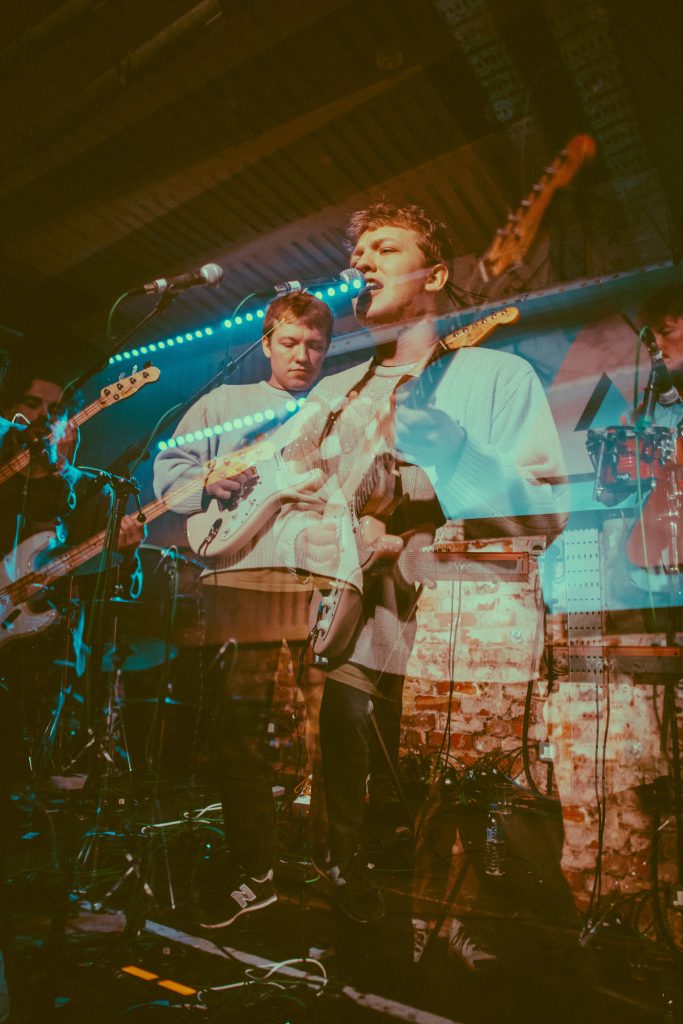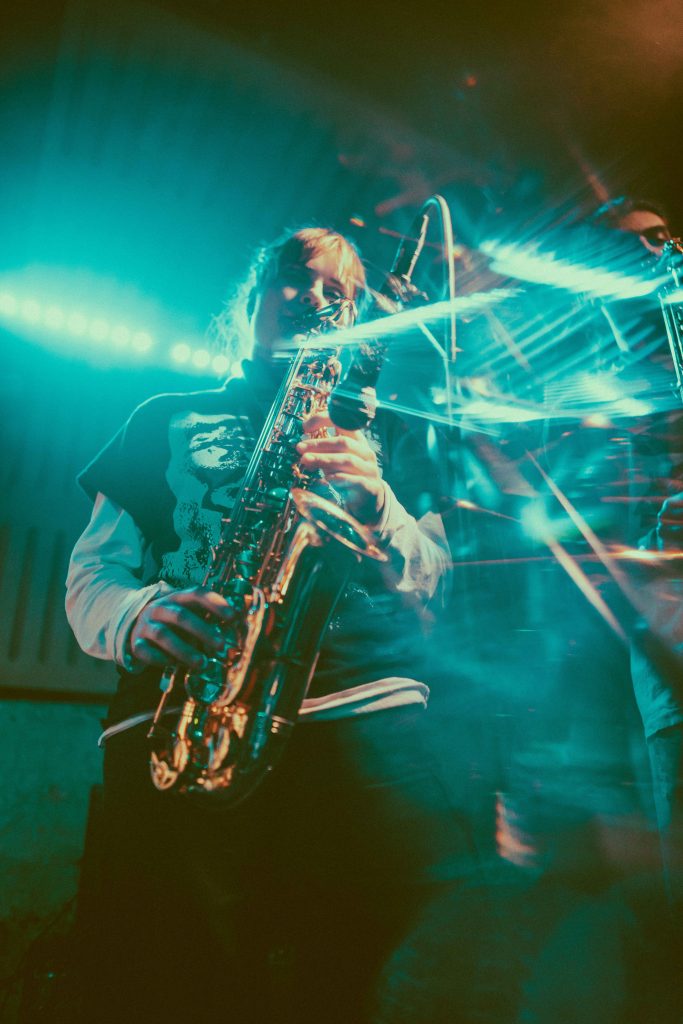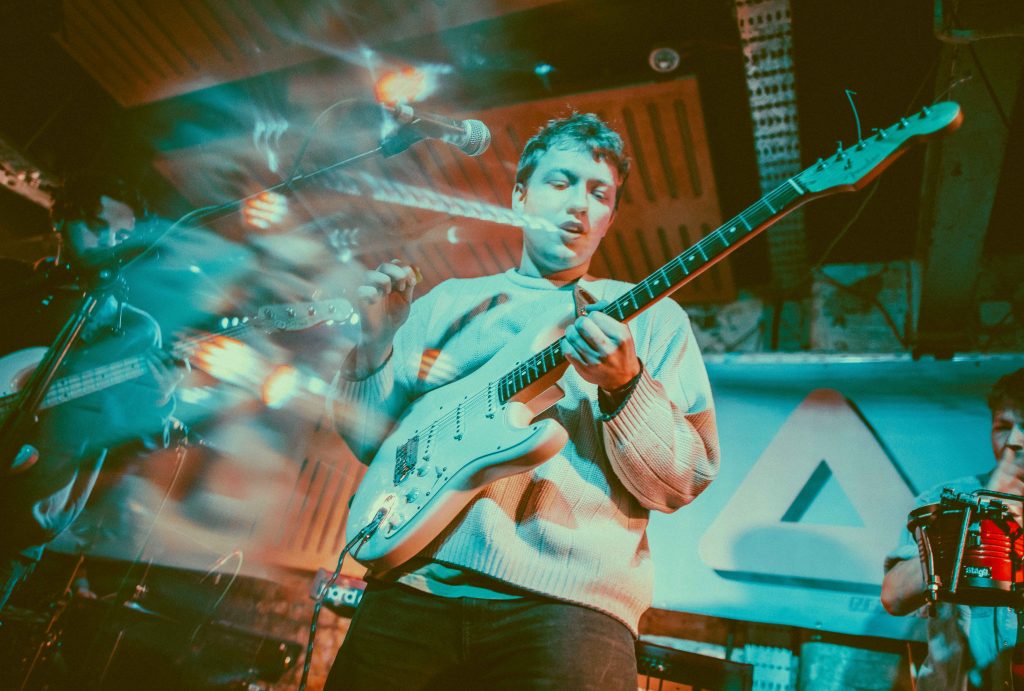 By this point, the party had well and truly kicked off, and by the time the group finished their set they left a lasting impression on every single person in that room – no one will be forgetting that set anytime soon. Never thought I'd be saying this, but cheers Ronald Raygun.
Last – but certainly not least – was Heist or Hit's band, Porij. With everyone in high spirits, the band had huge expectations to live up to. The four-piece took to the stage.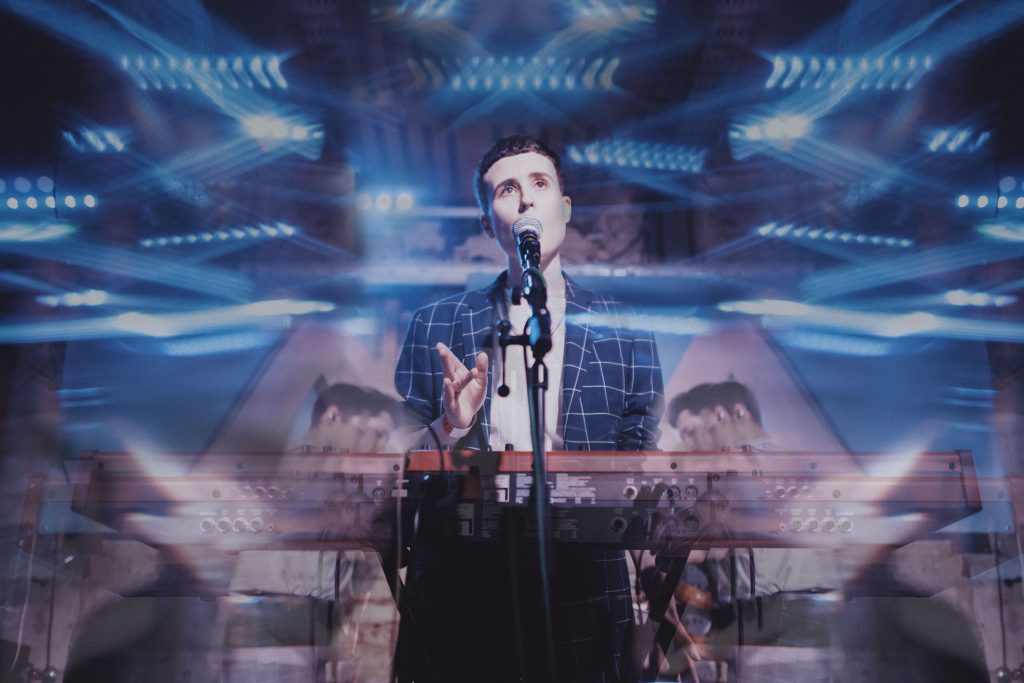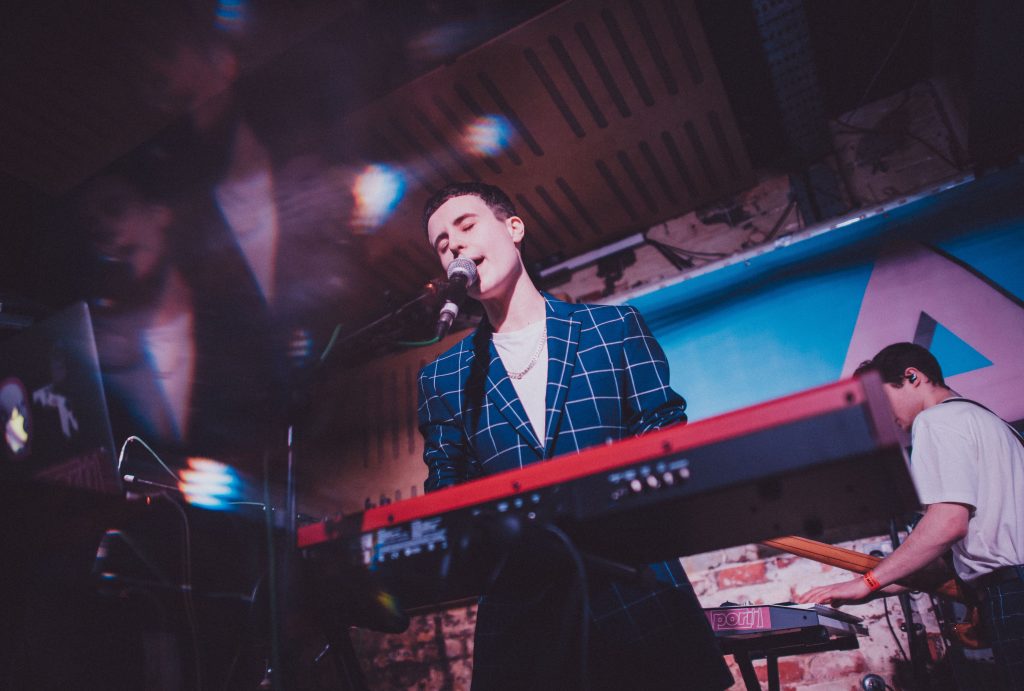 They were quick to pass around their jazzy synth sounds and garage inspired beats. From the first thump of a drum, the place was electric. Frontwoman, Amber Beatrice Moore, jested with the crowd, keeping the evening playful with her natural charm and wit.
Halfway through their set, Porij played their singles 'Closer' and 'I Like That'. The already accumulated buzz in the crowd became amplified – every soul had a lovely little boogie along to the high-energy, dance tracks. At one point even, the crowd's collective movement actually managed to bounce someone's beer right off the stage. Madness.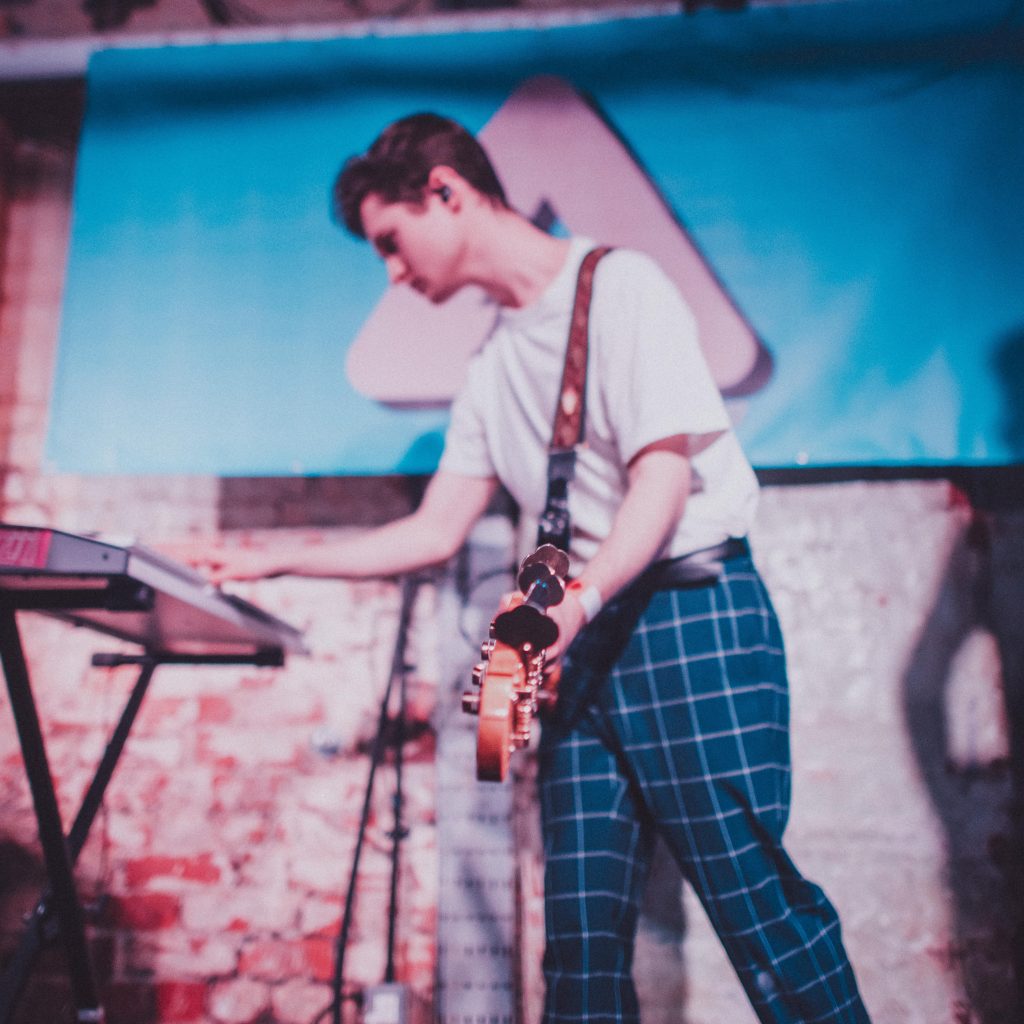 A truly sensational night that showed what the local talent in Manchester is made of. It's proved that there's not only a promising future for our music scene, but also for the New Cult movement.
Follow Heist or Hit's new releases on Spotify. Get our latest magazine HERE