Funnybone Records are releasing a 24-track benefit compilation titled Room for You on September 15th in support of black, queer and afrocentric communities in the United States.
The Hartford indie label, founded in 2017, hopes to raise $5,000 through the release, which was created as a space for artists to "share their headroom in times of isolation, unrest and pursuit of change." 
Proceeds from the compilation, which will be released during one of Bandcamp's fee-waiving days, will go to afrocentric charities and organisations including: Kamora's Cultural Corner, a black queer and afrocentric charity focused on building Brave Spaces in Hartford's marginalized communities; The Loveland's Therapy Fund, which helps Black Women and Girls receive financial support for mental health therapy; the National Queer and Trans Therapists of Color Network, a healing justice organization committed to transforming mental health for queer and trans people of colour (QTPoC); as well as between the contributing artists.
Room For You will include an exciting mix of previously unreleased and unearthed gems by Funnybone and non-Funnybone artists, including: Mal Devisa, Lady Lamb, Bebé Machete, .k (of Jelani Sei), and more (as shown below).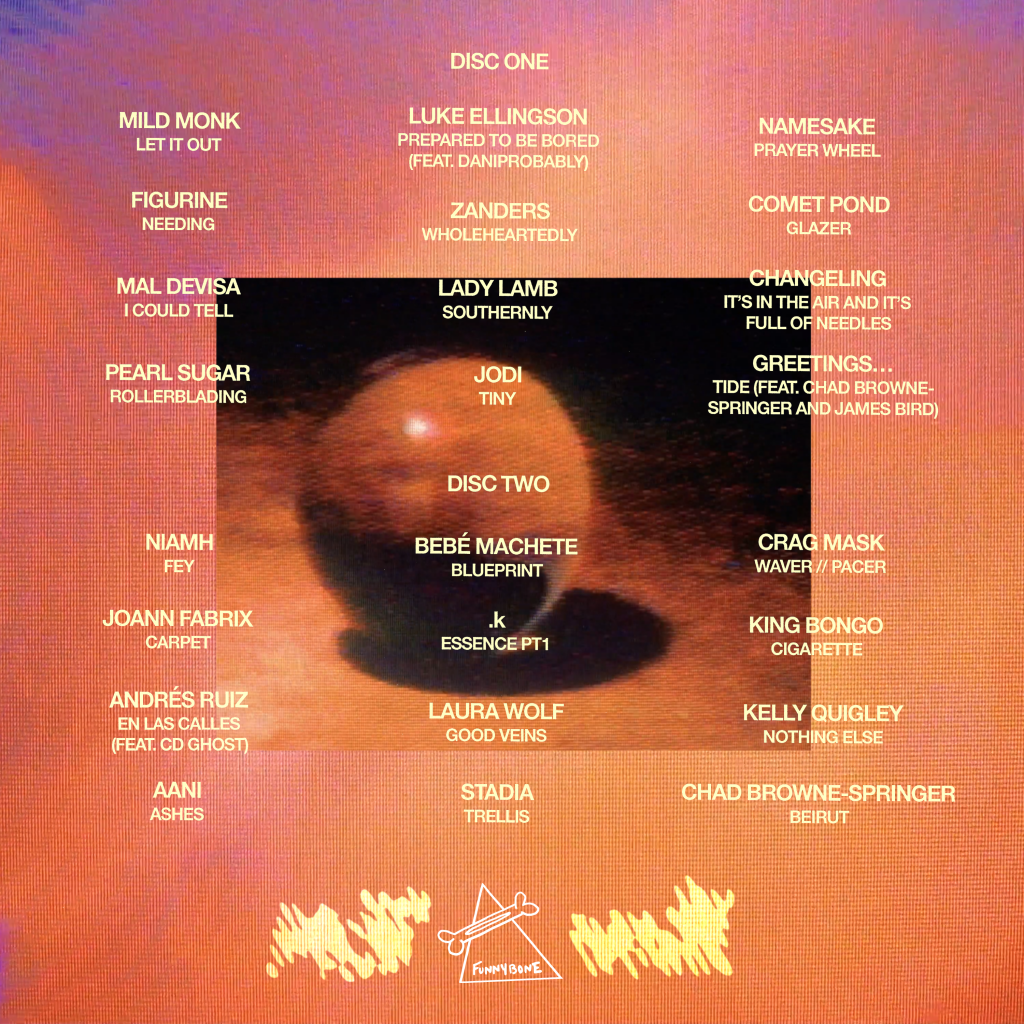 Funnybone Records stated, "We turn to our community of labels, artists, venues, and journalists as role models. Now more than ever, we see as much to celebrate as we see room to grow, as we see room to make for others.
Room for You will be available to pre-order from September 4th on Bandcamp, and will be released on September 15th, the same date in which Funnybone Records celebrates the three year anniversary of it's first release. The label aren't strangers to compilations, as shown in 20-track 'House Sounds' which was released just last year.
On Monday, we'll be announcing Volume 10 and making it available to pre-order! Sign up to our newsletter to be the first to hear about it. In the meantime, check out our print magazine featuring, girl in red, Sorry, Dream Wife, Arlo Parks and more HERE