'I want to be good / I want to navigate this hate in my heart / Somewhere better,' Michelle Zauner belts out on 'Slide Tackle', a triumphant track ending in a cacophony of trumpets that sums up the determined and progressive nature of the entirety of her new album, Jubilee.
An album about joy, Jubilee is incisive and thorough in its analysis of the way humans interact with such emotion. A handful of slower tempo tracks offer respite ('Kokomo, IN', 'In Hell'), but the album tends to favour a quicker pace, and is celebratory in its sonic qualities ('Be Sweet', 'Savage Good Boy', 'Slide Tackle').
Jubilee is expansive in its arrangements – "I wanted to add much larger arrangements on this record," Michelle explained in Volume 12's cover feature. The refusal to stick to a single tempo or mood allows the record to progress in a fluctuating state of perpetual motion.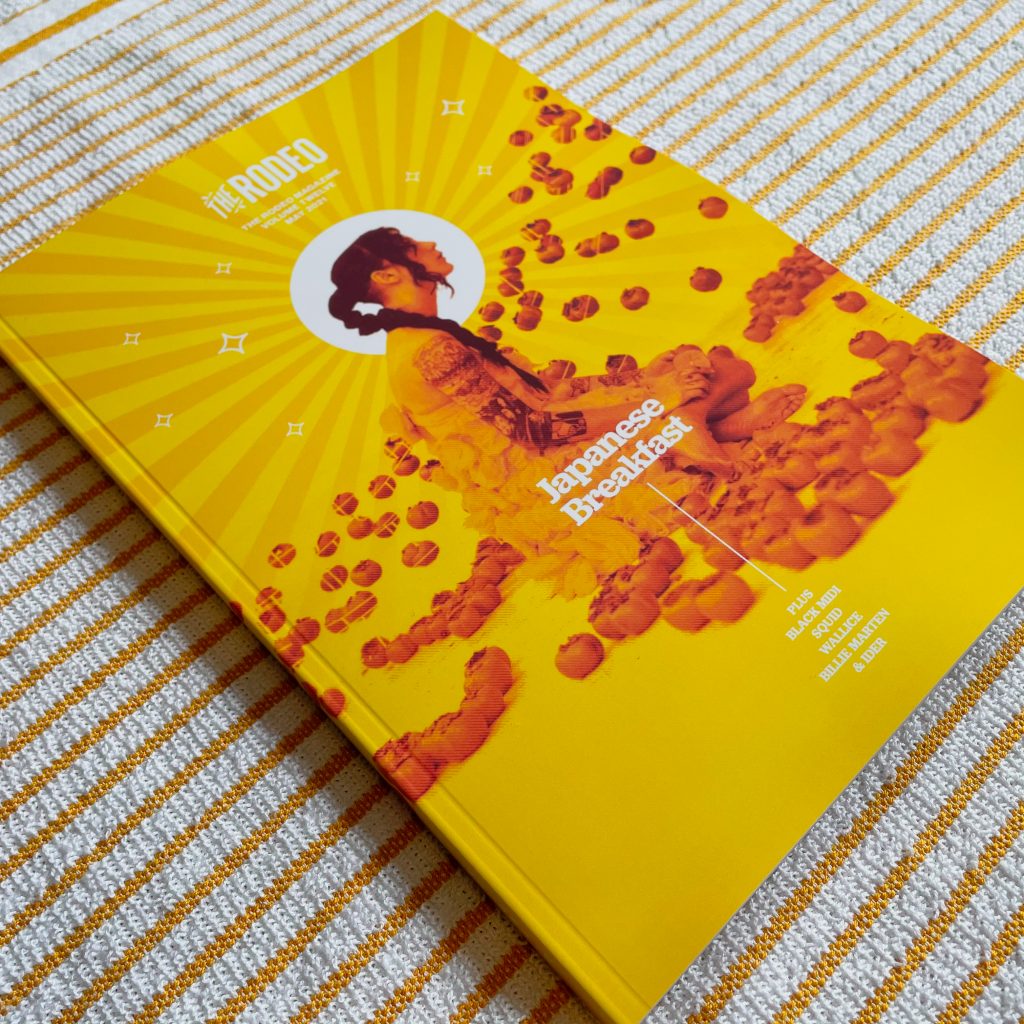 'Paprika' provides a subtle introduction that recalls 'trademark' Japanese Breakfast tropes, but eventually erupts into bombastic drumming, echoing marching beats and backed by poignant trumpets. Elsewhere, 'Posing in Bondage' recalls Jamie xx's production, while lead single 'Be Sweet' is pure pop euphoria propelled by a swaggering bassline. The album never rests on one style or sound, instead combining influences to produce something eclectic and dynamic, that's held together by the album's underlying concept: the exploration of joy.
Nevertheless, the album is never bogged down by this concept. Instead it merely bubbles under the surface, subtle in its presence. The various ways Jubilee analyses joy is a testament to Michelle's in-depth approach to her art. Each song dissects the different ways humans interact with the emotion – 'In Hell' assesses how joy can disappear in an instance, 'Savage Good Boy' analyses people who have to rationalise their greed in order to preserve their joy, and 'Kokomo, IN' looks at the joy relationships bring, and how the end of a relationship can rip that joy away.
An intelligent, mature release from one of modern music's most interesting songwriters, Jubilee is a joy to behold. 
Haiku
We dance then we cry,
Joy comes then goes, comes then goes.
That is just life. Right?
Listen to Jubilee on Apple Music and Spotify.