Indie newcomers swim school have made a wave since releasing 'let me inside your head' earlier this year. Now set to release their debut EP, making sense of it all, we asked the band to dig a little deeper into each of the songs and the EP as a whole.
We learnt that finding the positive in every situation is a good way to protect your mental health.
"Each track on the EP symbolises an event experienced over the last year," swim school explain, aware that their surroundings impact their music. "As a band and individuals, we experienced a lot of highs and lows throughout this last year but we learnt that finding the positive in every situation is a good way to protect your mental health, especially on dark days. As easy as it is to be sad or frustrated when certain things don't go your way, it's taking that step back, accepting that what has happened has happened and knowing that good will come from it, benefits you so much more. making sense of it all essentially means to make sense of why certain things happen, that there is a reason behind every bad experience."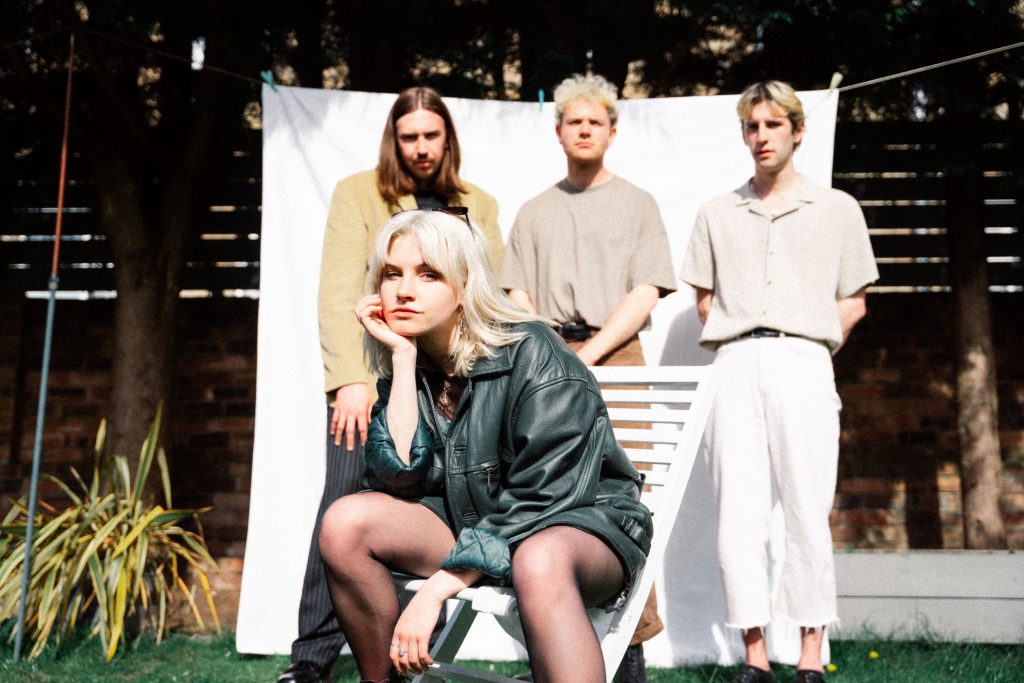 let me inside your head
"'let me inside your head' is about witnessing someone that is close to you become stuck in a very dark place. Them expressing what they were going through was a bittersweet moment as the relief that they were finally opening up was counteracted by the fact that I couldn't take all that pain away. The lyrics in the chorus – 'let me inside your head' – is me asking them to express how they feel and let me know the depth of their situation. 'so I can feel instead' essentially means that I would sacrifice my own sanity and suffer instead of them. As they mean so much to me, I would rather go through their experience, than seeing them suffer through it."
anyway
"For the lyrics in 'anyway' I wanted to highlight how it may be difficult for people to simply open up to others. It's challenging to try to explain an unexplainable feeling to someone and expect them to understand what they are going through when they don't even understand it themselves. 
"The chaos of imagery in the first 4 lines of the chorus that is then followed up by the lyrics 'you never notice it anyway' expresses that even though they are trying to explain what they are going through; they feel like the person listening doesn't care nor notices. As mental illness is an invisible illness, it is easy to feel that others don't care about your mental state when the case may be, they haven't even noticed."
everything you wanted
"'everything you wanted' is my take on the phrase:  "you don't know what you have till it's gone." It is about the experience of losing something that meant everything to you and the aftereffects.
Punishing and blaming yourself can be seen as a coping mechanism but in reality, it does more bad than good.
"It's about constantly blaming yourself for not doing anything to prevent your loss and wishing you had appreciated your time with them more – when in reality you did everything you could and it wasn't your fault. The lyrics talk about the daily battle you have with yourself to try and point the finger, which usually lands on yourself. Punishing and blaming yourself can be seen as a coping mechanism but in reality, it does more bad than good – something that isn't talked about enough. 
"To me, this song is about one thing in particular but since I want everyone who listens to have their own unique connection to the lyrics, I'll keep my own personal meaning to myself."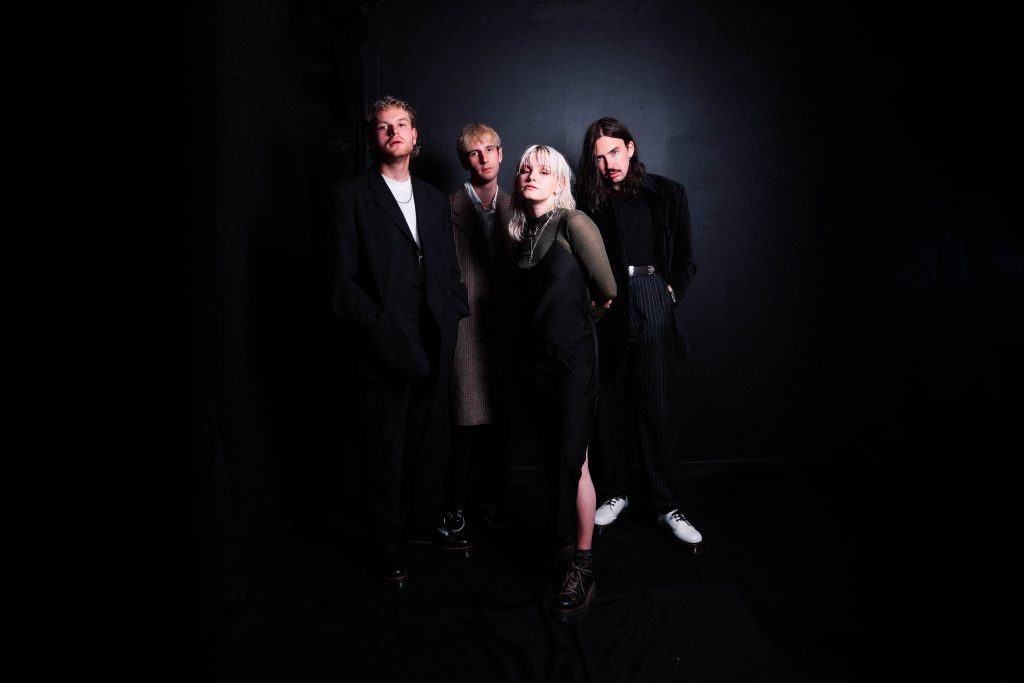 see red
"'see red' is our angriest song yet. The song is about finding out that someone that you were once close to and trusted, has betrayed you in more ways than one. A mixture of emotions consumes you – heartbreak, disappointment and anger. You fight with the different emotions and the bittersweet feeling of losing that friend but also the relief that they can't hurt you anymore.  
"The lyrics are about betrayal, true colours showing but most importantly self-growth. Years have been wasted constantly defending this person and blaming yourself for them mistreating you which has affected you mentally. Finding the strength inside you to walk away from that friendship and realising that it'll benefit you more than anything. It's about growth, coming to terms with the truth and moving on from a bad situation. 
'see red' is my way of being unapologetically honest.
"Usually with my lyrics I tend to disguise the true meaning and details but for this song I did the opposite as I wanted my anger to be obvious. My favourite lyric has to be 'how was it not another planned attack, when your last knife is still hanging out my back' – it suggests that they have hurt me once, apologised, yet continued to do it again showing their first apology wasn't genuine. The tones of the guitar and the 'spoken word-esk' vocals symbolise an honest reaction when anyone is angry, you are usually upfront and confrontational – 'see red' is my way of being unapologetically honest."
outside (Former Track of the Week!)
"'outside' is based on the negative impact the toxic people have on your mental health and the moment you realise how toxic they are.
"It's not until you step back from the situation that you realise their use of manipulation, such as gas lighting and dishonesty, was actually destroying your mental health. It made you question everything you did and slowly ate away at your confidence leading to you being unhappy.
"It's about the challenge of finding the strength to cut toxic people out of your life and putting yourself, your happiness and your mental state first. It's also about realising that toxic people will never change and that is not your responsibility to change them."
A wonderful EP full of energetic indie rock and relatable lyrics, swim school are living up to the hype. Listen to making sense of it all, the debut EP from swim school on Spotify and Apple Music from Friday 20th August onwards.