It's a busy Wednesday night at Brudenell Social Club. Two packed out rooms, hoards of people catching up over a quick pint and taking refuge from the cold. Over in the cosy main room of what is arguably Leeds' finest music venue, though, there's an unwavering air of tranquility. Note the abstract skull backdrop and 'L' plates adorning the keyboard onstage – Holly Humberstone has arrived.
Emerging from behind the stage amidst incessant flashing red, the 21-year-old nervously launches into 'Vanilla'. After releasing her first EP, Falling Asleep At The Wheel, in the midst of the pandemic, it feels fitting that the set immediately launches us back to the beginning of her journey. With a capacity of just 400 people, Brudenell in some ways feels too small to contain Holly's newfound stardom. And yet, the intimacy it provides is perfect.
It's a setlist composed of essentially every song she has released thus far, and they all have one thing in common: they're all painfully tender and their truths are even more stark in person. It's just Holly and her cast of instruments on stage, and one thing becomes resoundingly clear as she prefaces each track with a brief description of how it came about: Holly is one of us.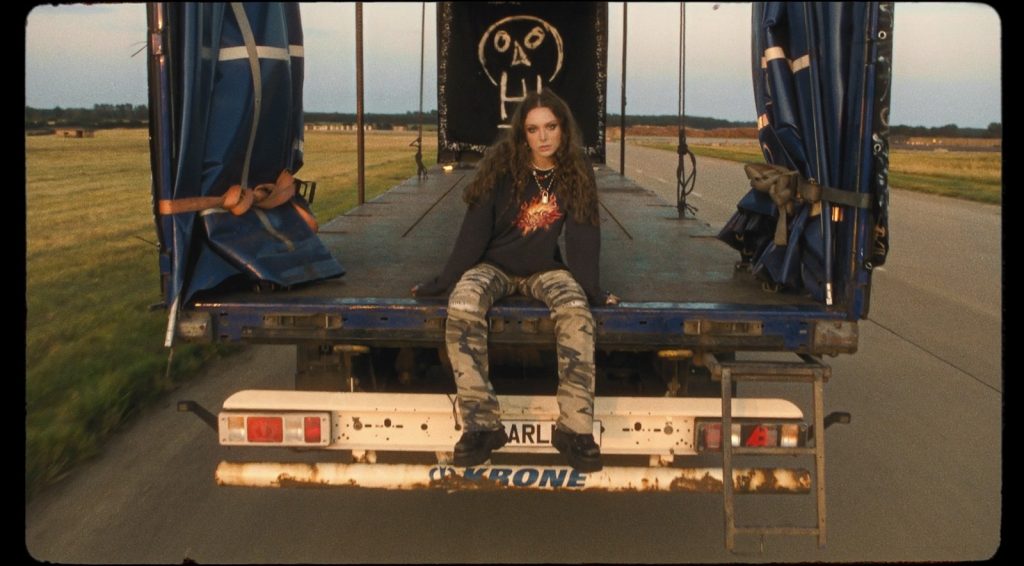 A particularly poignant moment in the set comes in the form of 'Deep End'. It's a track she explains stemmed from her struggling to find the words to help her younger sister through a dark time, but wanting to express that she will always be by her side regardless. The result is haunting – it's just Holly, her guitar, and those vocals. They're crystal clear in a live setting, stirringly so. It's enough to leave the room certifiably misty-eyed.
The entire crowd are enraptured by her, clinging onto her every word and lapping up each track. With each track, from 'Scarlett' to 'Overkill' to 'Please Don't Leave Just Yet', each track is laced with an all-too-relatable earnestness. In one of the most emotionally-charged performances I've had the pleasure to experience, Holly Humberstone offers an hour of catharsis. In doing so, she solidifies herself as one of the most important new artists in pop.