With two top tier EP releases under her belt already, few are still questioning the hype
around Holly Humberstone. Now that her long-awaited debut album is finally out in the world
and levelling up the angsty, desperate thematics of older efforts, there is no doubt as to why
she has captured the attention of eyes and ears across the globe.

The title track kicks things off with a fuzzy staccato lead, gradually building into a quietly transformative chorus that shows Holly throwing self-hatred to the wind, recolouring her homestead and leaving the past behind in favour of something new. Translating that attitude to her sonic musings, Holly's charmingly scatter-brained thoughts are penned to equally diverse sonics that expand on the vulnerability she offers in droves.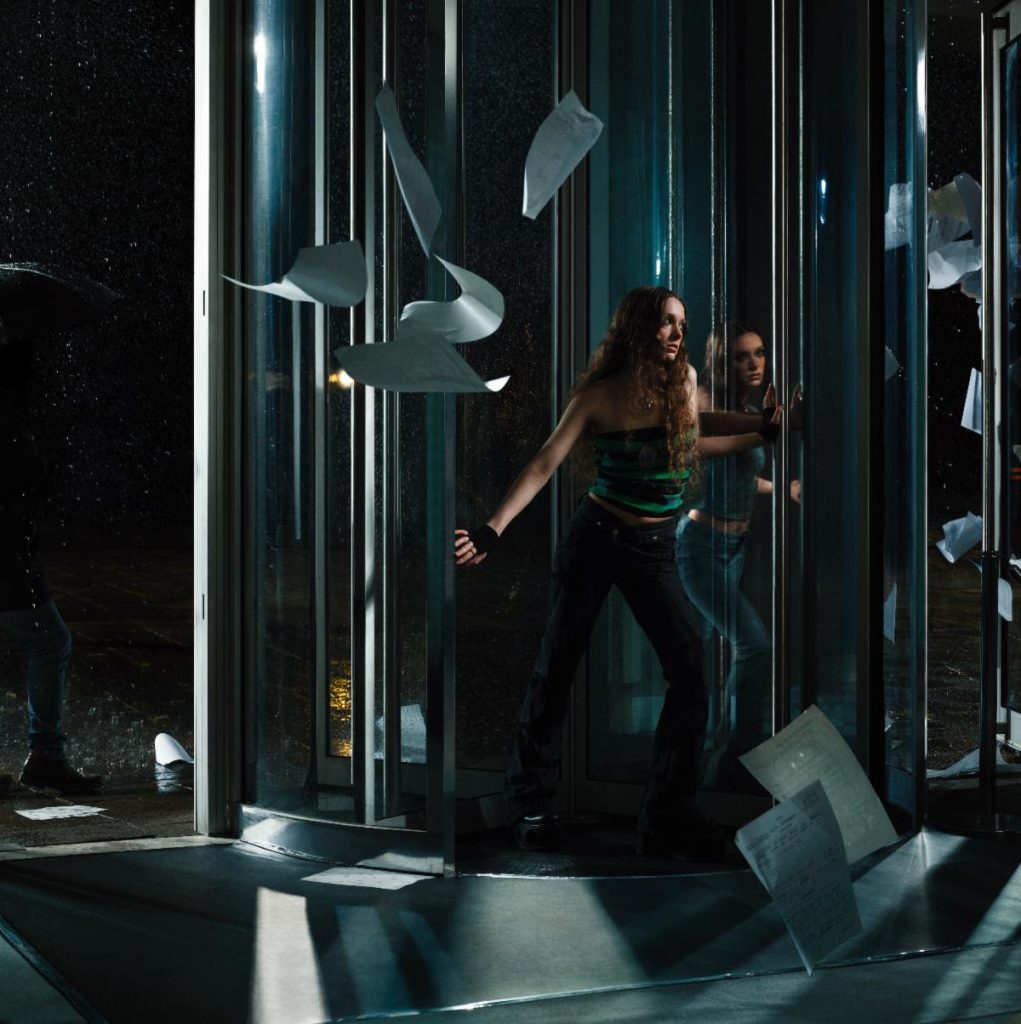 Vocals shine through the distortion of 'Baby Blues', synths pulsate on 'Lauren', 'Kissing In
Swimming Pools' finds its feet in the acoustic world, and 'Flatlining' tries to suppress an emerging frenzy; stresses and pressures are felt in the textures, the very fabric of the album, but it is through the music that Humberstone is letting them all go.
Bouncing between introverted and extroverted attitudes, as we all do in reality, the record
yearns for connection in every moment but fears the damage that it can cause in both
directions. It is a pitfall that the 23-year-old is aware of but soon grows beyond; 'Cocoon' is not only a true highlight but blissfully emphasises the metamorphic nature of her life, imitated and matched by her art.
Similarly, 'Room Service' serves simply as a vessel to encapsulate unspoken feelings
towards a loved one; it is perhaps this previously unobserved nonchalance or disregard for
external voices that gives Holly's music such an absorbing draw. By controlling the subtleties
of her soundscapes and keeping the melodies interesting but subdued, she is able to push
sincere emotion to the forefront and pull listeners close to her chest as they lean in to dissect
each and every word.
Cowriter and producer Rob Milton clearly has had a big impact here, with his harmonies
found sprinkled throughout, and their longstanding collaborative relationship culminates in an
LP that feels simultaneously a cohesive summary of Holly's journey to date – she
has accomplished much in three short years – as well as the potential in her future. Whatever
the sound or topic of the song, she has carefully developed a unique fingerprint that makes
her tracks immediately recognisable.
With her highly-anticipated first album, Holly continues to find new, gut-wrenching ways to
expose her emotions and reveal thoughts that anyone can connect to in some way.
Solidarity and assurance lie within her words, and after sitting in her vibe for 13 songs, fans
are destined to discover their own feelings alongside an artist ever more connected with her
own.
HAIKU REVIEW
Holly Humberstone's
Long awaited first LP
Lives up to the hype