Date: 15/03/2022
Venue: Brooklyn Steel, Brooklyn NY
Holly Humberstone, girl in red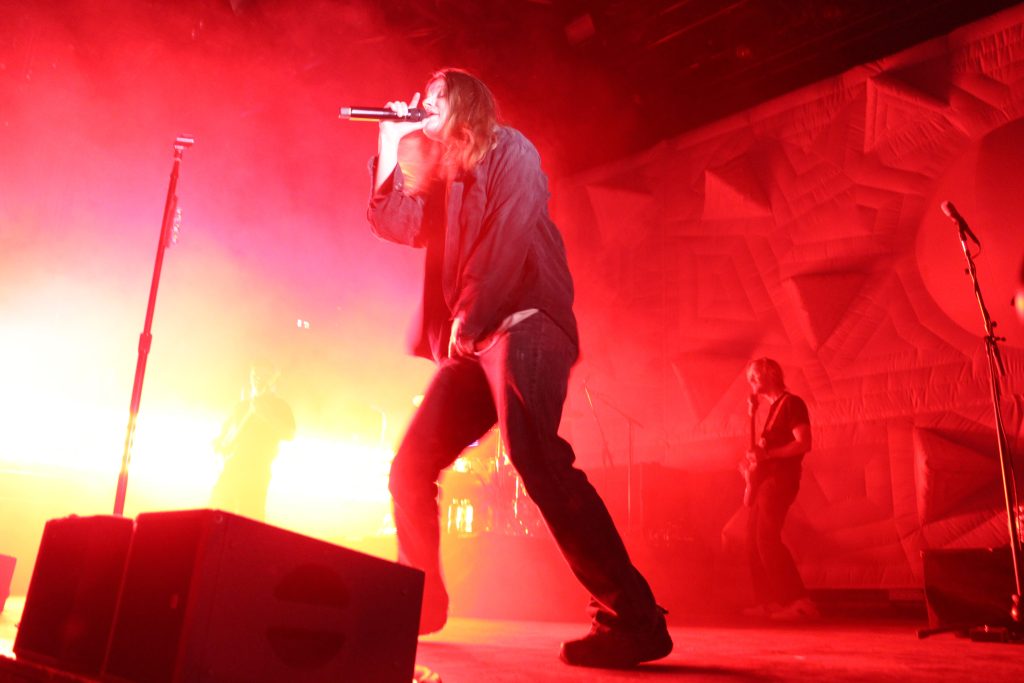 Marie Ulven Ringheim is a goddamn icon.
I'm comfortable saying that, despite she and I being a generation apart (Gen. Z and Millennial, respectively). Sure, a guy who started yearning for a place to sit after standing amongst a packed, general admission crowd for a few hours isn't exactly Marie's target audience. On the other hand, to her credit, the generational gap was seemingly closed that night. All of us in the crowd, we were one.
But before I go any further, I need to talk about Holly Humberstone. Bouncing back and forth between an electric guitar, a keyboard and a sample pad, she put on one of the most breathtaking opening sets I've seen in recent memory. Her songs were personal yet relatable. They were poppy yet understated. At times, I felt like I was watching the next Phoebe Bridgers. Other times, I felt like I was watching the next Adele.
The highlight of her set was the first song she ever released, 'Deep End'. She dedicated it to her little sister before gently singing about helping her though mental health struggles. The crowd became silent, a sea of iPhones in the air capturing the unforgettable moment. She left the stage far too quickly, but at least I had my commute the next morning to immerse myself in her Tidal discography.
Naturally however, girl in red was the main focus that evening, an artist whose popularity has grown exponentially since – *humble brag* – gracing the cover of our Volume 9 back in 2020. Not being able to tour much since releasing her debut full-length, if I could make it go quiet, there was clearly a lot of pent-up emotion.
Their headlining set kicked off with a literal bang and my personal favourite song, 'You Stupid Bitch'. The band – Marie especially – was full of a raucous energy you would be hard-pressed to find in bands with three times their experience. I'll take a band that's fun to watch over a band that relies on any method possible to hit every note perfectly any day. And simply put, they commanded the stage at Brooklyn Steel the entire night.
They spent the set ebbing and flowing between their in-your-face rockers – 'Bad Idea' and 'Serotonin', for example – and their more pensive material, like 'We Fell in Love in October' and 'Midnight Love', the crowd singing along to every word. 'I'll die anyway' felt particularly poignant, Marie putting her soul on display for us all to see.
At one point, Marie broke out what I can only describe as a fire extinguisher machine gun, joking that she'd asked her management for a flame thrower and was told this was "the next best thing". Throughout the set, she peppered in a lot of stories and quips like this, rarely segueing cleanly from one song to the next. It's a testament to her band that they remained patient while their fearless leader meandered in between songs in a delightfully awkward manner.
It was these moments that demonstrated just how devout a fanbase girl in red has deservedly garnered in a rather short period of time. Case and point: two songs into her set, Marie noticed a fan – named Mary, oddly enough – holding up a sign that said, "Help me come out." Naturally she obliged, before erupting into 'girls', a song about that very subject. It was inspiring.
At the end of their set, there were rainbow flags scattered throughout the audience who were cheering as Marie said goodnight. And that was that. Back out into the unseasonably warm night for a three-hour drive home – despite nightfall, everything seemed a bit more colourful.