No one had warned Jacob Slater of Wunderhorse that I would be the one interviewing him, and having known him for six years it was a joy to hear him cry out 'NO WAY' as I appeared before him on Zoom. Having also been a part of his foray into acting whilst on the set of Danny Boyle's Pistol (launching via Disney+ on May 31st), as well as having witnessed the rise and fall of Dead Pretties, I took the opportunity to catch up with Jacob and reminisce about our 'not-so-long-ago-or-far-away' youth.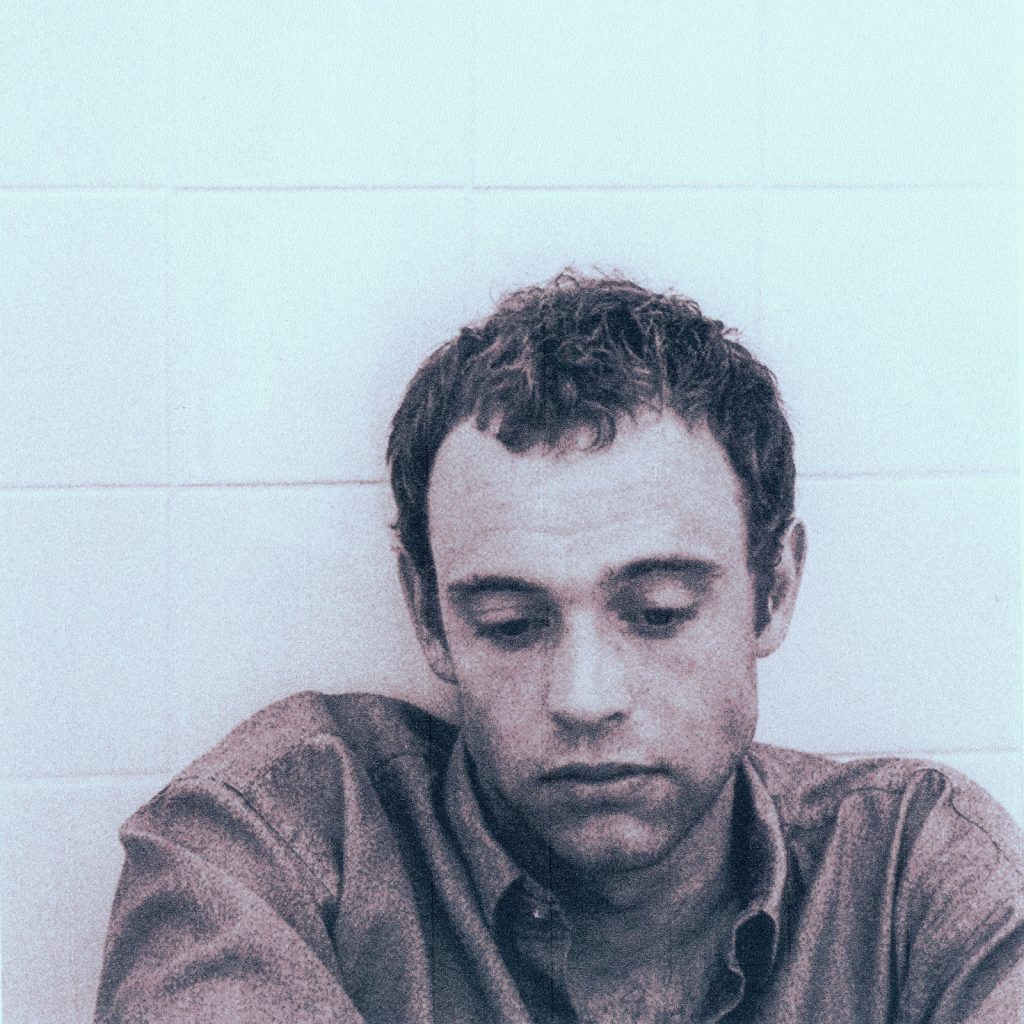 Jessie: How are you Jacob?
Jacob: I'm actually a bit ill to be honest.
COVID or just run down?
Just got a sniffly nose and a sore throat. But it's fine. I've got a mug with a picture of a trout on it so everything is going to be okay.
I've got a mug that says '21: ADULTING IS MY SUPERPOWER' on it, so we're both doing really well.
Nice, that's cool.
So, first of all I don't feel like I can do a formal Q&A with you, that would be very strange. I have some bullet points of things I want answers to, but we're just going to have a chat.
Go for it, Jessie.
Alright, so who are we hearing play alongside you on 'Butterflies'?
That would be me, Pete Woodin and Jamie Staples. Oscar Browne is on the recordings but has since left to do his own thing. Now we have Harry Fowler, an old school friend of mine, which is great – ten years ago we were bunking off school and now we're here. Pete used to go to the school just up the road from ours, and he was in Harry's band when we were kids.
So it's properly full circle.
Exactly, it feels good.
It's funny to me that so many of Wunderhorse's songs touch on the past and nostalgia, because in a weird way you are a kind of vessel for my own nostalgia.
I get that.
You are so tied in with a very formative section of my life, in a way you and Dead Pretties were a soundtrack to it. I was even there on that tour in 2017, with my ex-boyfriend and I in your van –
I remember that. Well, I remember the first half of that tour, I don't really remember the second half.
No, I don't remember how we got back to London. One minute we were in Southampton and then suddenly it was the next morning and I was waking up on one of the sofas in your living room.
I don't even remember Southampton. I didn't know we'd played Southampton till a couple of weeks later when pictures emerged.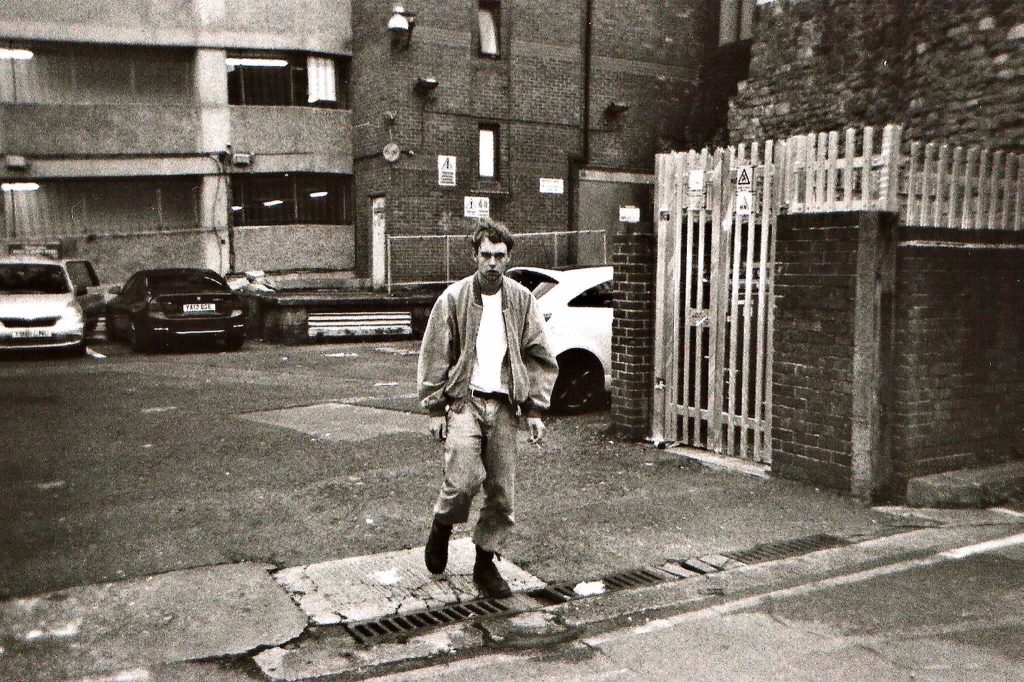 What do you reckon has changed for you, musically, in the four years since then?
The music that we made had a blueprint that only fit a certain type, and it didn't feel like a good vehicle for the other types of music I wanted to do. I just feel like it wouldn't have worked given the reputation that we'd built up for ourselves. If I'd have been like 'Oh! Now I'm going to do an introspective acoustic ballad'…
It wouldn't have quite fit in with 'Social Experiment' and 'Confidence'.
Exactly, yeah. I think if you're going to make that kind of music, 17 to 20 is a good time to get it out of you, you know? Get all that anger and the confusion of being a young person out. All the 'THIS IS WHAT I WANT AND THIS IS WHAT I HAVE TO SAY' will always wind up being questioned in the end. Lots of musical artists' first endeavours are them just finding their feet.
Back to 'Butterflies', you say it's looking at your teenage self through the lens of your adult self. What advice would you give teenage Jacob now?
I'd definitely say to watch out for all 'the stuff that goes along with the music'. It always starts off as being 'the stuff that goes along with the music', and then it turns into the stuff that goes along with the music becomes the music, and then it comes before the music – If you want a really inarticulate way of saying that.
In a way it's good to figure that out by 24, even though it's hard to go through it all so young. At least you have it figured out by 24 rather than 34, 44, etcetera. It's not your whole life.
It definitely gets a lot of people. I don't know why those themes seem to have to always come with so many of the creative industries but they do. It always starts off as 'serving the muse', then it enslaves you and that 'muse' disappears after a while.
You're left doing more because you're chasing that feeling, you want to get the 'muse' back.
When I was young I just thought that being crazy was what I was supposed to do, and you kind of push the limits, you know?
How does it feel getting back into performing live post-pandemic?
It feels good! At first it was odd, it was the longest period I've ever gone since I was 13 without playing a live show. I've always played in pubs or whatever, done bits and bobs. So when I got back up there, I kind of had a semi-out-of-body experience where I could almost see myself doing it, and it felt strange. But after the first couple of shows we properly got back into it and got into our stride. If you play good shows with a responsive audience it's always going to help you settle back into remembering that this is what you want to do.
Of course last year you had a very different experience when it comes to performing, doing Pistol. How did you feel when that first teaser trailer came out?
I felt okay because I wasn't really in it.
I was! Did you see me?
Yeah yeah! I was like 'Jessie's in it, I'm not fucking in it.'
One of my favourite memories from filming – I'm not even sure how much I can talk about this because Disney might hurt me – is that there was this one moment where Danny (Boyle) gave you a bit of creative control when directing a scene. Were there any more moments like that?
There were points where musically maybe a bit of trust was put in me, because after a few months of doing it they worked out that I could hold a band together, just about. This show was unique because we weren't miming, we were playing live, and that can raise some technical problems sometimes. You have to be flexible and able to adapt to the scene you were doing. I'm not taking credit for it because there was a whole team behind the musical arrangements, but there were times where I'd be involved in trying to work out how we fit the scene around the music or visa versa. I remember the scene you're talking about really well.
I felt like a proud mum.
It was great. It's obviously my first acting job and it was great I could bring something to the table that others weren't as experienced in. It was all totally new to me, and I was learning from everyone around me, but it was nice to bring something of my own ilk.
How was the process of becoming Paul Cook? I know that many of the real people got very much involved in the process, apart from one glaring omission (John Lydon), did you get to speak with Cook at all?
I got to meet the man, and he was wonderful, a true gent. I know he has stories, I know he has stories, but he's kind of understated guy and not reserved in a cold way. He carried himself in such a 'guy-next-door' way for someone who'd been a part of such a massive movement, there was no ego, he was sure of himself and who he was. It was wonderful to be around, he was accommodating and very helpful with the drumming. A true gent, tough to read sometimes, but it was just wonderful to meet him and observe him without being too invasive.
One of my other favourite memories was the first day I appeared on set. You found out I was there and must have bolted in my direction, because one minute there was no one standing next to me and the next minute you were just there and you immediately swept me up into one of the biggest hugs I'd had in years.
I was just really stoked to see you, it was such a nice surprise. I think it was just so nice to see a face from my world, because I was spending every day in this thing where I felt so out of my depth. It was something to cling onto. 
Catch Jacob in Pistol, premiering May 31st on Disney +.