The highly anticipated sophomore album from WAAX, At Least I'm Free, is finally here and its general aura can be summed up in one line from their opening song 'Mermaid Beach': 'I've never been so sad in my life, but I've never danced so much.'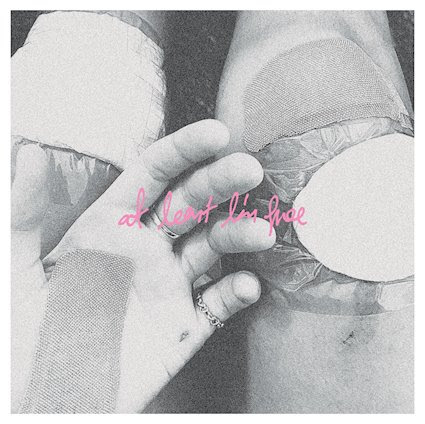 The Aussie rock band isn't afraid to explore deep, at times dark, themes accompanied by the grunge-punk sound they packed into their 2019 debut, Big Grief. That being said, they also weren't content to make a carbon copy of that first record, prompting lead singer and songwriter Maz DeVita to take a trip to the states to collaborate with K.Flay and Linda Perry. This resulted in the most interesting song on the album, 'No Doz.' Fast-paced vocals backed by a rapid drum beat from long-time drummer Tom Bloomfield shower the track with K.Flay influence and allow DeVita to show off a different side of her abilities. Can we get another collab in the future please? 
At Least I'm Free feels strongly like an angsty heartbreak album, ready to soundtrack fast drives, break-ups, and moves away from bad memories in your hometown. That being said, they didn't force themselves to create an entirely hardcore, always-raging record to achieve that sense.
The entire band is able to display their softer side on the song 'Dangerous,' a piano ballad where DeVita fully exhibits her artistic range, both in vocals and songwriting. If you are seeking out those punkier songs though, another one of their best from this collection has to be 'Jeff on the Streets.' Is it really a tale of pain and comeback if you don't talk about how shitty 2020 was? This is truly where the band seems to come into their own on this record, both instrumentally and lyrically, with a punchy sound and more hardcore vocals towards the conclusion. 
While the tone of the album is often intense, WAAX decides to leave listeners on a more upbeat note, having come to the end of this emotional journey and found their identity (ahem, 'Same Bitch,' 'You'll accept me or fuck off'). The final track, 'Whoever,' has a much lighter feeling from the guitars and lyrics such as, 'Sometimes the hurt outlives the lie, sometimes things don't work out right.' This album, on the other hand, did work out right and is well worth your listen.  
Haiku Review:
Grunge punk on the scene
Maz DeVita's emo dream
Get ready to rock
---
At Least I'm Free is available tomorrow, 12th August via Due Process, and can be streamed wherever you enjoy music. If you like what you hear as much as we did, be sure to pick up a physical copy directly from the band.