On their debut album Souvenirs, Pale Blue Eyes explore grief, loss, embracing the good times and using music as a means of moving on. I had a chat with drummer Lucy Board about building their own studio, their creative process as a three-piece and the art of pre-show rituals.
You've been mostly based out of Devon for the last few years and even managed to build your own studio there (congratulations!), what has it been like developing as artists in that corner of the world?
We are indeed mostly based in Devon at the moment, apart from our bass player Aubrey who moved to London a few months ago. Matt and I moved back into his old family home about four years ago and built a studio extension onto a pig shed at the back of the house. We needed a way to make music and had amassed quite a lot of recording equipment over the years. We'd felt restricted by the cost factor of other recording studios and rehearsal rooms – we couldn't go as deep as we wanted to in the brief one or two day recording sessions or evening rehearsals in village halls. Our solution was to build our own studio.
It took a couple of years, but has definitely been a crucial and pretty life-changing decision for us. It was our saviour during the C times. We have written so many songs, rehearsed in there loads, recorded many other friends' projects and basically lived there during lockdown.
In terms of what it's been like developing as artistes in Devon, we've largely been left to our own devices, which is the beauty of living in the middle of nowhere in the countryside. In general, there's loads of inspiring people in nearby Totnes who share the same kind of outlook on life as us. We have a bit of a Totnes sub-culture and there's loads of ace alternative businesses based out here. We have a fruitful micro music scene with sound engineers, producers and musicians collaborating all the time. When you say it like that, it is pretty ideal really!
Can you tell me a bit about the creative process for the album? How did it all come together and how long did it take?
It was slightly fragmented in some ways. Building the studio and building the tracks seemed to run in parallel over about two or three years. Almost out of the blue we realised we'd made quite a lot of music, but in a very gradual way. It starts with Matt. He can write several ideas in a day, and of those we will develop maybe one or two. I think Matt and I work quite intuitively together – he shows me something, and I know almost instantly if I'm going to want to pursue it. He might have a very clear idea of what drums he wants and he might compose the bass line, or he might leave that for me and Aubrey to play around with. It makes sense to leave tracks alone for a few weeks or months sometimes and come back to them with totally fresh ears.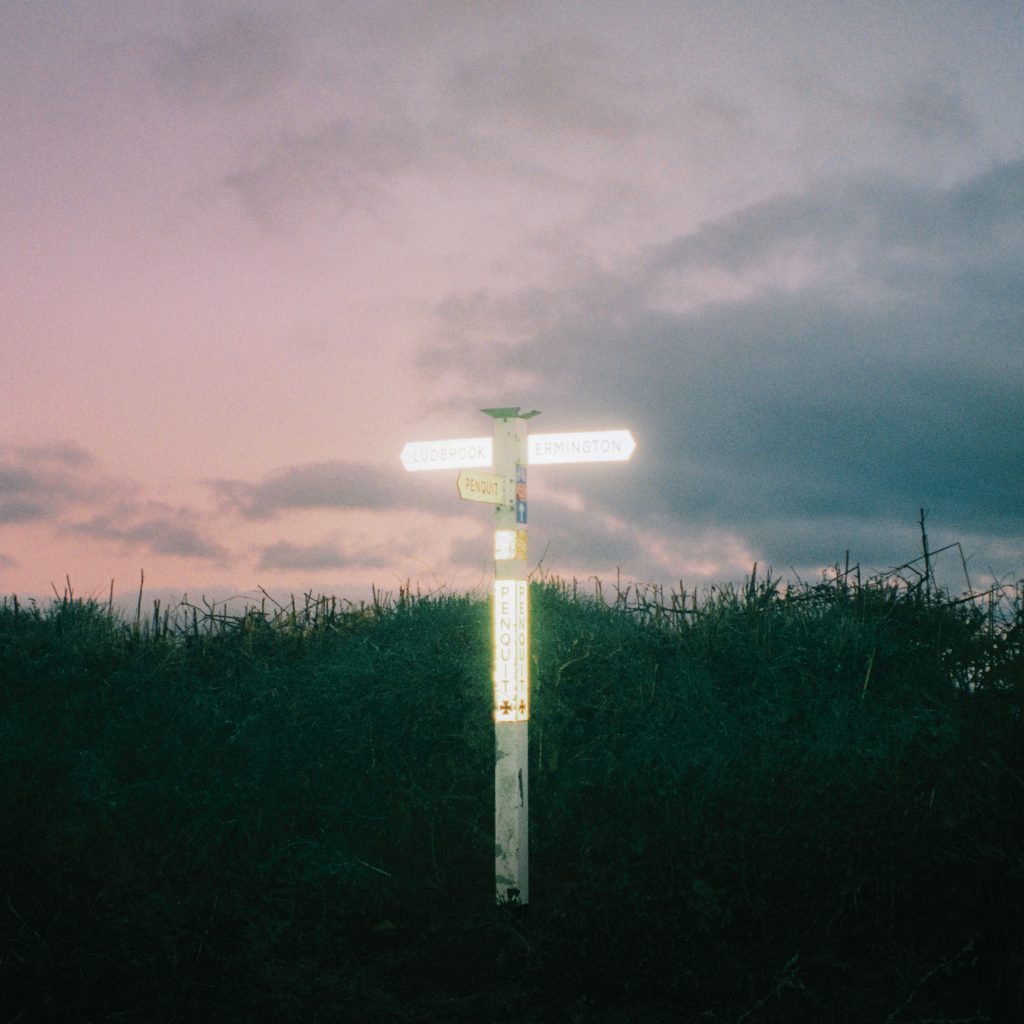 It was after a couple of years of working this way that we realised we had at least an album's worth of material. We then enlisted the help of Dean Honer (who has previously worked with The Moonlandingz, Róisín Murphy, International Teachers of Pop and more…). I had met him several years ago and played music with him when I was living in Sheffield where he's based. Dean offered to do a test mix of one of the tracks for us after we'd realised we couldn't take them any further, and we immediately loved everything about it. The track 'Under Northern Sky' was the first mix we got back from Dean. He ended up mix and mastering the whole album. It was a dream; each time I saw a new mix land in my inbox it was like opening a birthday present.
Sonically speaking, the album is very heavily influenced by the likes of The Cocteau Twins and it also reminds me a lot of My Bloody Valentine and several other shoegaze bands from the 80's and 90's. Was this particular sound something you'd always wanted to achieve or had you dabbled in other genres previously?
Ooh thanks! We love both MBV and Cocteau Twins. Matt's dad was really into The Cocteau Twins when Matt was growing up so that was definitely one of the records getting played a lot in his household. I don't think we knowingly set out to achieve a sound but I think maybe it's an amalgam of all our influences, backgrounds and tastes. Matt has worked in a record shop for most of his adult life so he's constantly exposed to new music as it comes through the shop. I grew up in Sheffield so perhaps had a different musical vista compared to Matt and Aubrey here in the Southwest of England. We did kind of knowingly set out to make music that we would love playing live – we wanted Pale Blue Eyes to be a vehicle for fun times, and we hope that translates for other people too!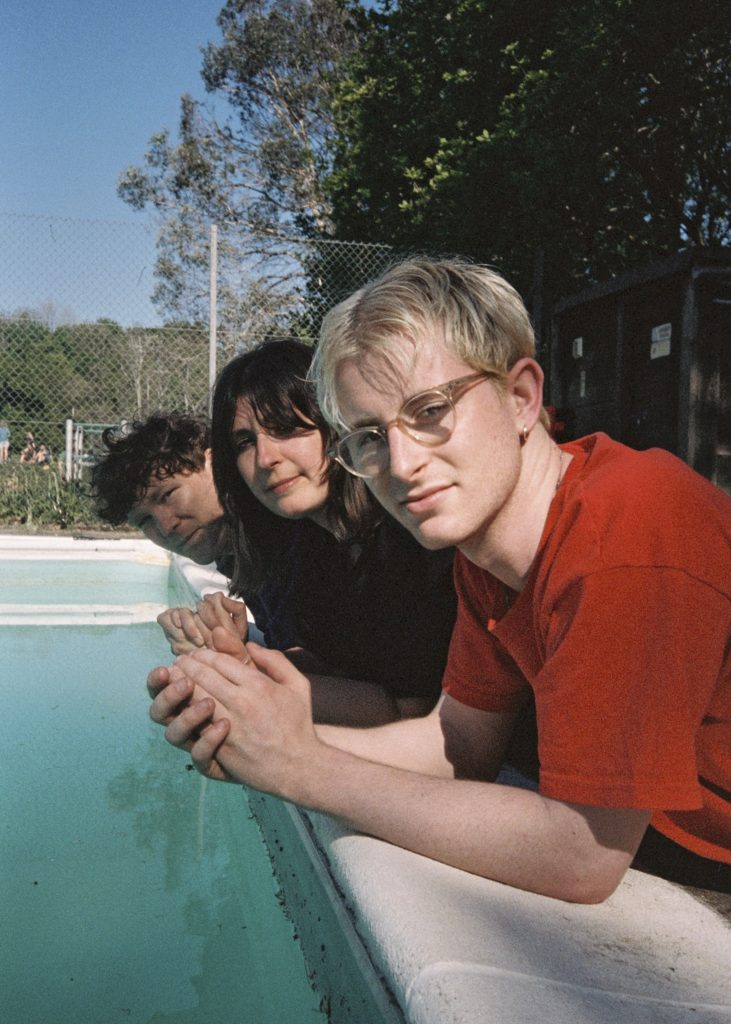 You're very committed to your local community back in Totnes, from your participation in the Atmos Project to your unwavering support toward the plans for sustainable community development in the local area. Is this something you would like to see other artists doing in their own hometowns and do you have any hopes of the music industry becoming more sustainable in the next few years?
There are lots of great things going on in our local community. We're very supportive, and love to be involved where we can, and also feel incredibly supported by our local community, which we are lucky to have. Communities are what make a place. The environmental crisis is a huge (scary) thing. Hopefully more and more people can play their part in making steps toward more sustainable practices, in each and every way they possibly can.
Lastly, you supported Sea Power at the end of last year and have your own run of tour dates coming up in October of this year. Do you have any weird pre show rituals or things you like to do before taking to the stage?
We did support Sea Power, which was an honour, an eye-opener and really, really fun. They are an incredible live rock band, they have an amazing fan base, and we met a lot of friends through those gigs. We now have a short run of headline dates in September (Totnes/Manchester/London/Bristol) and then we're opening for Public Service Broadcasting on their UK tour in October.
To be quite honest we don't feel like we've been doing it long enough to have developed any serious ritualistic pre-show behaviours, other than maybe finding a nearby pub to watch some football in. I think Aubrey likes to splash his face with water and do a couple of press-ups to get himself in the zone… otherwise not really. 
Souvenirs is out now via Full Time Hobby. Be sure to pick up a copy directly from the band.