Picture this: you're driving down a country road, windows down, your partner or best friend by your side. You cruise by deep green pine trees reaching up towards a serene blue sky without a cloud to be found. You don't know the last time you've felt this calm. That's exactly what listening to Tom Barrett 's new album, You Are and You've Always Been, feels like.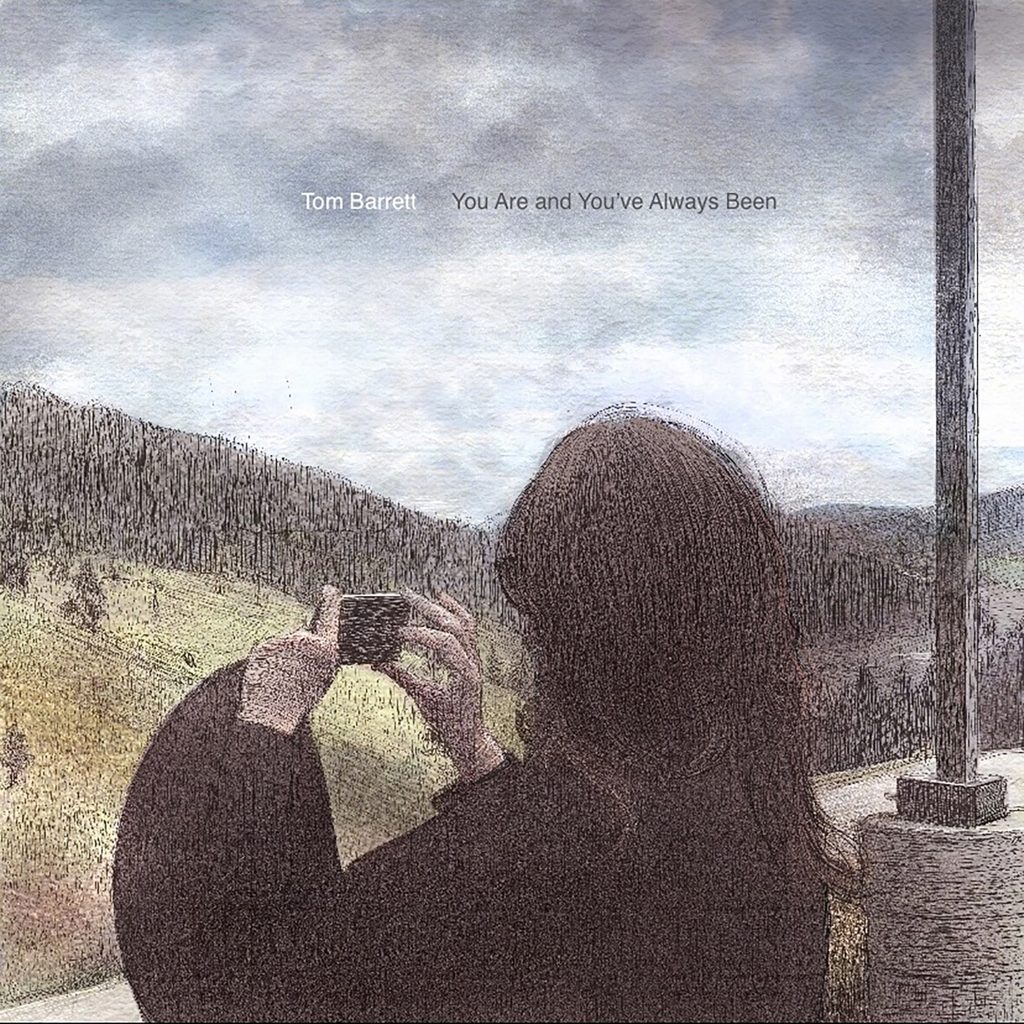 It takes grace and confidence in your musical strength to pull off simple composition, guitar-based songs tinted with some piano and light percussion, but Barrett seems to do it with ease. Each song doesn't have any more than it needs to; he lets each instrument and each lyric speak for itself. You may find this repetitive, as many of the songs almost reach the 5-minute mark and hold a similar composition, but you also may find it calming – it's all about preference.
Regardless of your instrumental inclination, you'll find that Barrett is not afraid to be vulnerable in any of his music. His first album, 051480, released in May of 2020, is a testament to the hurricane of emotions and struggles that accompany a serious, scary case of Covid. In this album, his third, he continues to bear his soul with carefully crafted lyrics that breathe authenticity. It feels strongly like a love story, with lines across the ten songs like 'You are and you've always been my love' (off of the title track) and 'I would cross a concrete sea if it brings me to you' (off of 'Cross a Concrete Sea'). Even the two short instrumental interludes, '2: 23: 22' and 'You Are,' don't interrupt this feeling as they're filled with emotion-evoking tones. It all feels quite lovely.
The album doesn't throw itself at you and Barrett's not looking to create earworms galore, but I think that might make the whole thing even better. It's true to itself and is going to attract an audience that truly digs it for its worth. If you're on the fence, I recommend giving it a shot – if you close your eyes I bet you'll feel the breeze coming through the car windows, bringing you some peace.
Haiku Review:
Soft, calm, and mellow
Barrett is a chill fellow
Listen and breathe deep