After a time recuperating and resetting himself, Tony Njoku is ready to return to the stage with a new record, live band (unprecedented for him) and a newfound calm. Here, he candidly talks sobriety, his process and performing live.
If you listen to Tony Njoku, you will remember his voice; there's no way around that, especially as it's the only constant in a canon of work that is equal parts expressive and strange. A textural obsessive, Tony has toyed with his vocals throughout his career. Deploying, rupturing, and smothering them with synthesised sounds to reflect his ideas and condition at a particular moment in time.
Since discovering his third album, Your Psyche's Rainbow Panorama by way of his Justine EP in 2020, I pondered what kind of person would design and manufacture such intense works on their own and what they would expect their audience to take away from them. It was pleasing to see that Tony is just an amiable grafter, still willing to talk to me across Zoom despite wrestling with COVID. We quickly get into his new release, Our New Bloom, which sees Tony incorporating live instrumentation and more recognisable structures.
"I think with Your Psyche's Rainbow Panorama, a lot of those songs started off in very different places from where they ended up," he explains. "[Our New Bloom] is a bit more straightforward, which is nice. It was a much more methodical process: 'I know I want this guitar part. I know I want these strings.' I didn't have these things in my studio, so I had to reference things electronically and then give them to the other musicians I worked with."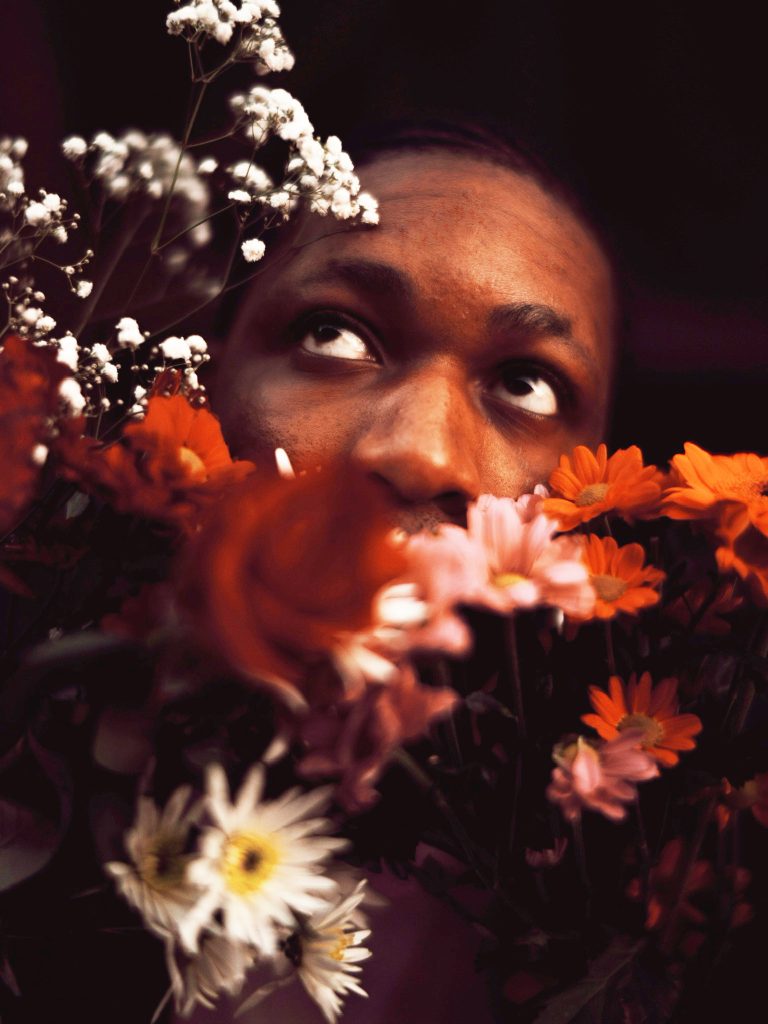 Despite this unusual approach, things have come together seamlessly on the singles released so far. 'Rhododendrons' features the airiest vocals I've heard from Tony, his voice more akin to a flute or even a piccolo. Joined by strings and an overdriven guitar, the song steps gentle and slow, building and then finishing with a nice guitar breakdown and a small brandishing of synth, as the beat switches to a shuffle. It's a genuinely interesting mix, not far off from James Blake when he goes more organic.
Having explored many routes of different sonic regions, following a clearer, more recognisable path (to his audience and new listeners alike) was a timely decision.
"I'd done the sort of electronic, shooting-in-the-dark experimental thing for a while and I probably will go back to it. I just felt like I wanted to write more songs."
This direction represents a much deeper change for Tony as he has just marked one year of sobriety.
"This whole period of being sober is when I wrote this new record, so I think a lot of that reflects in it. It's a lot more still; it's calmer, warmer and more hopeful."
Calmer and sweeter overall, but it's still selectively imbued with that intensity that first raised my eyebrows to Tony's work. An album highlight 'Lotus' (which features Anna B. Savage) is a field of remote textures. Warbles, buzzes, bubbling and pitch-shifted murmurs are the eerie bed as the lyrics warn, 'Don't jump too fast/stay still a little while, all this life can disappear/in the blink of an eye…' before a throaty, overdriven guitar stands tall above everything else joined by tasteful handclaps. It sounds like bravery in spite of impermanence.
"This needs to be at first a conversation with myself, this process of unearthing things," he details. "It has to be therapeutic, genuinely how I am and how I feel. Then, we can think about and see how we might present it to other people."
Creating by this principle however, makes permanent feelings and places that have since passed. It's an unflinching commitment he makes to himself but emanates from who he is rather than it being a rule he's imposed upon himself. As he reflects on his last two releases, he's now fully able to contextualise them as part of his progress.
"That period, those EPs that came out — Justine and the KILLTONY one — were sort of spawned from a very negative place. In a way they still feel cathartic, but also in a way it's very like: cringe."
But all these pieces still contribute to another yet unformed whole: "I feel like these other bits have all been interim exercises whilst conjuring up material for another album."
I just felt like I wanted to write more songs…"
Since then, Tony's become less restrained on how to find ideas. Dealing with a bout of writer's block, he can find himself just generating spontaneous nonsense. In erasing the limits of what he allows himself to write, he's sometimes able to find overlaps in the unrelated, or maybe find his subconscious appearing through the pen.
"That's been very liberating actually, because then you can come back to it," he admits. "Often times you find jewels within the nonsense."
But despite the process being so self-sufficient, the audience remains forefront in his mind. Ultimately, it's about the reaction.
"I think more and more now of the work I do having an audience. I really am interested in people's responses; I like entering seasons creatively, like there's an overarching theme and moods and emotions. I utilise those things to present a clear or strong message to the audience."
With multiple shows scheduled for September and October this year, from Cornwall to Margate, Tony is ready for audience interaction. After demoing the new songs at Latitude Festival, he is especially looking forward to playing with his new four-piece band this autumn. He's amongst people who, like him, are multifariously skilled.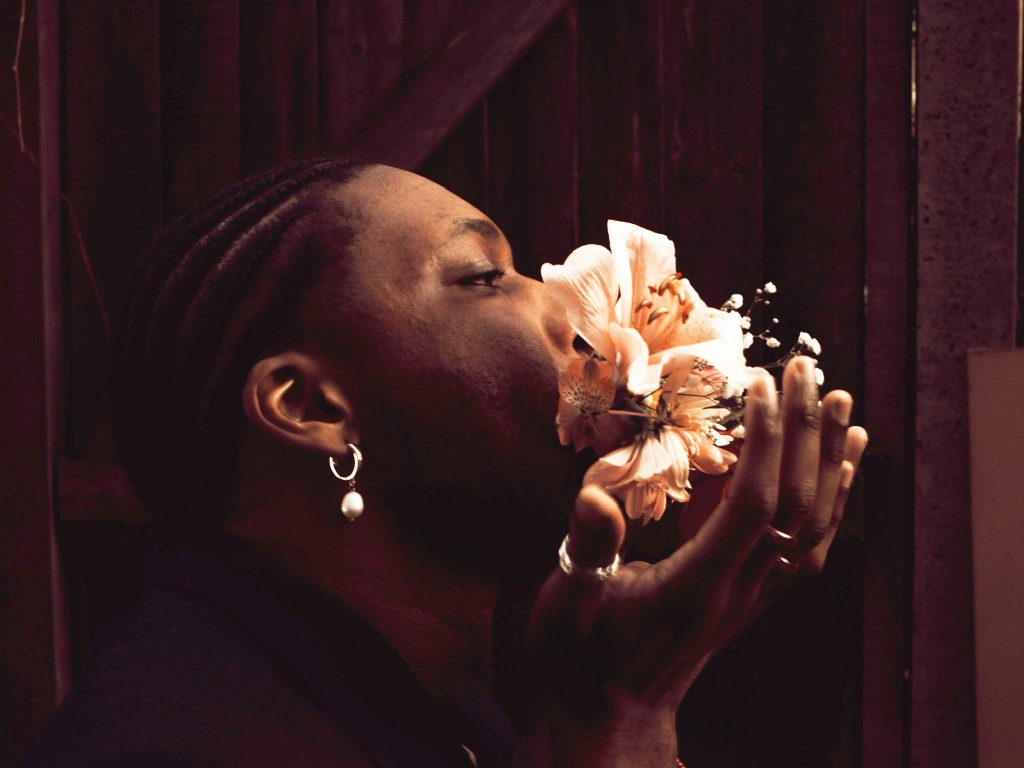 "It's a four-piece, but everyone's doing like four or five things," Tony enthuses. "It's very lively and fun. It just sounds exciting, you know, and it's great to have friends doing it with me as well.
"[Performing is] the most present experience. It's the most visceral part of doing the artwork as a musician, playing live in front of people," he continues. "When people are with you, it fulfils the final part of why you do art and want to share it. Those intimate moments where it's very dim and nobody's paying mind of how they look. They're paying mind to how they feel but it's not like they care about what the next person thinks of them, nor are you. You feel that in the room."
This seems like the logical ending of another season for Tony Njoku – a free-associative environment where both artist and audience can surrender themselves. Tony fittingly opines, "I really like the noise to just be happening around me – people getting into their own worlds, but listening to each other."
Tony's live dates can be found on his Bandcamp page and Our New Bloom releases October 07th 2022 on all major streaming platforms.