Dressed in a classic Nashville 'Fanny's House of Music' shirt and framed by a 'WILCO Will Love You, Baby' sign plus a Harley Davidson wine cooler poster, KJ Ward is pretty much exactly what you'd expect out of a band of rising rockstars from Utah. 
That band is The Backseat Lovers, whose cult following received a major boost when their song 'Kilby Girl' went viral on TikTok earlier this year. However, they are nowhere near a one-hit-wonder, made clear to everyone as the anticipation grows for their upcoming album, Waiting To Spill, out this Friday, October 28th. Before tackling the future, though, we take it back in time to when the band first met and even before, when KJ first began pursuing music.
"I had a lot of friends in junior high that played music and I got curious," he remembers. "I always had a guitar sitting in my room. I got invited to an open mic and watched one of my friends play a Bob Dylan cover which made me think 'Wow, this is really cool, I wanna give this a shot!' From there, I picked up the guitar seriously."
Fast forward a few years to high school and the current four bandmates – vocalist Joshua Swanson, guitarist Jonas Harmon, drummer Juice Welch, plus KJ himself on bass – were all playing separate roles throughout the Utah music scene, both onstage as musicians and offstage as frequent audience members. KJ recalls hopping between local venues, playing in various bands, yet aware of the other musicians around him.
"We were all pretty involved in the music scene; Salt Lake was the middle ground for us because we all grew up in and around there. Salt Lake and Provo were the two scenes we hopped between and we all kept running into each other. We met for the first time at Kilby Court," – yes, home of the Kilby Girl character – "another local venue in Salt Lake City. We became friends after that. Probably five months later I joined the band and started playing bass for them."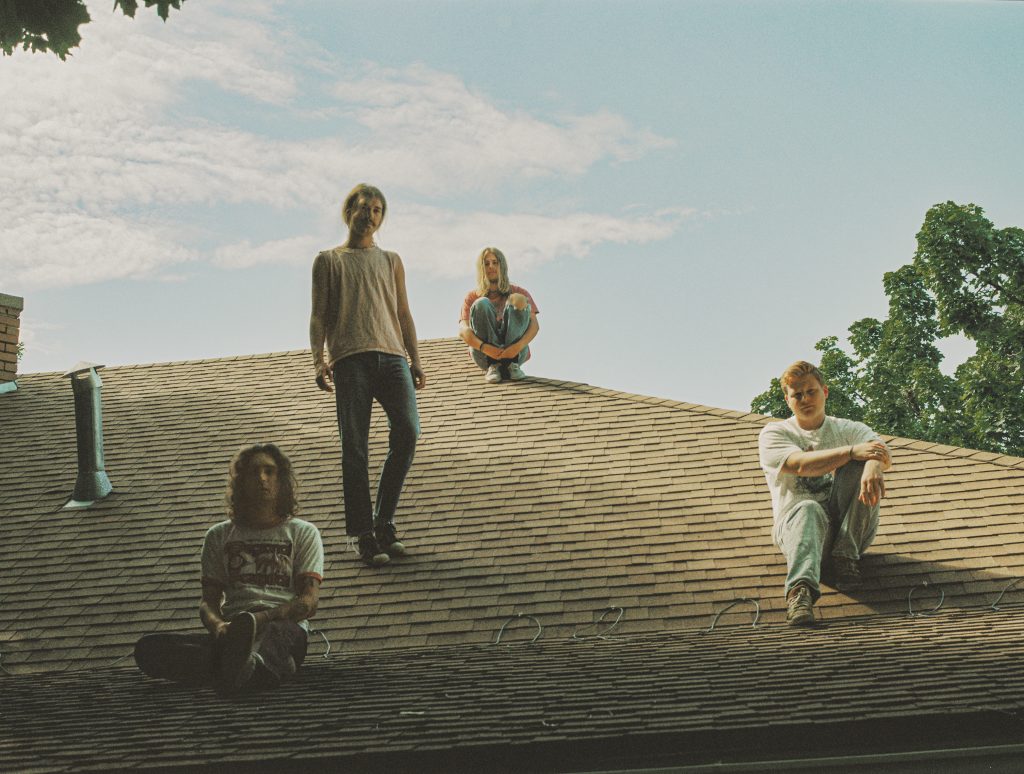 He grins as he names some of the bands they used to see together – Cage the Elephant was it for them – the genuine love for his former rookie years coming straight out of the screen. Maybe this infatuation with local music, plus mixing contemporary and classic rock, is why The Backseat Lovers' music feels different than what we're getting out of other artists their age – more raw emotion than a Top 40 song, yet their melodies still spin records in your head for days.
Their standout status could also come from the way it seems as if these four were meant for an earlier decade. While the rest of us Gen-Z'ers were spending our free hours on the various social platforms that were our sources of community, they spent this time writing, listening, and scheming to get to any concert they could get tickets for, making that their community. 
"Looking back on it, we were all in high school, barely starting to play in bands and get involved in the scene. We were just old enough to drive ourselves to venues and go hang out with our friends and start recording music. The scene really helped shape that and bring us all together."
They recorded their first EP, Elevator Days, right before high school graduation for some of the members, and soon came their debut album, While We Were Friends. Recording when you have no money, though, produces a bit of a unique environment for assembling a record.
"During that time we would play a gig, make just enough money from selling t-shirts to go in and pay for a day or two in the studio. Whatever songs we had we would just record those. It was writing songs and just throwing them together. Really, it's a beautiful thing to have in a band, just that spontaneous throwing whatever you have into an album. Sometimes it only happens once in your career."
This time around, they're signed to Mick Music – home to The 502s, Ray LaMontagne, and Brett Dennen among others – but they aren't letting that stop them from creating a process bolstered by authenticity.
"We definitely leaned into the more experimental side on [this] album," KJ says. "Just trying to capture the raw moment of what's happening in the studio – that's really important to us."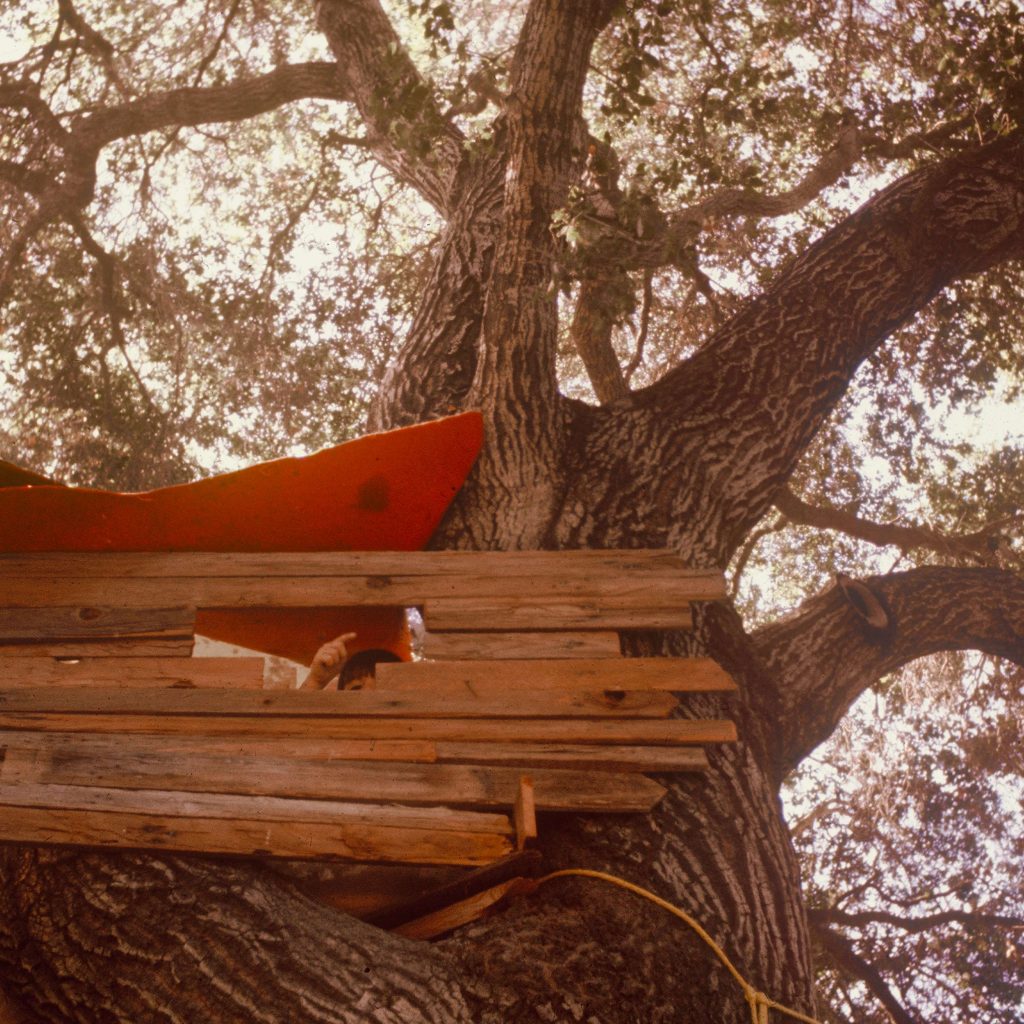 Some Instagram posts about Waiting to Spill had described that 'raw moment' as capturing the transition into adulthood, but what does that mean for several 21 and 22-year-olds? I press KJ a little further about that idea, skeptical on how much their transition from adolescence to rising fame is going to be relatable to other typical 20-somethings who are transitioning from dorm rooms to 9-5s. As it turns out, they aren't so different after all.
"The base emotion around this album is that transition. We were all in that phase where we were leaving our parents' homes, moving out, immersing ourselves into that life. Sometimes that can be an overwhelming thing, especially because none of us really went to college. It was straight into real life, getting jobs, paying rent. Music was that bonding element in that transition for us."
He expands on the feelings that came alongside getting these emotions out, saying "We started working on this record, not really with the intention of it being about something, it was just the things we were experiencing. Once we got further along in the process we realized what this album was about and what it meant to us."
Ultimately, KJ says they're energized by the idea of getting back on the road and sharing those songs with their fans. They've opted to forgo the idea of your normal "pack all the hits in" shows right upon the release, instead planning to play the full album start to finish in seven different cities across the United States before going overseas for their European and U.K. legs of the tour. Wondering how that went over with fans? The U.K. and European tickets aren't out at the time of this writing, but every single American show sold out within a week.
"We're really excited. It's weird because when we released our first album [in 2019], that feels like forever ago. We've grown up so much and it's an interesting time in our lives where it feels like we're changing and evolving. It's really exciting to release music that feels fresh, that feels like us in this moment."
Change and evolve they may, but we're ready to follow them wherever that leads – even if we're riding in the backseat. We know it'll be well worth it.
Waiting to Spill is out on all major streaming platforms (et al) tomorrow. You can pre-save / pre-order this lovely record right here.