The 1975 have been a defining band for me throughout my youth, and their rollercoaster of experimental releases since 2012 seems to have culminated in a record that harkens back to their roots. It may be one of their best yet.
Being Funny In A Foreign Language lives up to how controversial frontman Matty Healy described the album in his interview with Apple Music's Zane Lowe – ''earnest''. The record is a massive, cohesive step up from 2020's Notes On A Conditional Form, which took musical interludes and experimental production to another, slightly dull, level. With BFIAFL playing to the band's strengths with the inclusion of classic strings, pianos, guitars, and saxophones, they are back with proper music – not just sounds.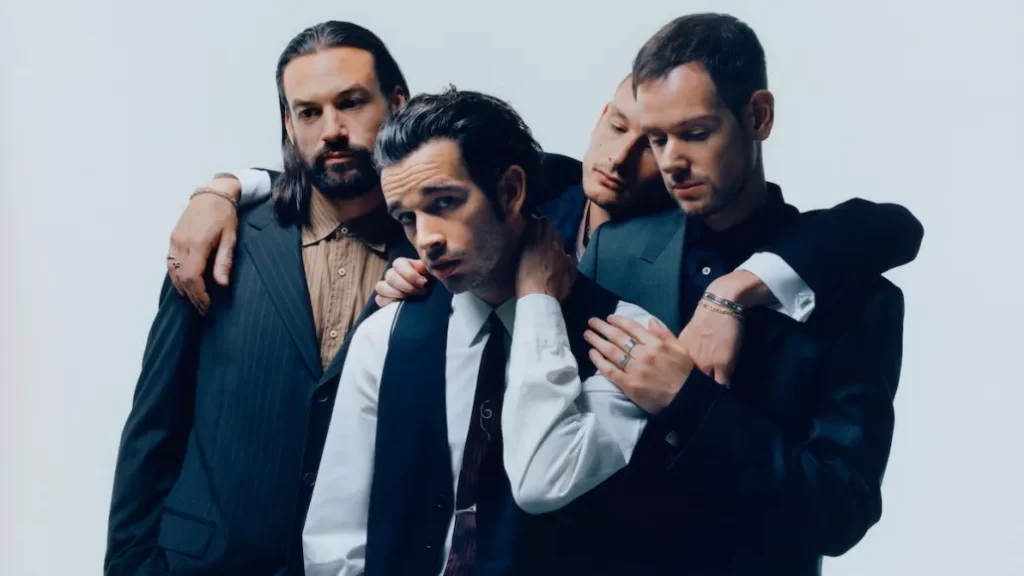 A sonic shift after the end of the self-proclaimed 'Music For Cars' era is evident in the opener, 'The 1975'. This track, with the same lyrics but different production, has been included on every one of the band's albums, however their 2022 release brought a fresh take on it, with pessimist postmodern lyricism, and a piano backing that crescendos into a one-minute-long electric guitar led outro.
Admittedly, a lot of the lyrics are quite 'filler' and cliché, for example, 'I like socks and sandals / She's into scented candles…' in 'When We Are Together'. But whilst staying true to the socially 'woke' ambiguity often associated with the band, this record, perhaps due to Healy's recent heartbreak, gets to the point of love very bluntly.
'Oh Caroline' declares 'I've tried to find another name a thousand times / But the only one that rhymes is oh Caroline…'' 'Human Too' is equally honest in admitting 'I'm sorry that I'm someone that I wish I could change…' whereas 'I'm In Love With You' and 'All I Need To Hear' couldn't be more explicit in their love song form. To see this from a band that thrives on lyrical vagueness is quite refreshing.
Of course, the entire album isn't a love-note. The frontman's quick-witted humour in highlight track 'Wintering' is appreciated, as he describes what may be a relatable, typical family Christmas with 'I just came for the stuffing, not to argue…' as well as references to his mother's age. Whilst the lyricism may be dubbed as random, it humanises the successful band to an extent.
But a special mention has to be given to standout track 'About You', which brought a wave of nostalgia to me being deemed as a part two to 2013's 'Robbers', and has been on repeat since the album's release. Carly Holt, wife of guitarist Adam Hann, lent her stunning higher pitched vocals to the track, which shine on her verse, and also when harmonised with Healey. Perhaps if this would have been the album closer, it would have been a more fitting end to an excellent record. Nevertheless the 1975 are back – at their very best.
Haiku Review:
Back at their strongest
Nostalgia is hard to miss
Odd lyrics aside
The 1975's new record is out everywhere now. Obviously. We're sure you've heard about it by now. So… what are your thoughts?