Turnover has returned to the scene, bringing '70s funk into the 2000s – grab your dancing shoes and let's get into it. 
Filled with keyboard, horns, synth-soaked guitars, and vocals carrying an electronic edge, the band is solidifying the indie-funk style we've heard on their previous two albums, 2017's Good Nature and 2019's Altogether. However, the story behind their latest is just as interesting as the music itself.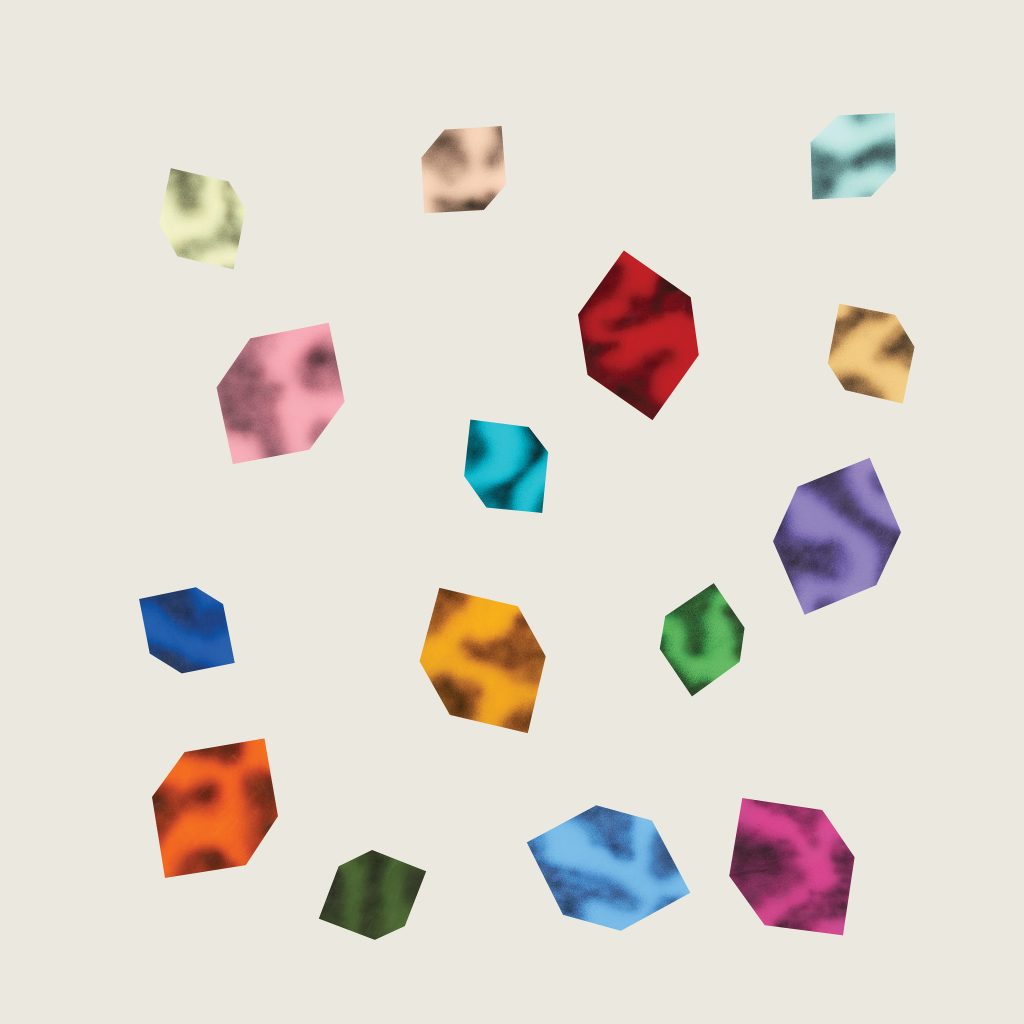 Like many albums coming out this year, Myself in the Way was born in the beginning of the pandemic. Rather than giving in to the bummers of quarantine however, lead singer and songwriting contributor Austin Getz focused on what the pandemic gave him (and I sincerely thank him for doing so in a manner devoid of corniness).
The idea of not putting oneself in the way of love comes directly from Getz's experiences during this time, which included getting engaged to his long-time partner. He has also reported being able to meditate at a local Zen Buddhist dojo in California, explore the hills of Sonoma County and take classes on Spanish and arboriculture, all of which challenged and inspired him in a natural way. There's no better example of this than the track 'Mountains Made of Clouds' which features lyrics like 'Living in the memories even now/After all my wondering/Why's the sunrise or a blue jay when it sings...' 
In fact, the entire band challenged themselves in ways that elevated the album, from bass player Dan Dempsey focusing on his art, resulting in the creation of the album cover, to guitarist Nick Rayfield making songwriting contributions for the first time with the band, and finally to drummer Casey Getz –Austin's brother– developing a new style after jam sessions with longtime friends, only made possible by the touring pause.
While similar in style to Altogether, Myself in the Way features the band at their strongest since their shift away from more shoegazey tendencies on their 2015 acclaimed record Peripheral Vision. Although I prefer that album to this one, the band seems happy in these new shoes and who can object to that? Getz's vocals come across confidently, adding to the charismatic tone of the entire album. Part of that charisma also comes from the cohesiveness the group has mastered this time around. It's a record you should listen to a few times through to experience the intricacies woven into each song – the experimentalism the band is becoming known for is especially well done here with no one feature overshadowing the others. Grab your friends and hit the floor because you'll be dancing to this album for weeks to come.
Haiku Review:
New tracks, retro sound
Disco ball not required
But recommended
Turnover's new record is out tomorrow, 4th November via Run For Cover Records. Pick yourself up a physical copy on the band's Bandcamp page.