In the video for 'Spinal Tap', a single from SAP, Okay Kaya visualises a dream. Created in collaboration with American visual artist Austin Lee, the video is spacey and surreal, depicting claymation creatures moving in and out of focus before moody blue and bright yellow tones. 'This is what dreaming is supposed to do…' Kaya sings, as sculptures of horses and talking rocks float through the scene. 
The video is a precursor for SAP as a whole: conceptually, the album is a container for Okay Kaya's experience investigating consciousness, thoughts, dreams, and the various perceptions of her person that form her sense of self.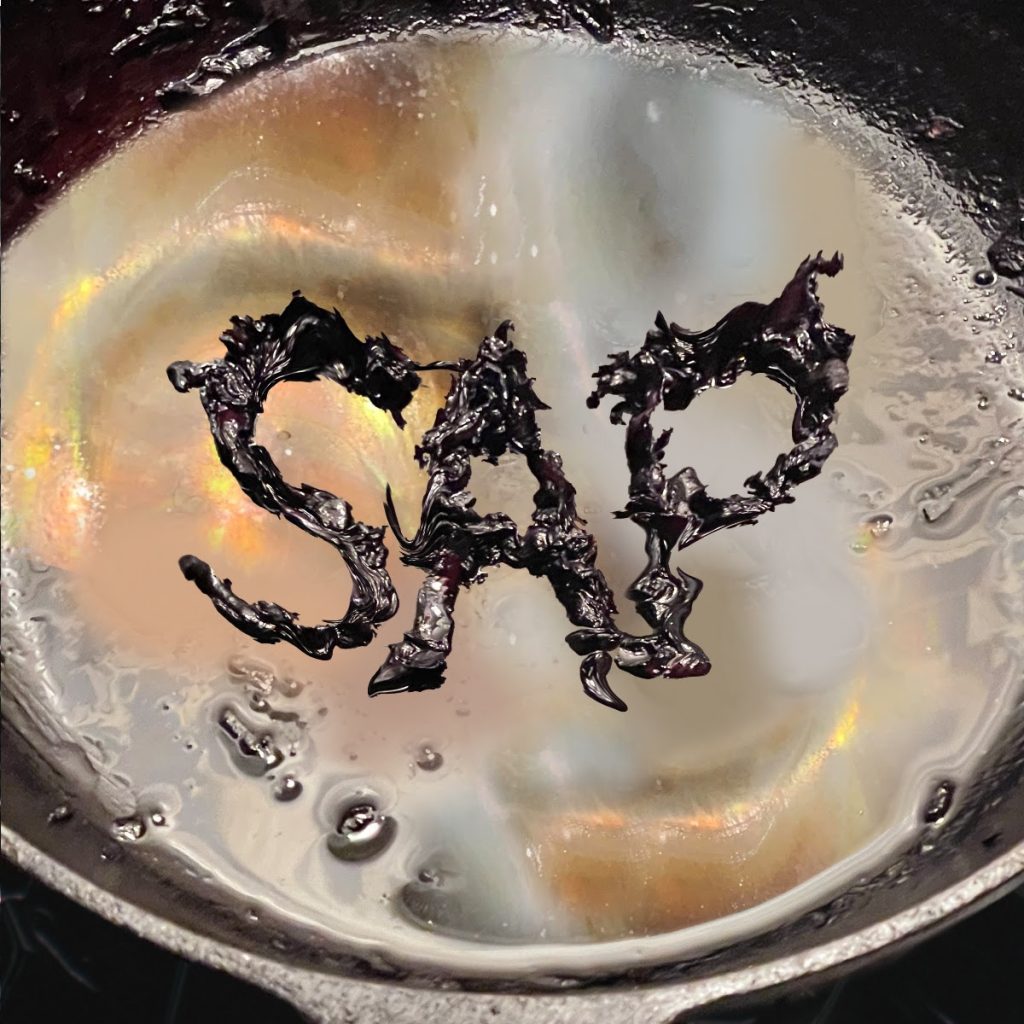 Structurally, SAP is built with the intent to represent a complicated and muddy human psychology. The album spills out before you, its rhythm and pace moving in divergent directions, rather than laying out a path for you to follow naturally. Different voices slip in like liquids mixing in a glass.
The album is frequently haunting and gorgeous. Okay Kaya's soft vocals sound mystical, swimming delicately over sparse synthesisers and guitars. It's not an instant listen by any means, but SAP works well because it creates a sleepy soundscape full of moving and vanishing parts, elements that you want to grab at and hold on tight to. On 'In Regards to Your Tweet', gentle instrumentation slowly fades away and a distant, synthetic jazz sound begins to take centre stage. The latter part of the song conjures what feels like a hazy memory, and you find yourself wanting to investigate it: does it sound like a scene from a film I saw? Or a pub I was once in?
These moments happen often on SAP; you repeatedly find yourself trying to follow a musical thread before it's cut short and the moment passes. The album is full of fleeting visions and passing memories like this, and as such succeeds as a well-executed representation of our daily consciousness, imitating how our thoughts, feelings, and memories pass in and out, glow and shimmer, before fading away. Admittedly, at times it can feel a little overwrought (it perhaps lasts a few tracks too long), but for the most part, Kaya's artistic investigation into how the human mind and body works pays off.
Lyrically, the album maintains Kaya's familiar captivating wit. 'Jazzercise' is an anxious and slinky tune, written with a voice akin to something like Ottessa Mosfegh's My Year of Rest and Relaxation, and on 'Jolene from Her Own Perspective', Kaya bravely retells Dolly Parton's lovelorn 1973 classic from a queer lens, spoken from Jolene's side. The fact that the song calmly rewrites a seemingly untouchable Dolly Parton hit while still managing to pay tribute to its original author is a testament to Kaya's keen writing ability.
In the end, SAP is equally interesting, disorientating, and even a little messy. What makes Okay Kaya a figure worth revisiting, though, is her frequent honesty in her music. In her attempts to lay bare her psyche, of course there'll be a little mess involved; anything else would be untrue to her artistic impetus. The album is certainly worth a visit, whether you decide to stick around in Kaya's world or not.
Haiku Review:
Spacey and pretty
Kaya knits a charming world
That captures the mind
---
SAP is out today on all major streaming platforms. But we'd always recommend picking up a copy directly from the artist, which you can do over on her Bandcamp page.