Revelations is the debut full-length record from Melbourne based artist Sir Jude on which she focuses on themes of self discovery and unpacking internalised misogyny. Across nine tracks she paints a powerful image in an effort to answer to the question, 'What does it mean to be a woman today?'.
Musically speaking, Sir Jude breaks free of the barriers often placed on pop artists to have their music sound a certain way. She makes use of AutoTune throughout the album, most notably on the title track and 'Freakshow' to add impact rather than enhance her voice. The latter consists of a relatively simple electronic backing track that gives the audience more of an opportunity to really take in the content of the lyrics over anything else.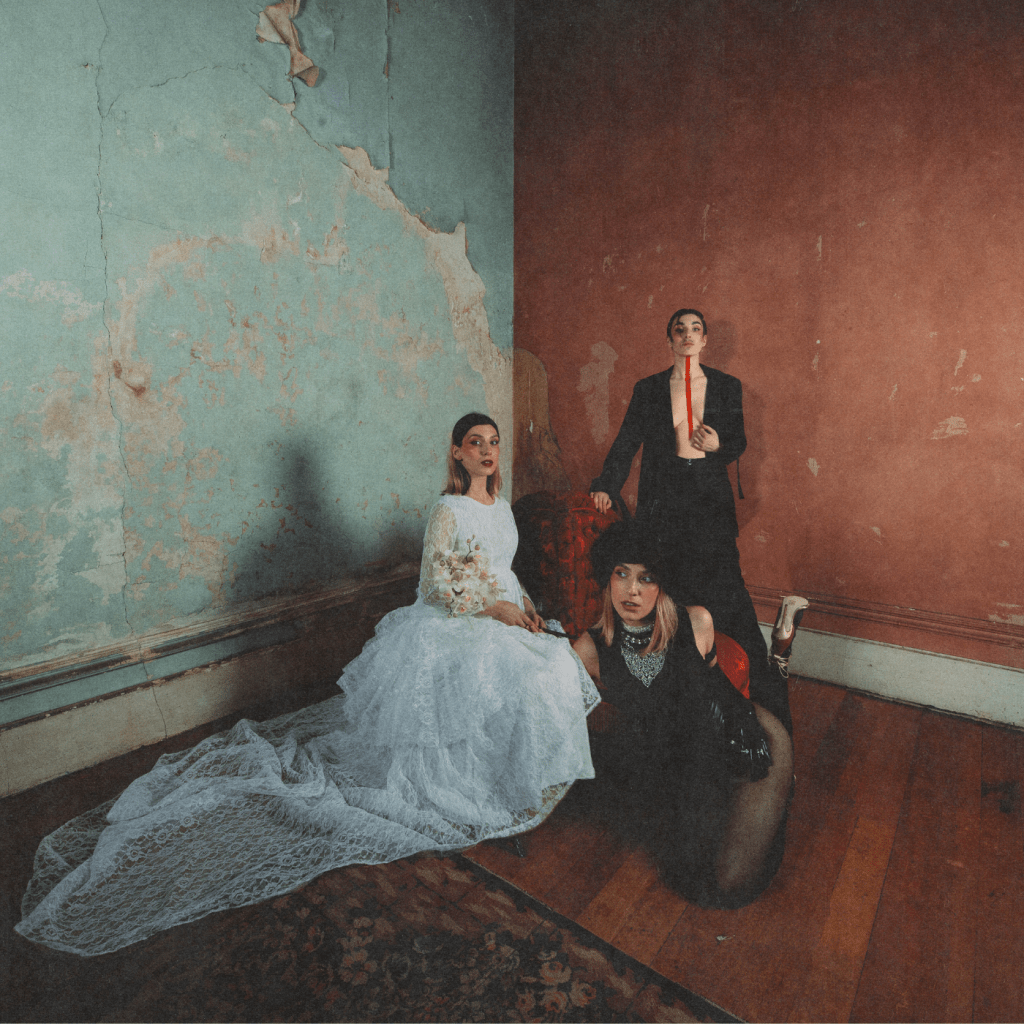 Whilst she spends most of the album showcasing just how flexible pop can be through her incorporation of electronica on tracks like 'Preach' (she worked with Maxim of The Prodigy fame to create this one), the album is not without its slightly more stripped back, vulnerable moments like 'Secret Safe'. It feels odd to call this track vulnerable considering it's about toxic masculinity but the singer presents it in a way that feels delicate – it's a nice break from the much harsher nature of previous tracks and demonstrates the singer's ability to switch between emotions.
'MAMMA' and 'A Message From Rosa' are a continuation of this vulnerability, with the former pulling on heartstrings as the singer seeks out love in its purest form. It's very special that an artist feels comfortable enough to let their audience in on such personal subject matter so early on in their career and it's a clear sign that times are changing for the better. Here, Sir Jude demonstrates that it's okay to let your guard down and feel the need to express your wants and needs because at the end of the day, we're all human beings that feel things no matter how much some may deny that fact.
'Madonna' has an air of seventies disco about it. Driven by bass, it's one of those tracks that will undoubtedly play in your head for days but it's also one that many will relate to. Here, she attempts to pull apart how Catholic guilt and misogyny have made her into the person she is today.
Penultimate track 'Twenty Four Seven' is a continuation of the theme of love that is woven throughout the record. It presents the idea that our views on love and heartbreak never stay stagnant, and continue to evolve as we grow with both age and experience. It's a beautiful portrayal of something that can be quite confusing to go through, and a nice reminder that nobody is alone in going through these changes.
Revelations is a bold but necessary insight into what it means to be a woman in 2022. It explores all the ups and downs through well put together pop tunes and leaves the listener wondering what Sir Jude will do next after such a powerful debut.
HAIKU REVIEW:
Through powerful pop
Sir Jude has revelations 
On being a girl
Revelations is out now and you can stream it on your platform of choice right here.