Food For Worms sees highly praised post-punk quintet Shame develop in new ways, following on from the widespread acclaim of their first two albums. It sees the band shift their focus from a brash, guitar-focused style to a deeper exploration of their sound and lyrics, changing the whole atmosphere that we've come accustomed to in their music. It also sees the usually introspective group look outwards in their music, while they slow down and look at the finer details.
Food For Worms is definitely a departure from their previous records. Songs of Praise was the work of a more typical guitar band while Drunk Tank Pink was bouncy and dynamic. 'Fingers of Steel' is an early example of this jump into piano openings and a big, broad sound with a profound chorus of 'Well, this time you feel that you've been found/ But when you look there's no one around…'.
Second single 'Six-Pack' more closely resembles the band we know but takes things a step further with glitchy, funky riffs and more abstract lyrics that are typical in the modern post-punk scene. We revisit this style towards the end of the album with the compelling 'The Fall Of Paul'.
Something that comes across on Food For Worms is that Shame are taking their time with each song, stepping away from the more frenetic energy of their earlier music. In a lot of cases, this is incredibly effective, like atmospheric, BC,NR-style 'Orchid'. Similarly, 'Yankees' really takes its time to get going, with slow-burn guitars and silences that make you sit up and take notice. 'Burning By Design' even moves into early Cure territory with its sparse opening. These moments are some of the highlights of the album, and you can't help but wish they were taken even further.
In the middle of the record, the energy starts to wane. Following on from such dynamic songs like 'Fingers of Steel' and 'Six Pack', the likes of 'Alibis' and 'Adderall' lose a lot of their punchiness. Where earlier tracks take you off the beaten path or take their time to build up an atmosphere, these songs just don't have the same ability to draw you in. But thankfully, things pick up again as we go along. The aforementioned 'The Fall Of Paul' takes things back to the experimental vibes of 'Six Pack', and 'Different Person' catches your attention with remarkable lyrics. Finally, Shame end the rather morbidly titled Food For Worms on a comforting note with 'All The People', a 6-minute, low-key but powerful close to their third album.
While there are moments where I wish the experimental sounds and slower moments were more fully developed, Food For Worms is an exciting chapter in Shame's story, promising more twists and turns to come.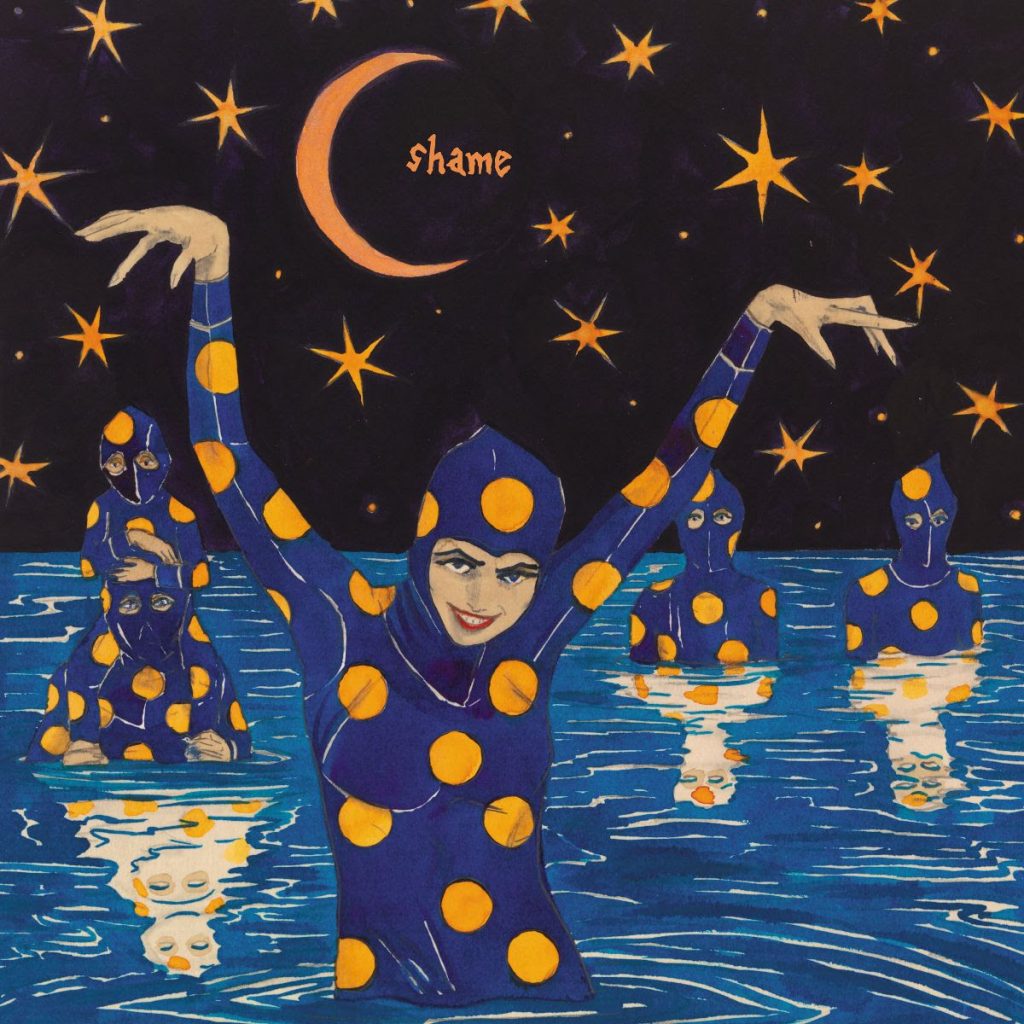 Haiku Review
Turn the volume down
Enjoy the finer details
Of Shame's new chapter