It's not every day you get to talk to one of the members of your all-time favourite band. As I prepared myself for a Zoom chat with multi-instrumentalist Dave Depper from Death Cab For Cutie, I was experiencing what I can only describe as severe imposter syndrome. "Don't embarrass yourself, don't embarrass yourself…"
When I first discovered Transatlanticism in 2003, it changed my life. Everything I knew and loved about music was suddenly transformed in front of me, as if Dumbledore himself was crafting some audio-transfixation spell. Lyrically, it tugged on every heart string. I've written about this album many times and, despite it being a pretty significant anniversary year, I don't feel I need to rehash my gushing feelings for it yet again. It's for the sake of context that I preface our chat with this piece of information. After meticulously slaving away over every word of this article in hopes of doing the most important band in my life justice, it is time to rip off the proverbial band-aid and jump into it. After all, that's what you're here to read, right?
---
In the last couple years, Death Cab has been extremely busy. Which is a weird thing to say about a time period that included a global pandemic. Ben Gibbard kept a lot of us sane by doing frequent live-streams from his house, Jason McGerr broadcast periodic chats with other talented drummers, and eventually all five members began writing a new record – Asphalt Meadows – together, from a distance.
I spoke to Dave fresh off the first leg of their extensive Asphalt Meadows tour – just this week, they've begun the next, over on our side of the pond. The multi-instrumentalist had been enjoying the last couple months at home in Portland, Oregon.
"At this time of year, I'm pretty into cross country skiing," Dave tells me. "I'm also a vinyl record guy. I've got a collection that's growing, and I buy and sell stuff on Discogs – nerdy stuff like that. I'm a pretty voracious reader, too. I've done a lot of that over the last few months."
After recommending the highlight of his at-home reading – a psychological thriller called The Magus by John Fowles, which I immediately added to my Amazon cart – we get discussing the tenth album in Death Cab's enthralling discography.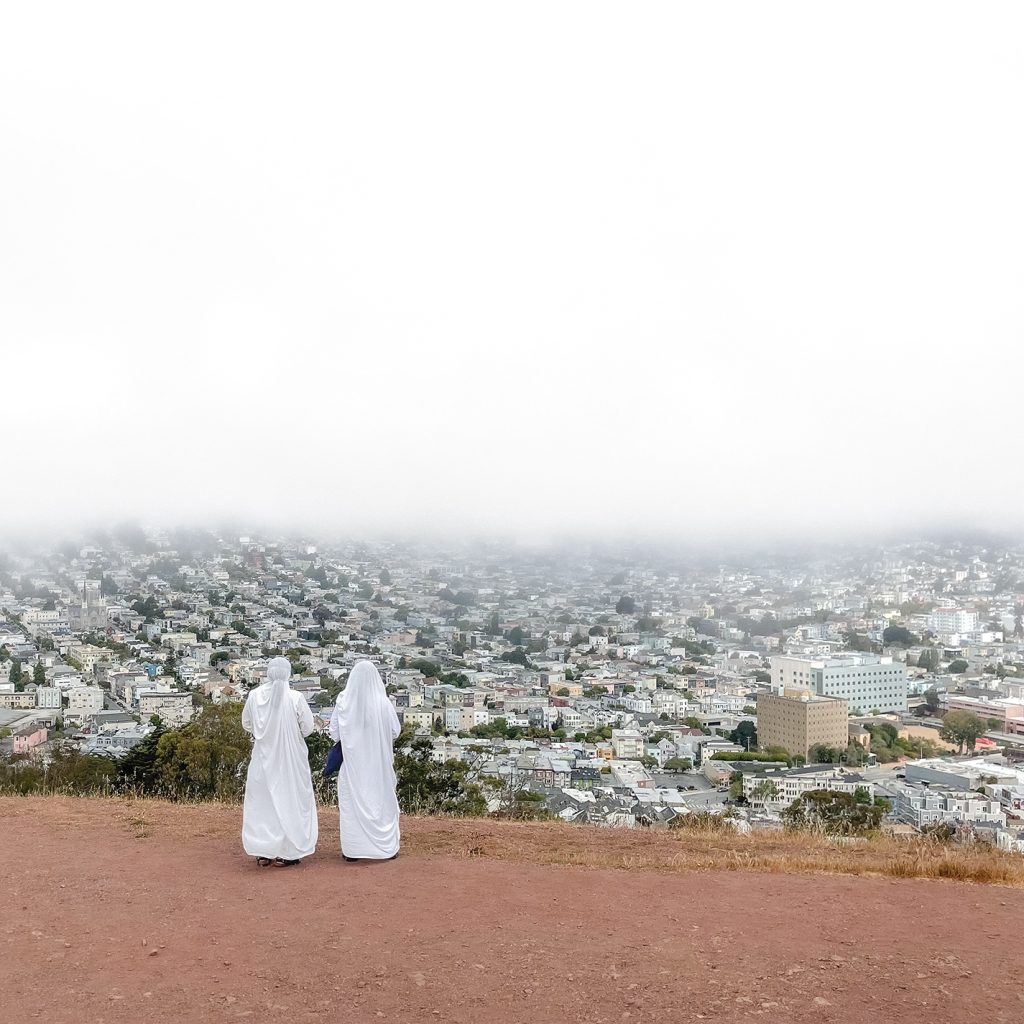 Asphalt Meadows, which debuted last Fall, is the sound of a band not only rejuvenated, but pushing the boundaries of what they are known and beloved for. Quite frankly, it is a late-career masterpiece most bands of their stature would kill for.
"We felt it while we were doing it," he beams. "The songs came together in a way that felt very earned and felt like it brought the best out of all of us. The process of writing together during the pandemic was really fresh for a band that's been together this long. I think it really injected a sense of unity and cohesion into what we were doing."
The process that he's referring to is one of the more unique, exciting approaches I've read about. In short, the five members implemented a 'round robin' style writing exercise in which they set out to write a song a week. On a Monday, the first member would put together the bones of a song, pass it to the second person on Tuesday, and so on and so on until the final song was presented to the band on Friday. The catch? No one could hear what the others had done until the end of the week.
"Each band member would have the song for a day, and you could only hear it on the day that you had it," Dave explains. "You could do anything you wanted to it. You could erase everything that was there, you could do nothing, you could just mix it, whatever. And then on Friday, everyone would be presented with this finished song. We did that for most of the pandemic. We came up with about 50 songs that way – a little more than half of [Asphalt Meadows] is those songs."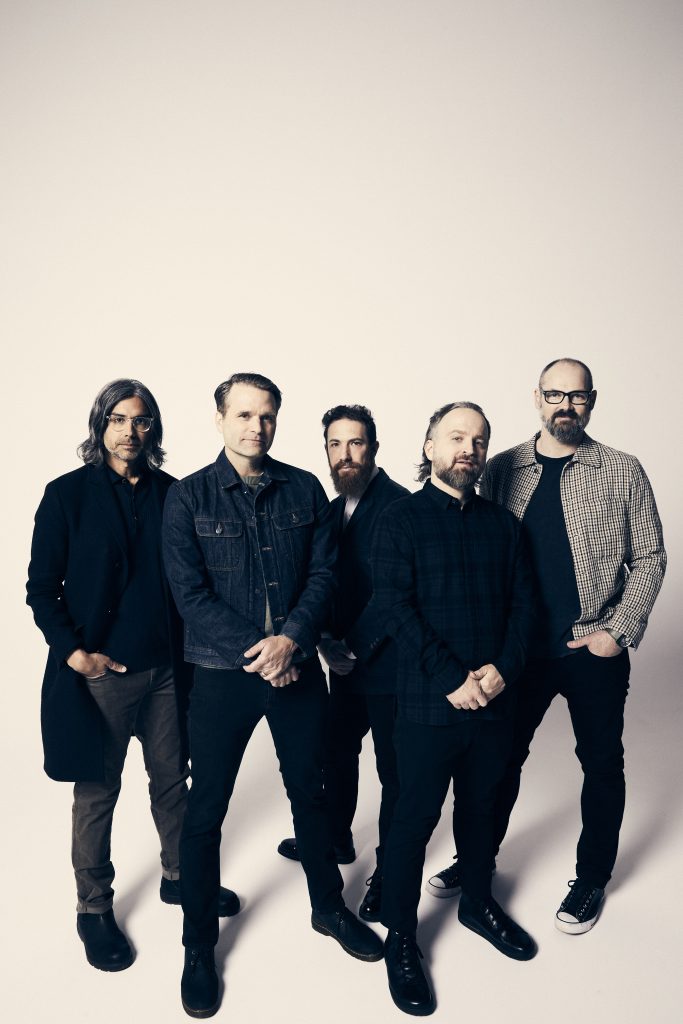 As a songwriter myself, this unusual exercise immediately intrigued me. After writing songs for so long, you fall into the same habits pretty easily, making real inspiration harder and harder to come by. For Death Cab, this was a perfect solution during a time when they couldn't be in the same room anyways; it shook things up from the status quo and brought out the best from the band's individual parts.
"For me personally, it was very fun and inspiring to have just 24 hours with this piece of music, where the immediate pressure was low," Dave tells me. "It's not like being in a studio with the clock ticking and you have to come up with the perfect part while five sets of eyes are on you. It was really nice to get up, have breakfast, and listen to this thing that Zac sent me or whatever – lay down a guitar part, go on a run, come back and listen.
"It also really upped my production arrangement skills because, depending on when you got it in the week – especially if it was towards the end of the week – you'd have contributions from three or four other people that might not quite go together yet, or might not go together in a way that you envision, so I was able to really experiment with arrangements and shaping the songs in a way that I felt served the material."
To keep things fresh, the band made sure to vary the order of hand off each week. Dave tells me it made for some fun and interesting combinations which clearly influenced some of the sounds on Asphalt Meadows.
"We made it so everyone got an equal amount of starts. Monday was always a rotation. And then the rest of the week was schedule dependent, like 'I've got a doctor's appointment on Wednesday, I can't do Wednesday this week.' The order of Mondays was sort of regular, and then the rest of the week was just like shaking up the Boggle ball. One of these days, I want to make a spreadsheet of what songs came out of what order – like, if Zac's right after me, maybe it never works! But if I go right after him, it does. I'm sure that data is there and we could use it to our advantage next time."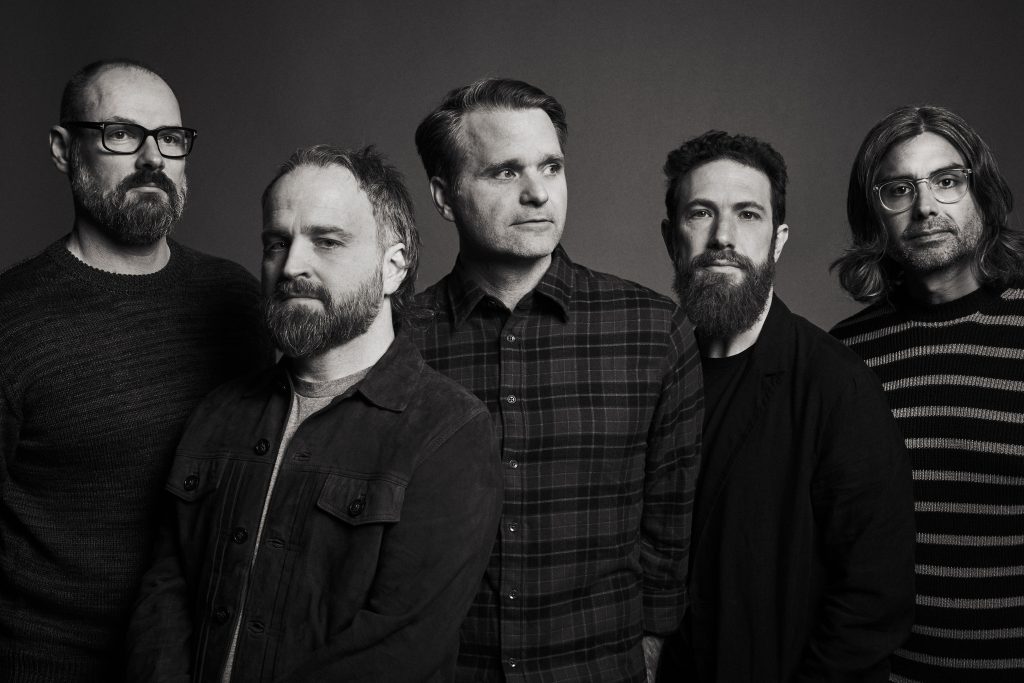 For Dave, writing these songs was an inspiring exercise that took him out of the comfort zone he lives in when crafting his own musical works, something he refers to as "self-imposed, draconian limitations". He describes it further as a specific set of rules he tends to follow so as not to veer off too far into the sunset.
"I talk about this with my partner all the time – I will never be an inventor. I could never be a CEO or have a startup, you know? But I'm extremely good at executing, being given a set of instructions and executing them. I have a computer programming background. I was very good at that. So in some ways, it's easier for me to come in after the rest of the guys have done a bit because I can identify what shape hole is remaining in the song and I can do my thing there. I think I did that all over the record. When there's less paint on the canvas, I sometimes struggle with the more open-ended creative possibilities. For the most part I'm gluing stuff together."
After spending so much of their time writing, the band finally headed to the studio with veteran producer John Congleton. Their first time working together, Dave describes it as quite the memorable experience. After gushing about his engineering/mixing chops – including an ability to mic up a drum kit and have it sound amazing within 20 minutes – he went straight to his role as a creative collaborator.
"He's not one of those producers who had a vision for this record and was going to draw the band towards that vision," Dave admits. "He's really good at identifying the germ within what we're doing, song to song, and nurturing it to its greatest potential. There weren't any songs that started off as a little acoustic ballad and ended up as a Led Zeppelin song or anything. He's able to find a thread in what we're doing but maybe not executing correctly and making it sound better than we could have ever imagined. He's super encouraging and really funny. It can be intimidating being in the studio with the clock ticking but he just always made it fun and kept it lighthearted. I would work with him again in a heartbeat and I hope we do."
Congleton's influence is especially apparent on songs like 'Pepper' and 'Wheat Like Waves' where his collaborations with bands like Tegan and Sara and Whitney really shine through, all while maintaining that classic Death Cab emotion. Then there's 'Foxglove Through the Clearcut', an atypical song for Death Cab with its spoken word verses, but an instant highlight in the track listing. The song cascades through ambient soundscapes reminiscent of bands like Explosions in the Sky who Congleton has worked with for years.
That song in particular squeezed into the band's set list without hesitation for their ongoing tour. With well over 100 songs in their discography, I'm interested to learn how the band navigates creating a set list that encapsulates all of their different eras, while still managing to appeal to fans from all walks of their career. The answer to this is shockingly scientific.
"Ben comes up with the set lists each night. He is a total data nerd and puts a lot of thought into them," Dave admits. "There's definitely songs we need to play each night or fans are going to be pretty unhappy so that knocks like eight or nine slots out of the way. For the remaining songs, Ben has a spreadsheet of every song that we've played at every show in every city. He looks back and really spends time putting together a set that reacts to what we did last time. It's pretty interesting."
The scientific set lists have made their way to this side of the Atlantic, with an extensive routing through Europe and the UK, including a stop at the O2 Apollo in Manchester on 25th March. For fear of gushing just one last time, it's a show you won't want to miss. And since I am here in New York, I will have to live vicariously. Thankfully, I've got a 650 page novel to crack open. Thanks for the memories, Dave. What a treat.