Welcome to Fair Questions, our precursor to Manchester's Fair Play Festival on 1st April. For our second featured artist, we have Naima Bock! The former member of Goat Girl has been performing solo for a while now and is ready to take on Fair Play 2023 with her unique style of indie folk. Read on below, and snag your tickets right here.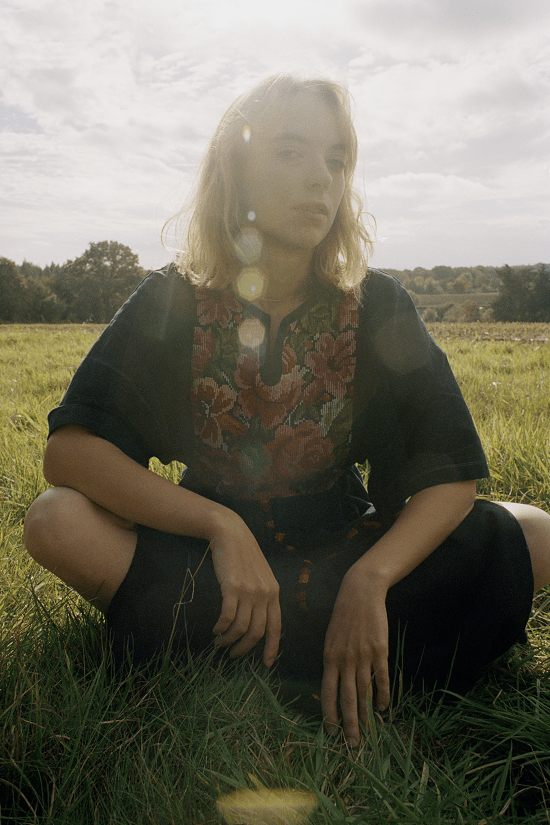 What excites you about Fair Play Fest?
It's a brilliant lineup and its in Manchester!
Do you have any other artists at the Fest you are excited to see/wish you could see?
For sure, I'm VERY excited to see GROVE – although we have the same management I've never seen them live and it looks like quite an experience. I'm also excited to see Otta, I've listened to her music for years but haven't seen her live yet also.
Has going solo been a rewarding experience?
It has! It has two sides of course, being in a group is wonderful as you have each others support but for me it also meant that I became a little lazy with my attitude to music. Going solo has meant that I have to step up creatively but its also important to remember that nobody really goes 'solo', I've consistently had a lot of support from Josh Cohen (memorials of distinction), from Joel Burton (who produced the first album) and from my band; Cassidy Hansen, Meitar Wegman, Clem Appleby and Oliver Hamilton. In that sense I haven't really been alone through anything.
What's been the highlight of your solo career so far?
I would say that out October headline tour around the UK has to be a highlight, touring with the band, with Ronan (Junior Brother) and us all being looked after by Sam Tucker (Yuppies music) was a VERY special few weeks and felt like the reason I started this in the first place; to have these kinds of experiences and connections with such loving and funny people.
Can you talk to us about the new single? The story behind it, inspirations for it?
The new single Lines was written collaboratively by myself and Joel Burton at the beginning of last year (2022). The quote that I wrote for the song, I think most accurately captures what the song is about and the feelings that it was birthed from 'Lines is about what we do to each other, some call the dance of intimacy, exchanges. What we are given, carry with us, then subsequently pass on to others- good and bad. How the recipient is often undeserving of the negative side of this reality. It's about trying to dodge blame and the loneliness of guilt. It's about the irony of impermanence and unhealthy patterns coexisting; 'nothing stays' but 'nothings changed'. The idea of change I had grown accustomed to but the reality that some things won't change until you actively work on them is something new to me, preferring to adopt a slightly lazy attitude and misunderstanding the saying 'all passes'. Sometimes it doesn't quickly enough. It's also a song about anger, and the familiarity of not knowing where to put it'. Over the course of 2022 we toured and played the song a lot as a band which meant by the time we got into the studio with Ali Chant in Bristol, we were able to play it with more consideration and emotion (as opposed to the focus being on getting it right technically).