In 2019, Malta native Shaun Farrugia dropped everything to pack his bags and jet off to London to meet with producer Sigala whom Sean worked closely with to produce his debut EP. Soon after came his signing to Polydor Records and now, four years on, 'Heaven Like Mine' is out in the world. 
Pop singers aren't usually ones to shy away from expressing their vulnerabilities within their music. Shaun is no different but his ability to keep listeners gripped in the emotion of every track right until the last few notes of closer 'Vertigo' is what sets him apart from the rest within a genre where artists producing songs of this nature can sometimes feel a tiny bit tired and overdone.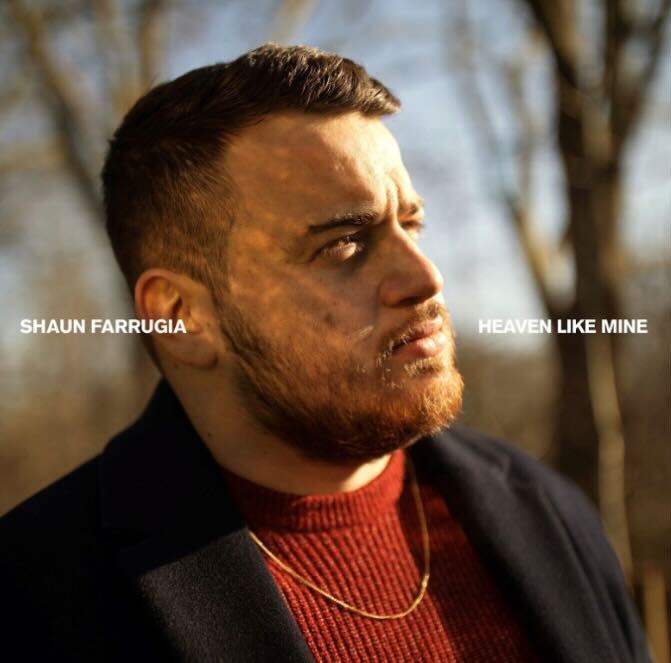 Much of the EP sees Shaun tackle with the complexities of being in a long distance relationship; 'Dear God' ruminates on the anxieties that being apart can often bring with it for many couples whilst title track 'Heaven Like Mine' is lyrically sharp and relies on folk-y sounding guitar to provide its backing track. His voice is incredibly powerful but not so much that each track on the EP loses its intimacy. 
In just over 16 minutes, Shaun creates a deep connection with his audience that usually takes artists a number of years to build up. By stripping right down to the very basics of sombre piano melodies and soft guitar, the singer shows his audience that you don't always need to add bows and frills to something in order for it to be great. He's giving modern pop music a much needed facelift whilst adopting the techniques of those that have come before him to create something incredible.
Haiku Review:
Shaun Farrugia
Strips down some pop tendencies
And soars to new heights
Stream Shaun's debut EP on Spotify or your streaming platform of choice today.