It's a Tuesday afternoon and I'm queuing in the pouring rain outside Piccadilly Records in Manchester's Northern Quarter to get into the listening party for boygenius' debut full length, suitably titled the record. The queue is so big, it stretches either side of the shop's doorway and curious members of the public ask my fellow queuers who we're waiting for, confused when we cheerfully reply, "A listening party for boygenius." They're this generation's answer to Crosby, Stills and Nash, and consisting of Julien Baker, Lucy Dacus and Phoebe Bridgers, they hold a hell of a lot of vocal power.
the record is not only the first full length release from boygenius, it's their first release period since 2018's surprise self-titled EP. The fact that I'm standing in this room with maybe 100 other people to hear it early is a total shock to the system. The store plays the trio's respective solo works to get us hyped and then it's time.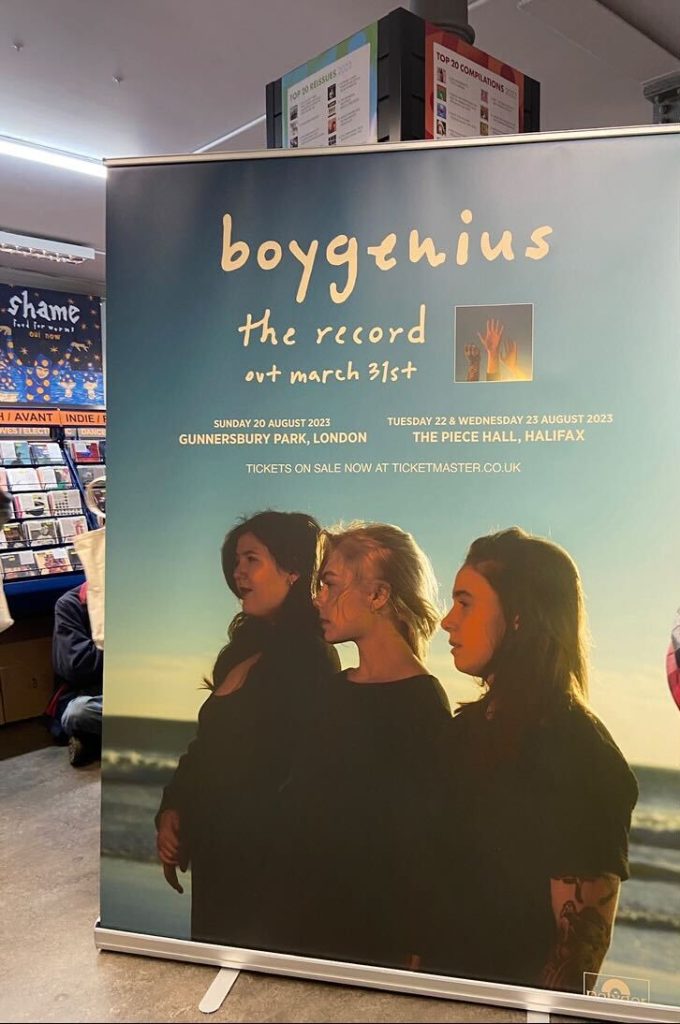 The man behind the counter drops the needle, the whole room falls silent and we are hit with 'Without You Without Them'. The a capella harmonies from "the boys" lap peacefully over our heads, their voices couldn't be any more different but they compliment each other beautifully.
The transition into Baker-led '$20' is whiplash worthy. Full pelt guitar riffs and the yells of her bandmates hammer home the images of Chevys, American highways and driving faster than the recommended speed limit. It marks the start of the trio taking it in turns to really show off; Bridgers' 'Emily I'm Sorry' follows and it feels like a stepping stone in the singer's journey to self-assurance whilst doubling as a (rumoured) apology to her friend Emily Bannon. She has moved on from the 'I don't know what I want(s)' that linger in much of her solo work ('ICU' particularly) and despite wavering doubts of not knowing herself the way she'd like, she muses 'I'm twenty-seven and I don't know who I am / but I know what I want…' It's a full circle moment. 'True Blue' rounds off the trio flexing their individual skills and dare I say it's Dacus at her best.
Early single 'Not Strong Enough' is a definite highlight of the album and one that already means so much to the group's fans, myself included. It's them ruminating on self-hatred as a God complex, that idea of always wanting to be there for everyone else whilst simultaneously needing to focus on your own issues. The first time I heard the track, I made my friends late for a trip to the pub because instead of getting ready, I sat and cried over the lyrical content for an hour. I guess it just felt nice to hear someone articulating that feeling of not understanding why you can't be this person that other people need all of the time.
There's several outpourings of love for one another and their friendship across the album. Filled to the brim with references to inside jokes about 'writing horny poetry', I almost feel bad listening to 'Leonard Cohen'. It's one of those songs that feels more like invading on a private moment you'll never fully understand yourself and 'We're In Love' is utterly soul-crushing but in a weirdly nice way. It's beautiful that they're letting us into their lives like this.
boygenius don't shy away from indie-rock bangers on this album either. 'Satanist' sees Baker test the waters a bit, questioning the limits of their friendship and wondering if Satanism or nihilism are perhaps a step too far whilst on pop-rocker 'Anti-Curse' she recalls a day when she almost drowned in the ocean.
'Letter To An Old Poet' is the closer and it feels like a punch in the gut. I look up from my spot at the front of the room to see a person across from me has burst into tears and buried their face in their knees and I honestly don't blame them. It's utterly devastating and Bridgers' utterances of 'You're not special, you're evil / you don't get to tell me to calm down / you make me feel like an equal but I'm better than you…' combined with the interpolation of 'Me & My Dog' left me at a total loss for words or movement for a good few seconds afterward.
the record is a gorgeous ode to friendship and by the time its 42 (ish) minutes are over, I'm left with the overwhelming urge to text every single one of my friends and tell them how much I love them. All in all, I think the exclamation of "Oh my God" by a fellow listener as we filed out of the shop perfectly sums up the feelings that boygenius ' debut evokes. It's faultless and although it's only March, it's quickly creeped up to the top of 2023's 'Albums of the Year' list.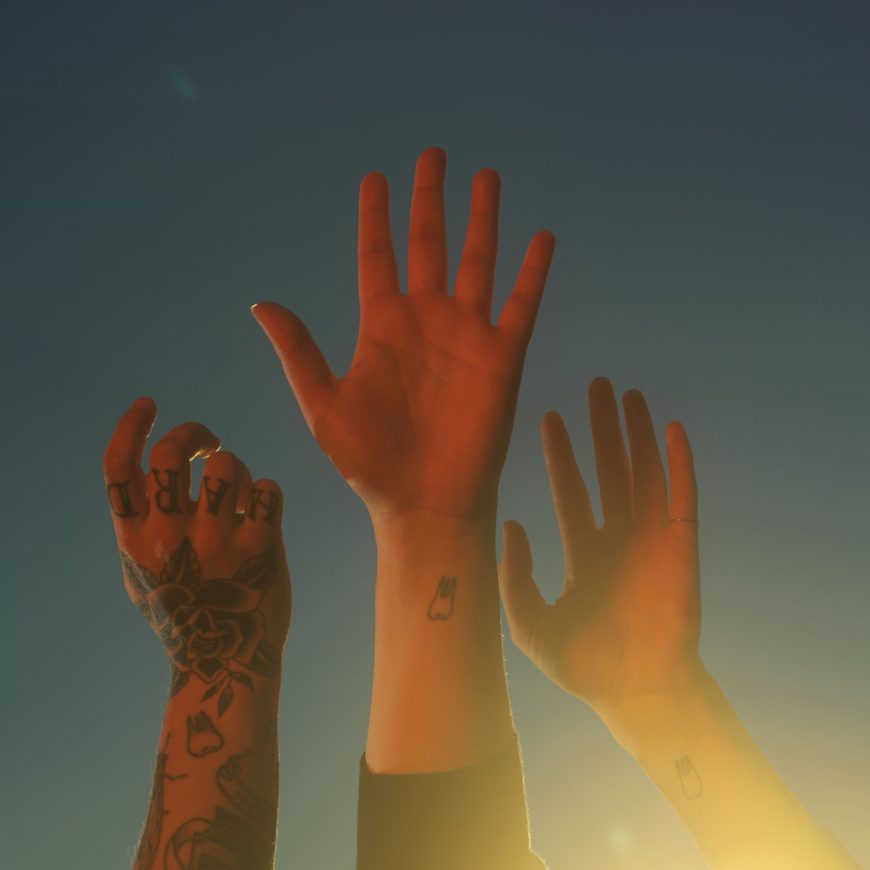 the record is out tomorrow, 31st March. you can listen to it wherever you stream music, but we're sure you already knew that. better have some tissues handy – you're gonna feel some things.