Things have changed for Youth Lagoon. Six years ago Trevor Powers, the artist behind the project, announced its end. This was until an adverse reaction to over-the-counter medicine inflicted upon him an illness which nearly lost him his voice altogether. With his communication abilities eventually restored, he set to work on a new record: Heaven is a Junkyard. Following a tangle with the unpredictable seas of life, the album is notedly introspective, it's a body of work which tends to murky weeds and sets to find lush beauty within.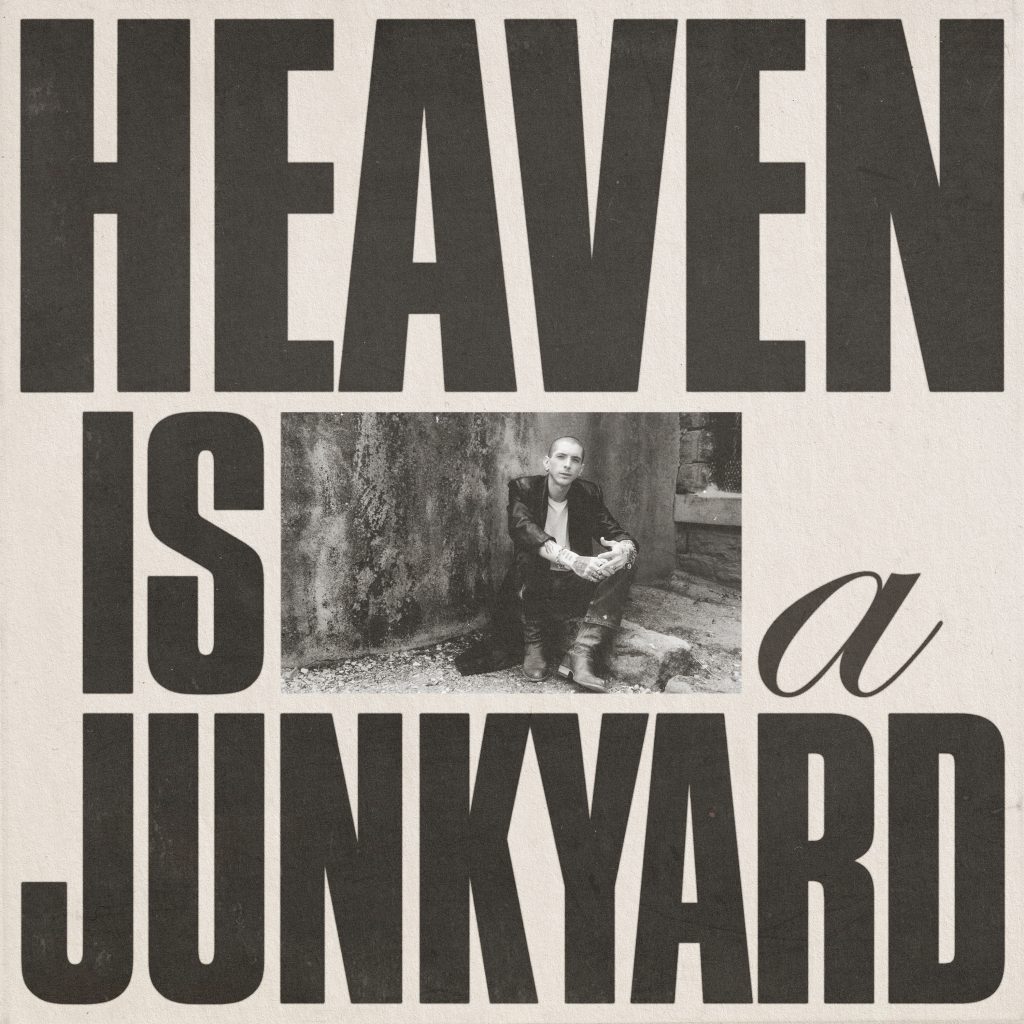 You can map the changes the artist has undergone in the twelve years since his debut in the way his music sounds; where Youth Lagoon's 2011 psychedelic The Year of Hibernation harnessed a grand, shimmering sound which evoked an adventure into empty caverns and summery calmness, Heaven is a Junkyard is a capsule of tranquil Americana, of home, a retreat to isolated comfort. Many tenets of the project remain from way back in 2011 (Powers' meek vocals, and a sense of comfort) but there's a shift in the stories being told, and the size of the music performed.
Heaven is a Junkyard is delicate and sweet, even when it's dealing with the more wearying aspects of Powers' quiet refuge. Youth Lagoon is honest rather than naive; the album doesn't imagine an escape to the rocky terrain of Idaho (specifically Boise, Powers' hometown where many of the stories on the album are set) as wonderfully healing or idyllic. The title of the album does a lot of explaining for us: a place doesn't need to be perfect for it to be welcoming, for it to be home.
The album's strength lies in its songwriting. In dusty, muted landscapes, filled with featherlight pianos, Youth Lagoon places candid, sometimes-cute, sometimes-heartbroken tales of idiosyncratic characters, brotherly bonds, or homespun friendships. 'Little Devil from the Country' scans like a neighbourhood tale of a local legend, warped to a more salacious extent as the story has been passed from person to person. 'Trapeze Artist' sets a fraught story of anxiety and sickness amidst family life, above a calm, swaying instrumental. Plenty of the songs share in common a desire to illustrate the grey areas of everyday pastoral life, the complexity and contradictions of even the most mundane days.
Intentionally insular, Heaven is a Junkyard might make you a little bit hungry for the wonderousness and glitter of Youth Lagoon's early work. Previous songs like 'Cannons' sparkle with a specific kind of early 2010's melodramatic tumblr-pop heft, a sound that feels absent on this release. That's the power of nostalgia, though. Sentimentality for the 2010's aside, the album still does a great job of communicating the emotional warmth that Youth Lagoon always has, just in a more sepia hue. Altogether the album demonstrates a considered perspective on life, told from the lens of an artist reflecting thoughtfully on his experiences, taking the dark parts of life with the light, in pursuit of catharsis.
Haiku Review:
Heartfelt and humble
Youth Lagoon search for the light
In our daily life
Heaven is a Junkyard is out tomorrow on Fat Possum. Pre-save it on your streaming service of choice by clicking here.