The Japanese House (aka Amber Bain) made a name for herself in the alternative indie scene with her 2019 debut album, Good At Falling, and her much-loved spontaneous EP, Chewing Cotton Wool. As far as legacies and track records go, she's set to make a great one as her new follow-up, In The End It Always Does, follows in her talented footsteps.
An album about lost love and learning from the past, it feels like a page out of Bain's diary, which is one of the reasons why she's accumulated such a strong fanbase. It has emotive and honest lyricism driving it, but still rings true to her ethereal sound which garnered her success.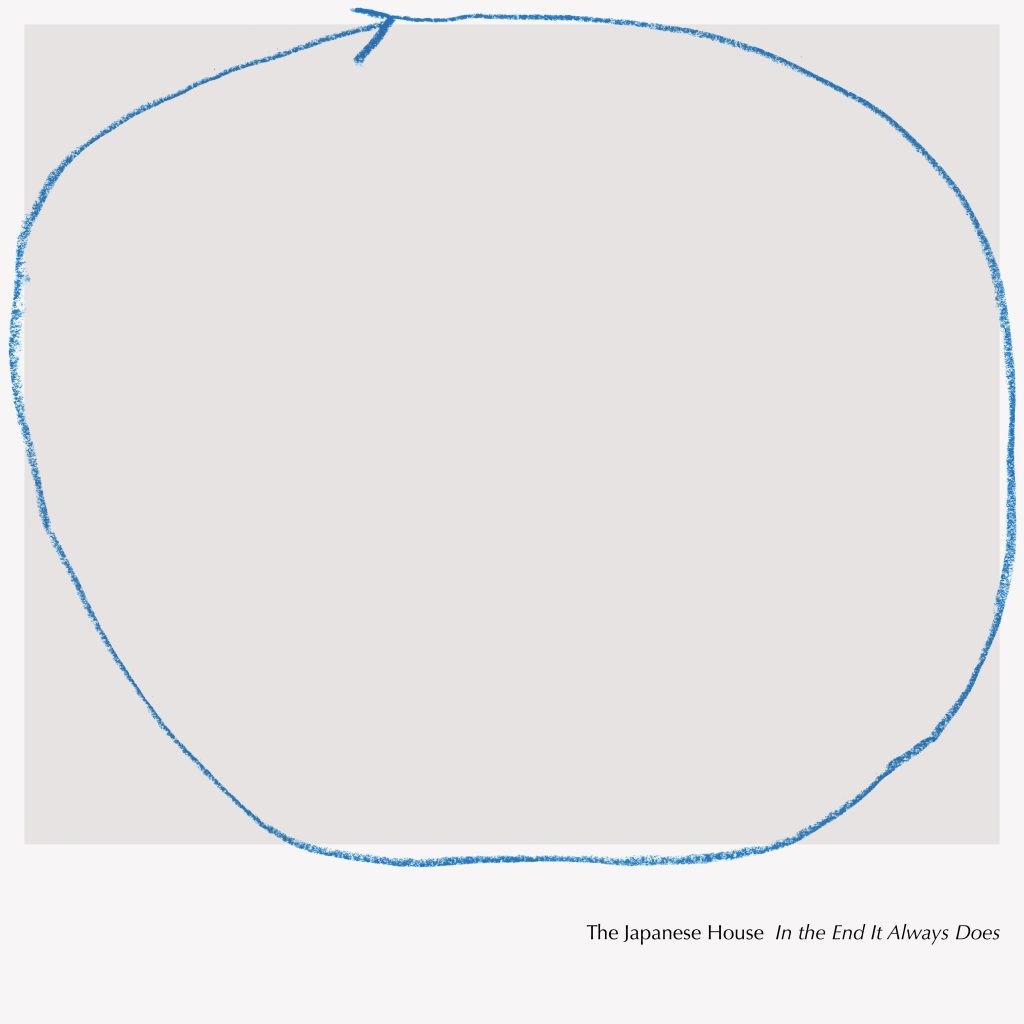 The record explores different sounds and genres, with elements of folk in 'Baby Goes Again', an experimental stance in 'Spot Dog' and a traditional indie instrumentation in 'Touching Yourself'. The overall production tone is still upbeat and bouncy, particularly in 'Sad To Breathe' and 'Boyhood', which certainly juxtapose the melancholic lyrics, and bears similarities to the sound of The 1975 – fitting as frontman Matty Healy has a feature spot on the record.
Still, the stripped back acoustic tracks and piano ballads, namely the closing tracks 'You Always Get What You Want' and 'One For Sorrow, Two For Joni Jones', allow listeners to hear Bain's vocal capability, as she unlocks a higher range and isn't masked by over-production. Collaborations on the record also don't take away from Bain's own ability – 'Sunshine Baby' easily could have made Healy the star of the show, but instead his faded vocals paired well with Bains' to have a collaborative and cohesive feel, with MUNA also featuring on the album as a good match.
Delving into the lyrics that string the album together, they seamlessly relate under two simple motifs – love and nostalgia. 'She used to dote on me…', 'I miss the feeling that you get when someone fits just like a glove…' and 'I want to touch you but you're too far away…' are just some of the lyrics exemplifying the record's metaphorical meaning – and when paired with the ethereal backing and Bain's soft, controlled vocals, they're even more memorable.
A journey through genres, The Japanese House excel with this impressive follow up record. An emotional yet upbeat exploration of genre, it's definitely one to add to your playlists.
---
HAIKU REVIEW:
The Japanese house
Ethereal and unique
Makes a legacy
The Japanese House's new record is out tomorrow, 30th June, via Dirty Hit. You can pre-order / pre-save right here.