The curtain is down on the wait for the debut album of Do Nothing, a band originating from the Rock City of Nottingham (if you pardon the pun). The release is said to be the band's most significant experiment yet, although their absurd lyrics and energetic vivacity, characteristic of their earlier work, remain. The album serves as an emotional whirlwind, taking us on a rollercoaster of up and down – varying from lyrics of agony to those of optimism and hope by the album's conclusion. 
The album opens with 'Nerve', a track representing a bitterness towards individuals' facades and their subsequent fakeness – frontman Chris Bailey seems to have grown weary of this repetitive tale of events: 'These kinds of things they happen all the time…'. Pre-release 'Happy Feet' blends seamlessly segments of Kasper Sandstrom's acoustic and electric guitar, these transforming into crooning and crying riffs in 'Snake Sideways' – the sibilance of the title representative of the emotional discomfort felt within the lyrics, this only continued by Andy Harrison's repeated use of the snare drum within the track, creating a paradoxically beautiful sensory overload for the listener.
'Hollywood Learn' features a rather FEET-esque conversational delivery, the unpredictable fluctuation in the vocals' pitch aligning perfectly with the classic, yet rather odd, lyrics: 'Turn me into red meat and brick dust…'. The track 'The Needle' is pure humour to my ears, as Bailey states 'I'm going on my break now…', a protest to some burdening task or workforce – for me, Bailey speaks here of the perfect rebellion against the hospitality industry. 
'Ivy' provides one of the album's first beams of optimism as Bailey looks towards positivity with his vocals, this emphasised further by the closing track 'Sunshine State' – Bailey states: 'It's finally over… what's done is done…'. The album is similar to a Bildungsroman novella found in a classroom – the inital problems and flaws of the narrator (here, Bailey) are resolved by the end track.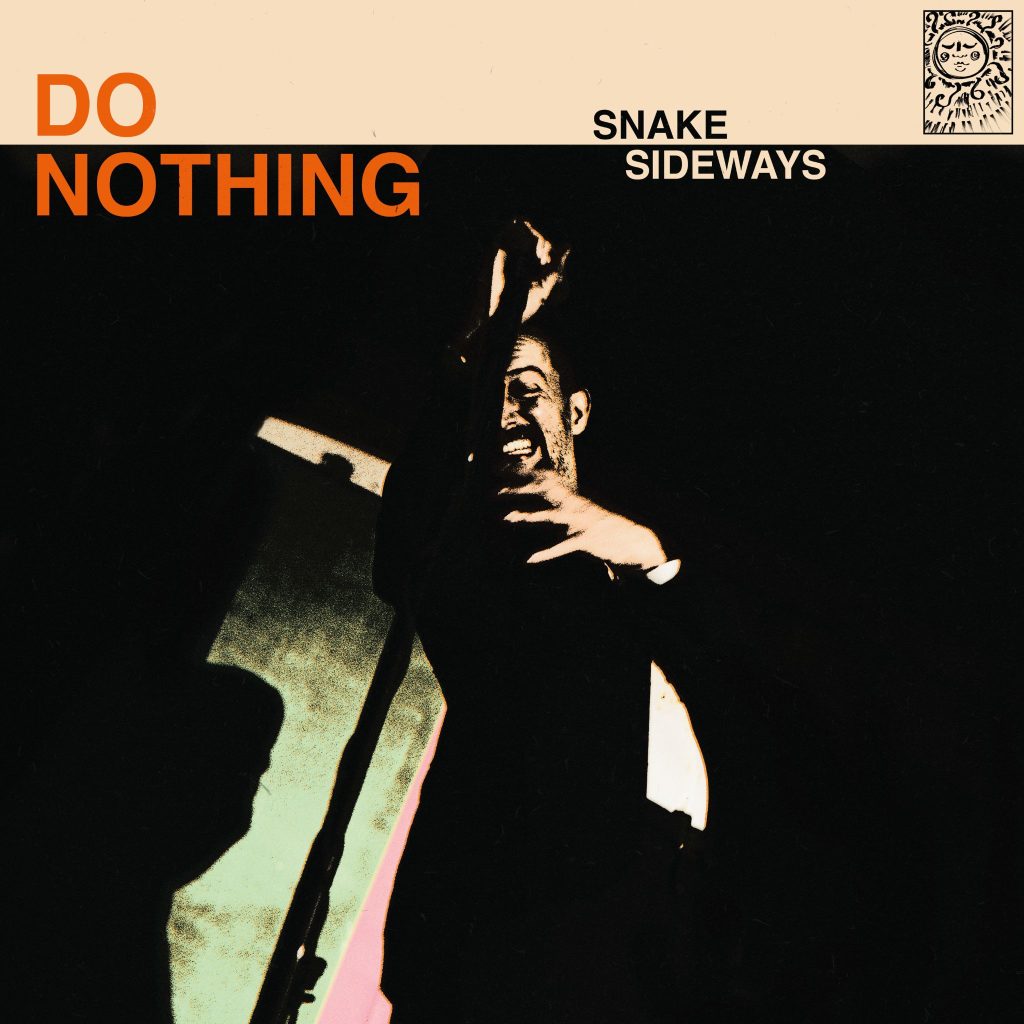 Haiku Review
Have confused feelings? 
Need something that just gets you? 
Snake Sideways is here.
Snake Sideways is available today. Support the band by picking up a copy over at their Bandcamp page.