We spend our entire lives starting afresh: new hairstyles, new clothes, new friends, new jobs, new homes and cities to call your own, shedding our skin every time we itch for a change. This is something Jasmine Van Den Bogaerde – aka Birdy – has come to fully understand with the release of her fifth record, Portraits.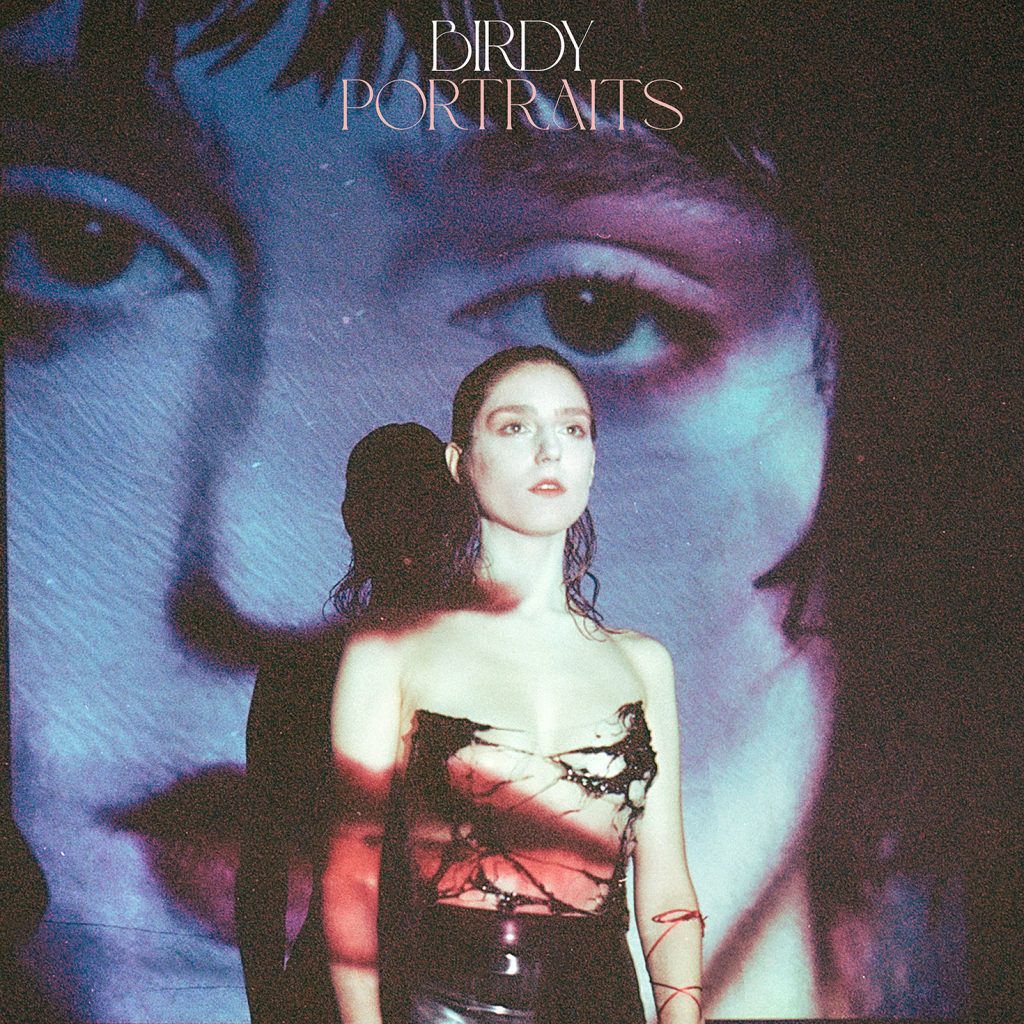 Making almost a full departure from the melancholy piano ballads that skyrocketed her to fame in the early 2010's, she's no longer the 14-year-old covering Bon Iver or soundtracking British banking adverts. Instead, she's embracing change like a butterfly freshly emerged from its chrysalis to map out different kinds of relationships as they grow, change shape and eventually end entirely over the top of sprawling synth-led instrumentals. Something about this album makes it feel like the modern answer to Kate Bush's seminal 1985 record, Hounds of Love; whether it's the themes throughout or the huge orchestral arrangement that features in sophomore track 'Raincatchers', it's hard to say but whatever it is, this switch up in sound suits Birdy to an absolute T. 
Heartbreak takes centre stage: 'Ruins I' and 'Ruins II' ruminate on the end of a relationship and coming out the other side of it whilst 'Heartbreaker' sees her tackle letting go of a failed relationship – the kind you know is never going to work out but you keep going anyway because it's too hard to pull away from the magnetising grip of that other person. It's one of the more upbeat tracks on the album, but also one of those that would be the perfect soundtrack to a 'crying whilst shaking your hips' situation, almost so danceable you can imagine it thumping through nightclub speakers as you throw back your last tequila shots at the bar and head for a taxi home.
It wouldn't be a Birdy album without at least one or two songs that are so sad they tear your heart instantly in two. 'Your Arms' is about helping a friend through grief. It's beautiful, it's painful, it's got that sad piano melody – it's the Birdy that fans first fell in love with taking her time to say hello which feels fitting on an album that is sonically so far from everything else she's done. 
Closer 'Tears Don't Fall' is the perfect rom-com companion, conjuring up images of one of those montages that plays just after the couple in a movie breaks up. You know the ones I mean: they're big and dramatic and often feature clips of the pair laughing in a park together to really maximise how sad this breakup is. Either that, or it plays as the end credits roll and leaves you with a kind of empty feeling because the rom-com you just sat through was so perfect and nothing will ever compare. 
Birdy uses Portraits to prove that sometimes breaking free of your ready-made mould and spreading your wings into new territory will provide the chance to create something that whilst totally unexpected, matches up to the excellence of your previous works.
Haiku Review
Switching up her sound
Through pop portraits of heartbreak
Her talent remains
Birdy's fifth record is out tomorrow via Warner Music. You can pre-save/pre-order it RIGHT HERE.