As die-hard music fans, sometimes it's not enough to just play our favourite songs on repeat over and over. Sometimes, we want to go behind the scenes and know everything there is to know about those songs and the artists behind them. (Not in a creepy way, of course.) May Payne gained a following at age 14, her vulnerable songwriting creating a strong connection between her and thousands of fellow teens on social media. Growing up on rural Dorset, the 21-year-old now resides in Manchester and is penning hyper-sensitive songs about growing up as a woman, utilising multiple perspectives in an act of self-therapy. Reminiscent of Phoebe Bridgers and Lizzy McAlpine, May Payne's new EP Sane is truly special. Here, she takes us behind the scenes of each track, alongside some exclusive photos from the recording process.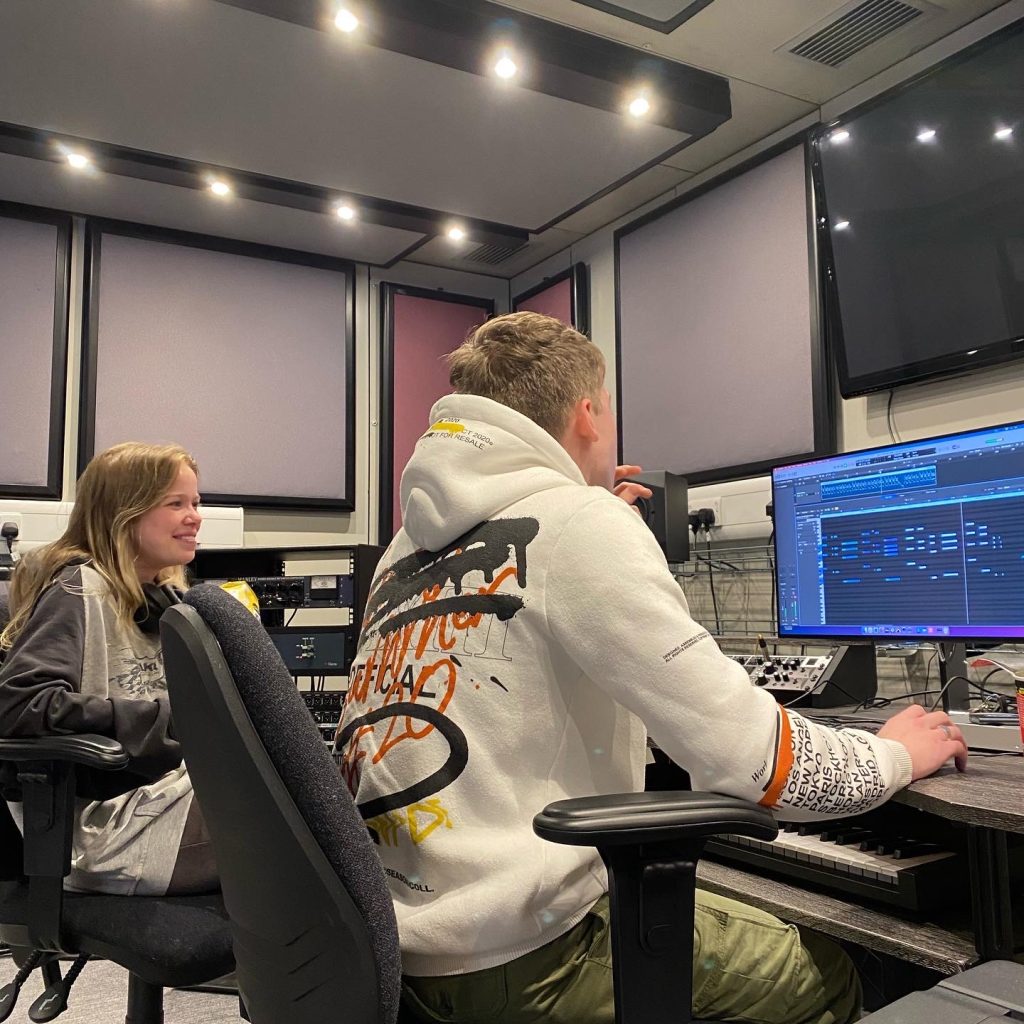 SANE
This song is the earliest song on the EP, and the first song we ever played together as a band! I was really inspired sonically by the warm vintage Van Morrison classics which soundtracked my childhood. When recording piano, my producer Noah Curran suggested I take my part and boil it down to its absolute essentials, resulting in the intimate and spacious intro. Me and Noah reached a mix we were happy with before deciding that something was missing – strings. Our lovely friends (and brilliant songwriters) Molly Becker and Lili Holland-Fricke remote recorded our arrangements, and Noah employed some serious magic to glue it all together seamlessly.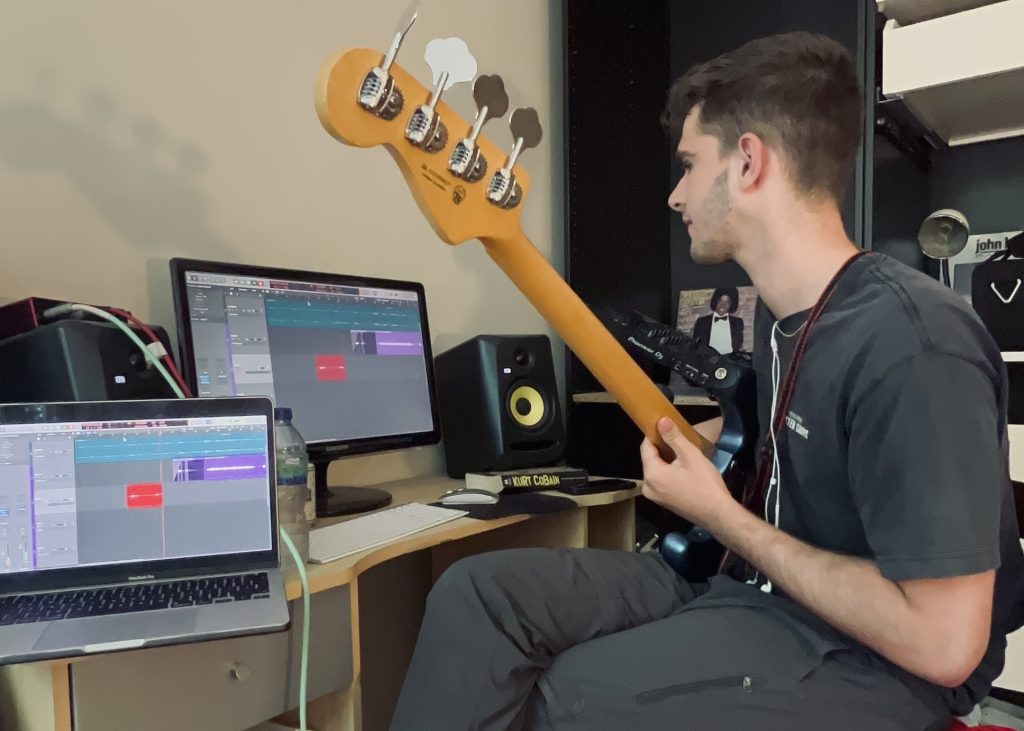 TAKE IT TOO 
This one went through a lot of different phases. I originally wrote it on piano before bringing it to my guitarist Reuben who wrote the riff that the song ended up gravitating around. Me, Noah, and my bassist Alex Bresh did some production sessions together over zoom, adding a lot of synths and FX. After letting that version marinate, I had a bit of a diva moment and decided that it sounded 'too produced' and wasn't true enough to the live version which I had grown to love. Me and Noah went back and forth a LOT – taking elements away, adding them back, and taking them away again before we landed on the current version. It ended up being a perfect middle ground between the 'too produced' original mix and the live version.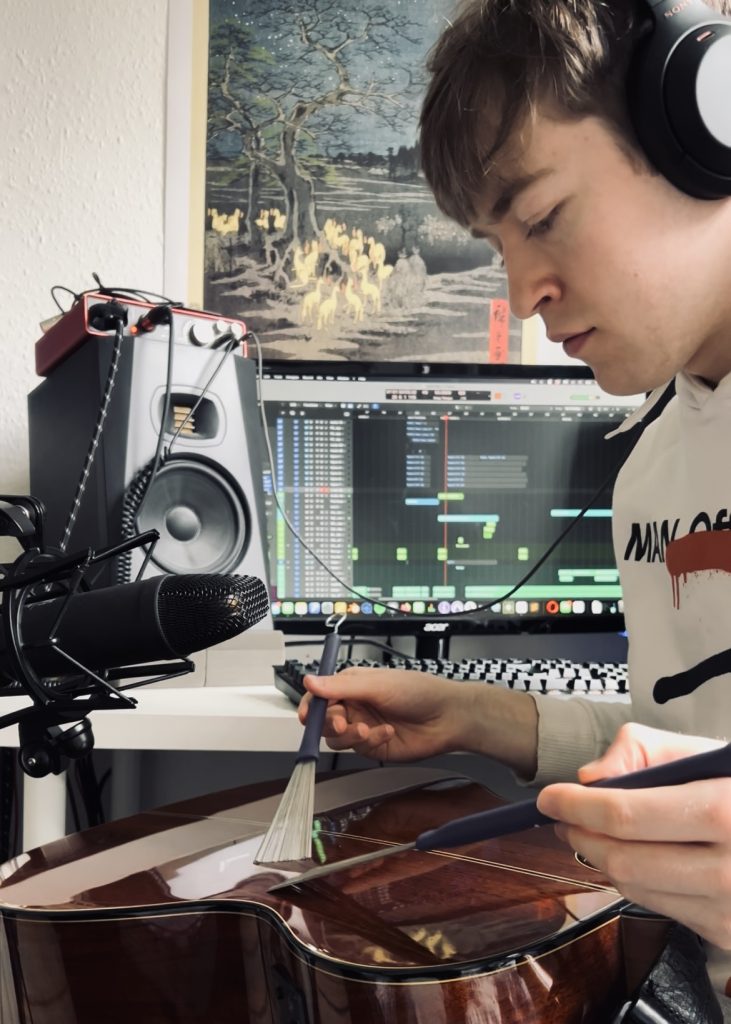 I HATE IT WHEN YOU TOUCH ME
This song is the most intimate and vulnerable song on the EP without a doubt. Whenever me and the band do a show, I always play it solo. I knew that when it came to recording we had to keep it true to the very sensitive subject matter, and we decided to take a leaf out of Joni Mitchell's book by recording vocals and piano simultaneously without a click. Noah comped together different takes at a few points and added some reverb throws but apart from that the meat of this song is completely unedited and raw.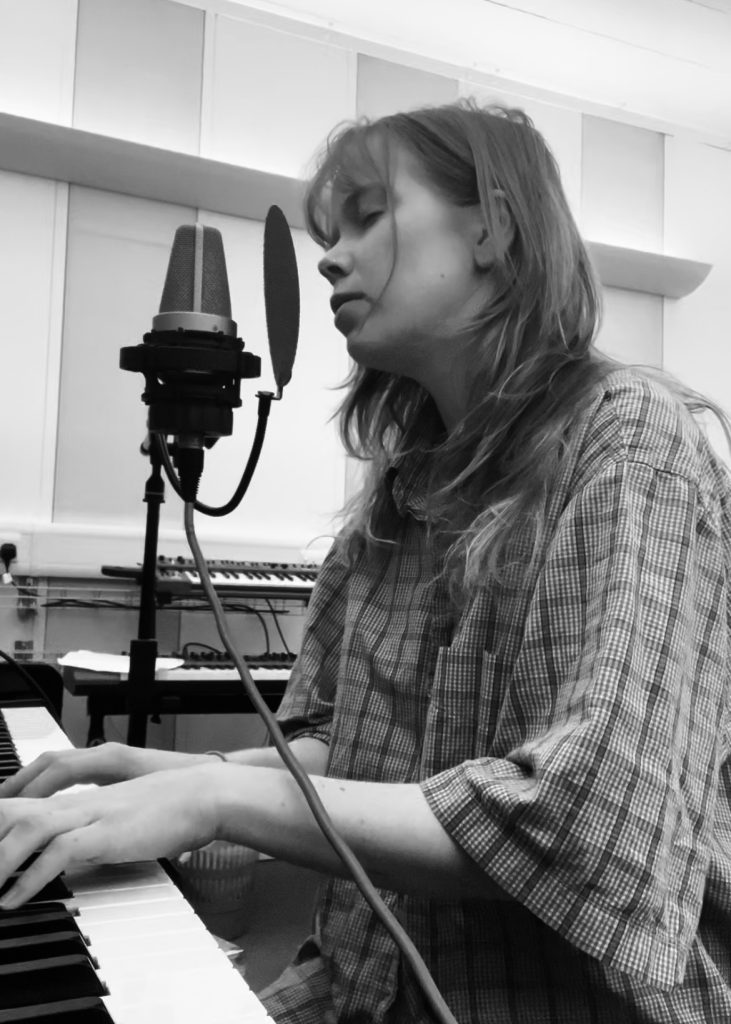 BETWEEN THE LINES
This is another old song, reimagined with my band. I actually released a version of this song produced by its subject (who I was dating at the time) when I was around 17. It was much quicker, and featured an off kilter drum beat and shoddy instrumental that I didn't resonate with but felt pressured into releasing. After learning he'd cheated on me, I demanded that he remove it from all streaming platforms. It was so empowering to be able to create my own version, this time not a simpering longing ballad but a bit of a 'f*ck you' anthem. The vocal of this song is actually taken from three different recording sessions. Originally, the song started with me singing the first verse and chorus over a drone in a drawn out rubato, but Noah suggested that it come in up to tempo at full force (necessitating a re-record). I felt that the vocals in the final chorus and bridge felt flat and without enough attitude, so ended up recording some takes late at night in my room with a bottle of prosecco. These takes are definitely much more messy and imperfect in a way that matches the emotions behind the song.
'Sane' is out today and can be purchased directly from May on her Bandcamp page.