Queen of heartache, Molly Burch, is back with new album 'Daydreamer' covering all of love's tribulations. The record reflects Burch's resonating and sensitive songwriting, as well as exhibiting her ethereal, sad-girl vocals perfect for Lana, Ethel Cain or Angel Olsen fans. With 'Daydreamer' however, Burch has moved away from depicting love and loss with others, focusing instead on personal experiences forming her self-identity and image.
Burch herself has stated: "This album is dedicated not only to my thirteen-year-old self, but the thirteen-year-old selves that still linger within all of us. It's filled with bops and ballads & I'm so excited to share it with you."
Overall, the sound of the album is slightly different to Burch's quintessential melancholia. Produced by Jack Tatum the album has more of pop feel to it, featuring synth blends, upbeat instrumental sections and Japanese influences, although the traditional Burch sound makes a comeback in tracks such as 'Tatoo' – a candlelit ode to a friend taken by suicide, accompanied by a lonesome and haunting piano background.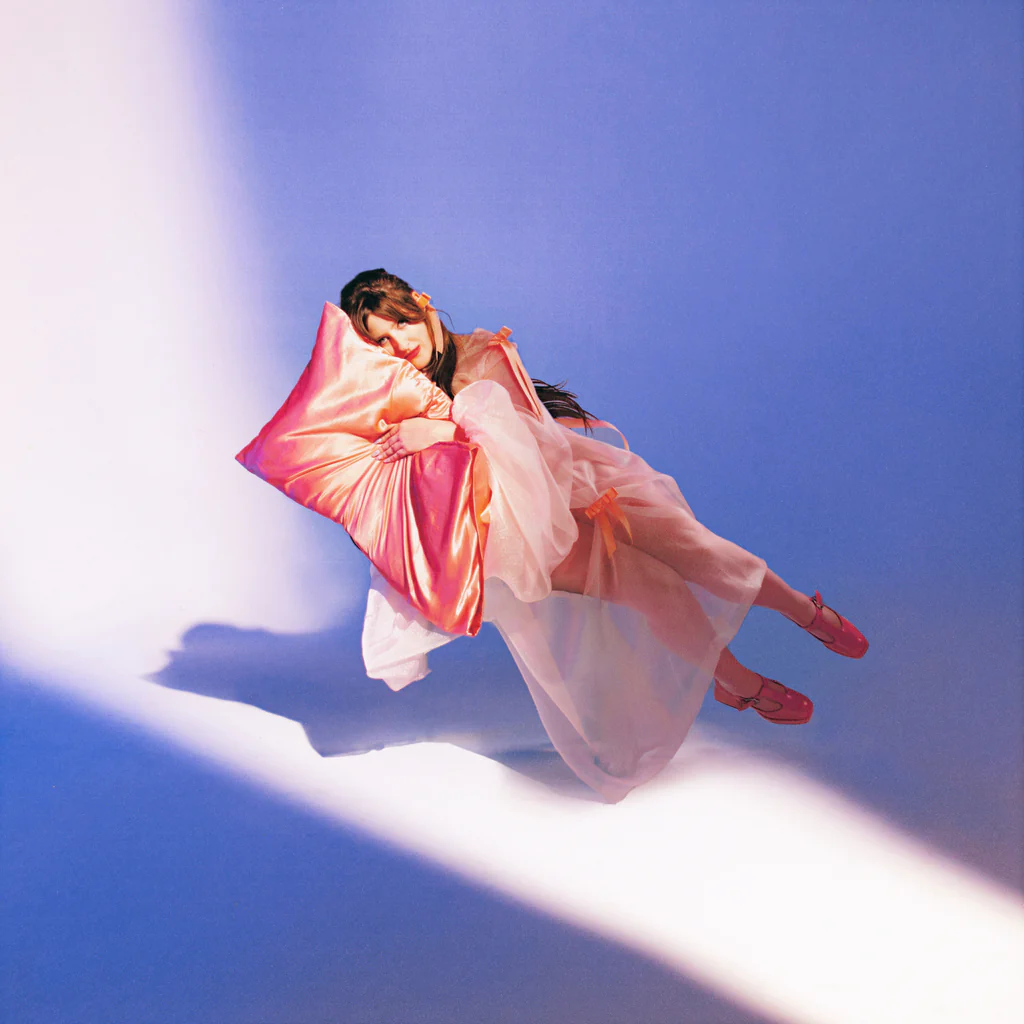 Lead single and EP "Physical" is a dark and sensual mid-tempo jam that many have aligned with vintage horror film soundtracks. It's the primary song created by Burch and Tatum, helping to set the tone for the rest of the record's sound. The track focuses on Burch's publicised struggles with PMS, however, in true Burch style, the lyrics are of course broad enough that people without PMS can resonate.
"Unconditional", whilst Madonna-esque in its electro-pop, 80's tight perm delivery, goes back in time to Burch's signature theme. Unrequited love. When asked about the track, Burch stated: "This song sounds like a traditional love song, but I wrote it thinking about the music business while feeling the constant ups and downs of it all. A big part of pursuing a creative job is being okay with the roller coaster of emotions which can be exhausting. This is my way of expressing that through a narrative of being ghosted by another person".
"Baby Watch My Tears Dry" explores universal frustration associated with voices in one's own head, Burch states that the song was written during the pandemic, a time at which the artist was "heavily focused on external opinions" and enabling these to dictate personal feelings of self-worth. "This song is for anyone who feels like they could cry an ocean of tears".
The album finale "Bed" repeats the idiom, "You've made your bed, now lie in it." Burch aligns this expression with her taking responsibility for her 'current state in life', acknowledging the past with a nod of the head, yet turning her sights to the future.
Although Burch often dines with the macabre and misery, her new album "Daydreamer" does not feel overcast or shadowed by said moodiness – perhaps this is thanks to Tatum's upbeat, production or Burch's own talent to translate shared experienced and conundrums into a language understood by all.
Haiku Review
Feeling sad and down?
Keep your head up kid, smile wide –
Molly Burch is back.