Toledo, Ohio based rock group Citizen have just released their fifth studio album, Calling the Dogs, via Run For Cover Records. I was fortunate enough to sit down and chat with vocalist Mat Kerekes and guitarist Nick Hamm about writing this new record and their upcoming touring plans.
As evidenced in the singles, Calling the Dogs is a much more energetic rock album compared with the band's previous, 2021 release, Life in Your Glass World. Kerekes reflects on the last album:
"A lot of the songs actually started with drums and bass and/or synths and things like that," he tells me. "The writing process for [Calling the Dogs] was really guitar driven. If you write with drums and bass and you start stacking other things, and all of a sudden guitar is the last element you're adding, it's not gonna be a rock song at that point. Or maybe it is, but it's not gonna feel like one. This record was written with guitars as the primary instruments, so it definitely shines through."
The album's lead single, 'If You're Lonely', is a catchy, upbeat sing-along that's driven by the guitar, as Kerekes mentioned. Released back in July, it prepared people for what's to come from the band's fifth record. However, the album is fairly diverse in sound as well.
"I definitely think leading with 'If You're Lonely' was a little bit of a risk in the sense that it's not necessarily directly presenting what the album sounds like as a whole," Hamm says.
This song was followed up a few weeks later with the album's second single, 'Hyper Trophy', which delivered an entirely different sound, being a bit harsher, yet equally melodic. According to Hamm, releasing these singles was very anxiety-inducing, leading him to expect a bit of push back from the public. But fans of the band have been very receptive to these new songs.
"I've seen a lot of really welcoming comments and people being stoked," Hamm says, fondly.
There is definitely a lot of energy in all eleven songs, from the poppy/dancy opener 'Headtrip' to the aforementioned, harder rocking singles, to the garage-rock fueled 'Dogs' and 'When I Let You Down'. When it comes to the songwriting on Calling the Dogs, it was a collaborative work from all band members. Kerekes says he'll come up with a "little infant idea" and it blooms from there. Guitarist Mason Mercer wrote some tracks, including the music for 'Hyper Trophy.' In fact, this is the first album that includes Mercer, and drummer Ben Russin as official band members after being touring members only for the past two years. Eric Hamm rounds the band out on bass guitar.
"It's an interesting challenge to push outside the boundaries while still keeping in mind the record's identity and what influences kind of feed that," Hamm tells me. "And I think for this, it's definitely really 2000s New York influenced, but at the same time we took cues from some '70s/early '80s punk. Beyond that, there's so much that we listen to that can't be heard on the record. I am very into country music and it's not anything that would shine through. But it just kind of informs us personally as musicians."
"Lyrically, it's pretty introspective," Kerekes continues. "Every Citizen record differs because they're always written at different points in life and you have a new take on things as time goes on; this one is no different."
Citizen are about to embark on a full US tour later this month, with Narrow Head and Modern Color, where they are excited to perform these new songs live for the first time. (With the exception of 'If You're Lonely', which had previously been performed before its official release.)
"It seemingly went over better than any new song we've ever played," according to Kerekes. "It's really easy to grasp the song and the chorus specifically, but every time we played that song, by the last chorus I would see people singing even though it wasn't out. I thought that was really cool."
"There is a lot that I'm really excited for, but I think that I'm particularly excited to play 'When I Let You Down' live," Hamm adds. "I just feel like, even on the recording, we're so locked in together and we just perform it really well. So I'm excited to just be locked in and have that energy on display.
"I view every Citizen tour as not quite like an album, but an event. It's a creative project to plan out a set list and what the spirit of the show is going to be. It's always exciting to plan for it and [performing new songs] offers a whole new vibe. We've been playing shows a long time and I think that most people that come to our shows have seen us before. So it's a challenge to bring something new to the table and try to keep things exciting."
The US tour will be followed buy a European tour in February, and it'll be the first time that Citizen have played overseas in quite some time.
"This band has given us the ability to travel the world with our friends. I feel like I have to stop every once in a while and think about that and just recognize that we're in a very rare and lucky position and not take it for granted."
Hamm leaves us saying, "I think this album and this record cycle is rejuvenating for us and I think we have a lot of energy that we had when we were first writing songs around the time of our first album. We really captured an energy we haven't had in awhile and I'm really excited to see how it develops as time goes on and as the album belongs to all the people listening to it."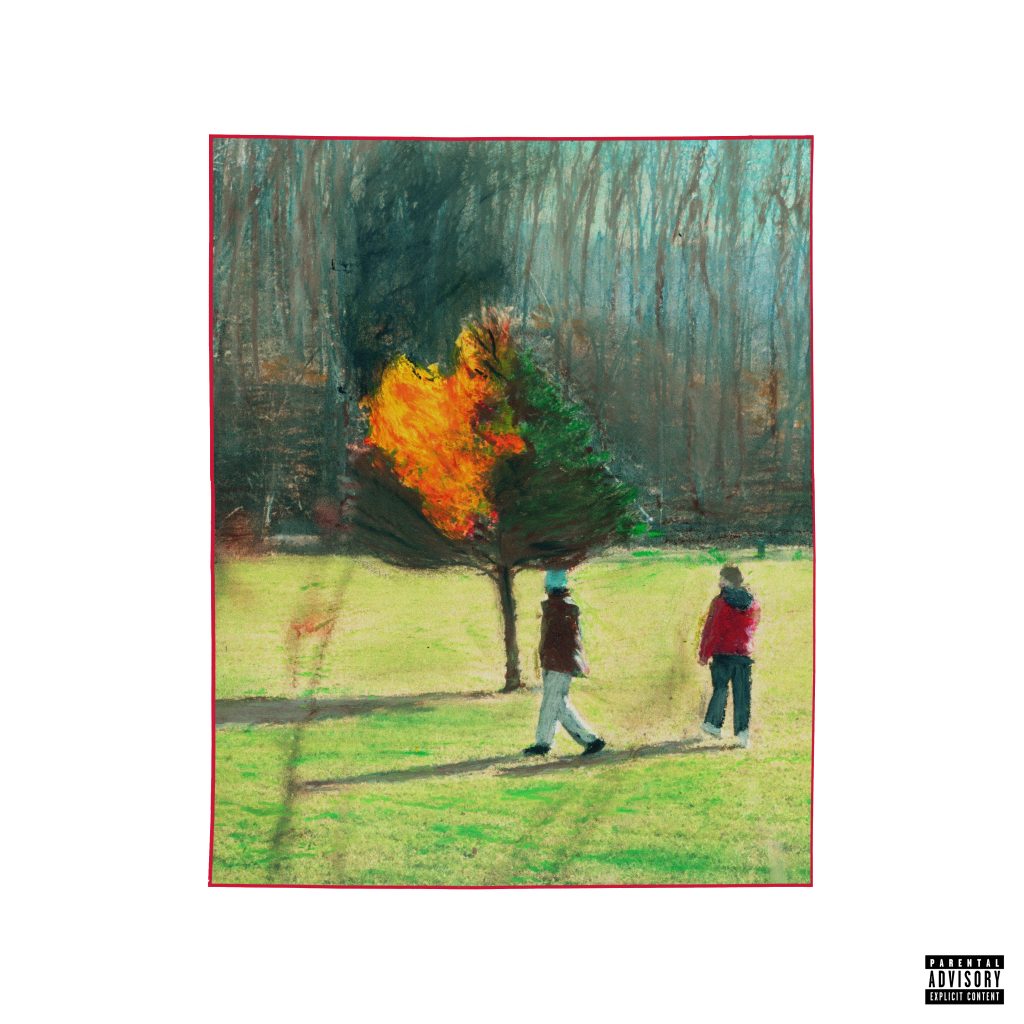 Citizen's fifth album, Calling the Dogs, is out today on Run For Cover Records. Pick up your copy on Bandcamp.