Something is different about The Drums. On Jonny, the push-and-pull that the band have always utilised, between acerbic lyrics and sunny instrumentation, finally gives way. Now solely the project of longstanding frontman Jonathan Pierce, The Drums' sound here retreats towards a colder palette, away from the project's signature top note of happy-go-lucky surf rock, into something more fraught.
Jonny is the story of Pierce addressing his past trauma, and its intense subject matter leaves the record scattered with quiet moments, and pauses for Pierce to take a deep breath. The album cover encapsulates well the inner flesh of the record. It's a black-and-white photograph that features frontman Pierce posing naked and kneeling in prayer, taken when revisiting a previous home. Jonny is The Drums embracing vulnerability; Pierce is exposed, looking into his past, facing the darkness that lies there. In this context, though, vulnerability does not mean weakness. Pierce's lyrics reflect on his life with a determined love and care, speaking to his young self with genuine affection while he suffers through a distressing upbringing.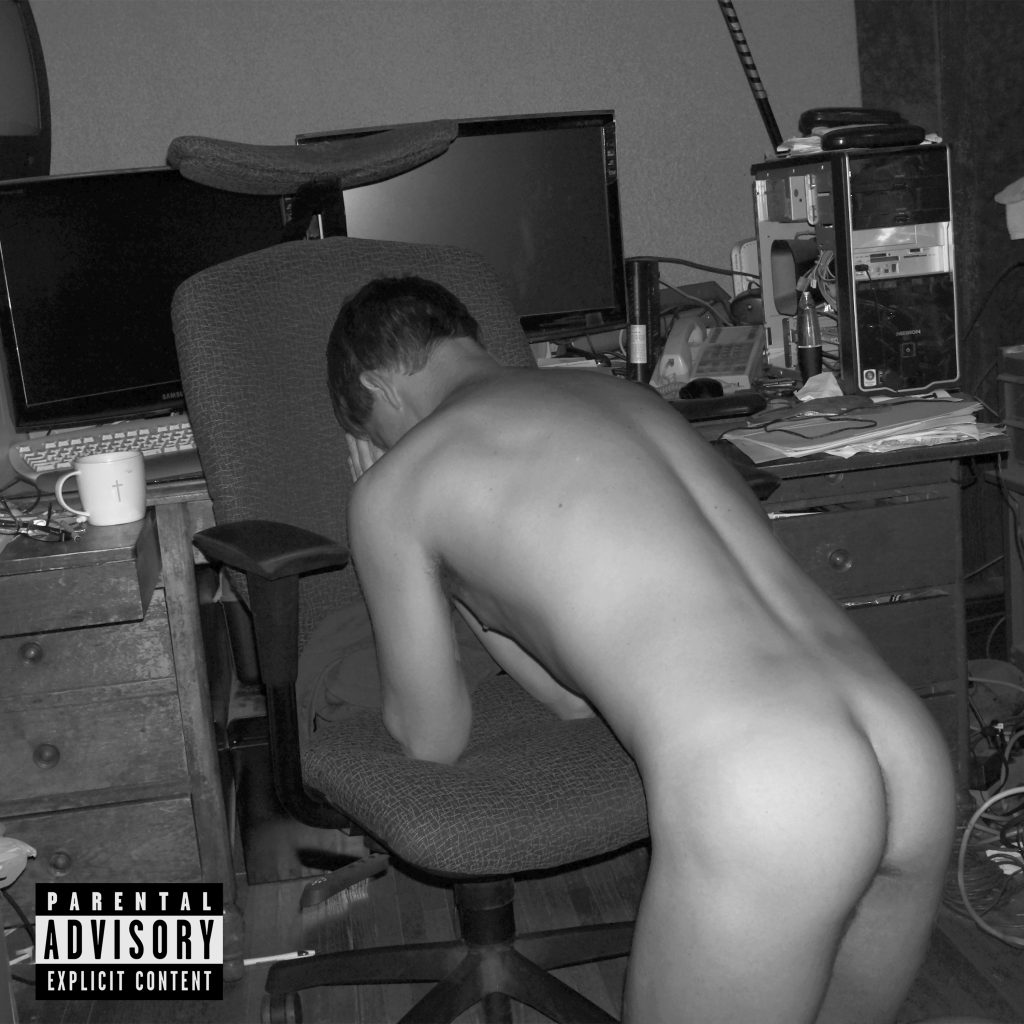 'Little Jonny' is the most direct example of this. "I have some things to say, you've been waiting so long to hear them…", Pierce croons on the brief-yet-sprawling track. There's no organised structure to 'Little Jonny'; it's a twinkling lullaby, an ode written to Pierce's younger self. The track is just over a minute long and never gets to the conclusion it promises, or reveals what younger Jonathan has been waiting to hear. It's the act of reaching out that's more important for this moment, lending a hand to a younger version of himself who was left without support.
'Be Gentle' follows a similar route. It's another plea for care, though it's less obvious who Pierce is addressing on this track — potentially a romantic partner. The track mainly revolves around its speaker embracing his desire for love; the lyrics meander, growing from "why the fuck am I so sensitive?" to "maybe it's good that I'm this sensitive…". As the song rolls on, Pierce comes to terms with his yearning for affection as a strength, an immovable element of his character, and one that allows him the opportunity to give himself fully to others. The poignant lyrics are complemented by a cosy, muted instrumentation of featherlight drums and whispers of distortion.
While the album does take more risks with The Drums' sound than usual, there's still some moments that feel a little uninspired. 'Better' is a fairly standard track that follows the band's usual patterns, with looping ooh-ooh's and jaunty guitars; the song doesn't really glow amidst more interesting ideas on the album. Pierce sounds proficient enough on 'Isolette', but the chorus is repetitive and begins to grate after a few listens. This song actually succeeds more once it ends, as its chirpy rhythm collapses and bleeds into the tender, electronic, 'I'm Still Scared', one of the album's more honest and anxious moments. 
Even with these less captivating moments, I found myself thinking about the album throughout the day after listening. The feelings these songs provoke linger more than most releases by The Drums, and while their other recent records driven solely by Pierce have been pleasant, Jonny feels like the artist reassessing what the project is, and can be. This is the sound of Pierce fully embracing The Drums as a vehicle to examine his anxieties and wounds. Jonny is a fully-fleshed out and lyrically brave record from Pierce, and it leaves an ache of sadness.
While some of the core elements remain, The Drums today is a far cry from the group that released the indie-pop classic 'Let's Go Surfing' back in 2009. Sure, the record could do with some of the sprightly, effortless pop hooks that characterised their debut, but Jonny is not made by that same band. This album is the sound of Pierce taking ownership. It's certainly an interesting step forward, and fifteen-or-so years into the project's tenure, the fact The Drums can still release a compelling statement in Jonny is something worth celebrating.
Haiku Review:
Reaching out a hand
Retreating to some quiet
The Drums are reborn
Jonny is out now on all major streaming platforms, and can be purchased directly from the artist on Bandcamp.