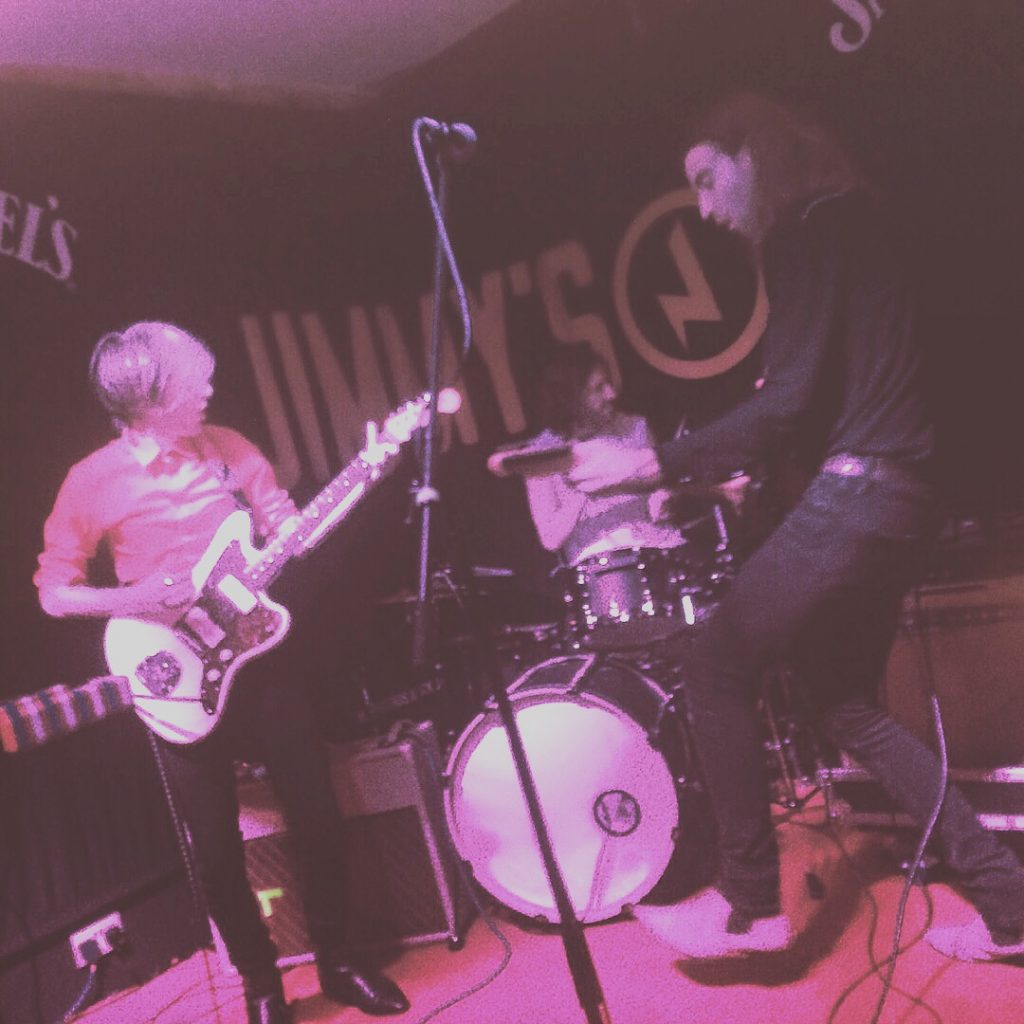 We invited The Americas to The Rodeo for a shake and some pie. Read what they had to say below:
You have a really distinct sound, what's influenced that?
Probably our parents record collections… I've got so many blurry memories of long drives in boiling cars listening to mix-tapes playing everything from Super Tramp to Fairport Convention via Cream, Neil Young and Gerry Rafferty… My dad took me to the NEC to see Dylan when I was 10 and it really lit a fire in me… I've always loved classic songwriting… Words and melodies that stay in your head for a lifetime.
You've got a couple of dates with The Blinders coming up, how excited are you for that?
Really happy to be sharing the stage with The Blinders… Fellow three-piece an' all… We saw them in Birmingham last year and they know how to put on a show. We're excited to get back out on the road and show everyone what we've been working on over the winter months.
What's the next step for The Americas in 2018?
Last year we were freshman… 2018 is our sophomore year… We've learned a few more rules of the jungle now.
We'll keep writing, recording and playing live shows… New music is on the horizon and there's a strong wind in the main sail.
You guys wear some cracking shirts, who's your supplier?
The women's section in most second hand shops.
You're in a classic, American diner, what milkshake do you order?
I'm guessing if it's really classic they're only gonna have 3 flavours… But I'm asking for a large salted caramel peanut butter strawberry milkshake regardless.
You're playing The Rocksteady for Independent Venue Week, how important are independent venues for bands like you guys just starting off?
They're the spawning ground of all future music… Imagine how shitty the last 60 years would have been if 'Cafe Wha?' had been shut down because of boneheaded local developers… Everyone gets their start in these places and their importance can't be overstated.