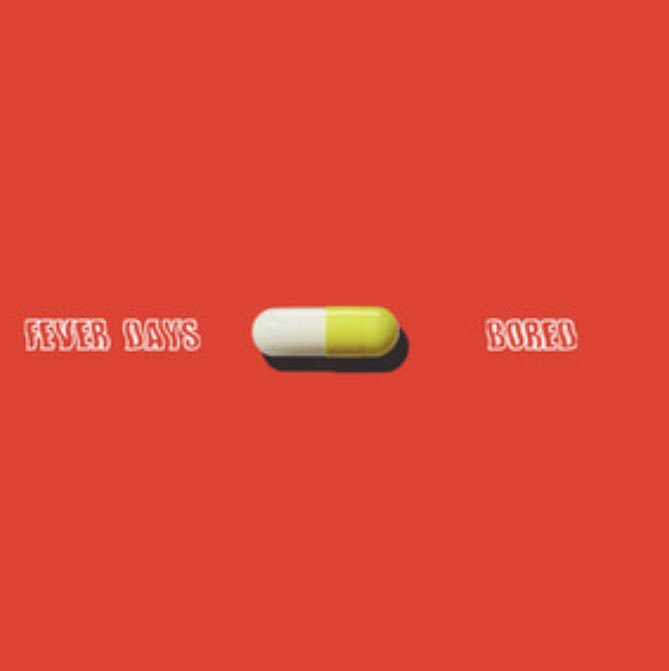 We invited Newcastle's newest band to The Rodeo for some pie and a chat. Here's what they had to say:
1) You've just released your debut single, 'Bored', what can you tell us about this song and what's the reaction been like?
I wrote the song in the summer of 2017 – as the name of the song implies, I started writing it because I was unbelievably bored, basically just sitting indoors all day having finished school, and most of my mates were on holiday. So I just thought – screw it, I'm just gonna write and record a whole song by myself and see what happens, and 'Bored' is the result. The reaction has been so much better than what I expected, drawing attention from the BBC and Gigs North East among others.
The reaction has been amazing so far, I certainly didn't expect it to get as much coverage as it did at all.
2) 'Bored' also got played on BBC Introducing recently, how did that feel?
I couldn't believe it – having been turned down time after time by BBC introducing with my old band, I was not expecting it at all, but thankfully they liked it, and hopefully something comes of it rather than it just being played once.
3) What's influenced Fever Days' sound, any band in particular?
Definitely Jamie T, and Rat Boy too. Their DIY ethos is really cool and it was something I wanted to try as a way to stand out more. I also wanted to embrace a more lo-fi vibe, drawing influence from people such as Mac Demarco.
I think one of our main strengths is that we both take inspiration from different places.
4) What makes you guys stand out in this ever-growing scene of indie music in the North East, what have you got that nobody else has?
I think what makes us stand out is that its really just me writing and recording all the songs myself in my bedroom, as well as mixing and mastering everything myself. Jack obviously helps me out too here and there, and we are now starting to get a full band together to play live, but when it comes down to it, its just me in my bedroom, doing it all by myself, which I think makes Fever Days stand out from all the other more generic indie bands in the scene at the moment.
5) Favourite milkshake? Most important question…
Gotta say Vanilla on this one – incredibly refreshing and not too sickly!
6) Any plans to play live soon? A possible Hit The North performance on the cards?
If Hit The North offered us a slot there then that would be amazing, but for now we're looking to hopefully get some smaller local support gigs in the near future, in order to make a name for ourselves on the Newcastle live circuit
7) What's next in terms of singles? Will the follow up to 'Bored' be with us soon or are you making everyone wait?
I don't think there's any point in waiting around, the more music that's out the more recognition we'll get hopefully. We're looking to release the next single around the end of February or early March.
We definitely have plans to release more material sooner rather than later.