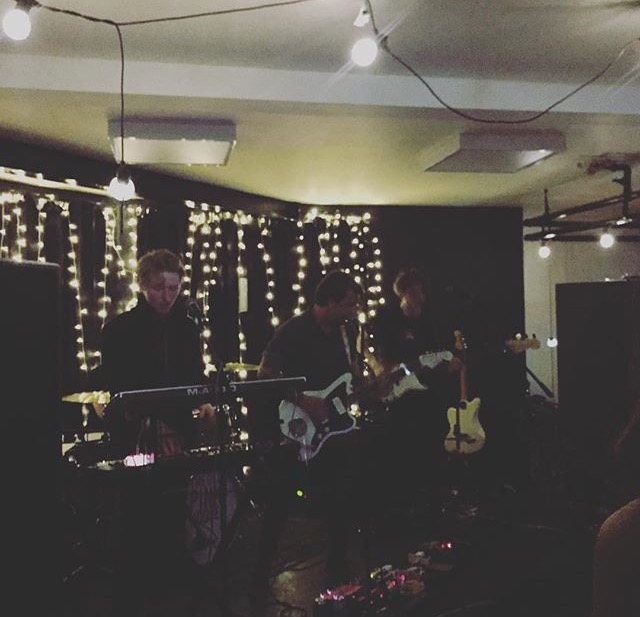 We had a chat with the busiest man in the Toon, James Grant, Spotlight UK creator and synth master of The Old Pink House:
How exciting is the music scene in Newcastle right now and how does it feel to be part of it, both with The Old Pink House and Spotlight UK?
The Newcastle music scene is buzzing at the moment with so many great bands starting to get the recognition they deserve be it in the Toon itself or further afield. To be part of such a friendly and up and coming scene is exciting and fun. Everyone is always waiting to hear the next big bit of news from our home grown heroes such as Sam Fender, The Pale White, I could go on, but all of this helps put a spotlight on the North East scene and the other bands who are on their way to the same level.
How did it feel to headline Think Tank with The Old Pink House?
To headline Think Tank was surreal after being to so many shows there from Dan Croll, Let's Eat Grandma to Marika Hackman and The Japanese House. It was nerve racking to say the least but the crowd was amazing and made it an incredible night. Definitely something I would like to do again. Although a bigger venue is the plan.
What's next for The Old Pink House?
Next for TOPH will be a few new singles through out the year. A few festivals and support slots over the summer and then who knows we will see where we are at later on this year. Our latest material is in my opinion our best so far so I'm sure it will get a great reception!
For those who haven't heard about it, what can you tell us about Spotlight?
So Spotlight is a company I started a few years back now to help promote and show off the incredible talent we have in the North East. We have a writing team who write articles on the latest gigs and releases. However, we pride ourselves on our production team which we use to record intimate live sessions of bands as well as interviews and live shows that we run. It's my baby!
You put on a couple of Spotlight shows for Independent Venue Week, how important are independent venues for companies like Spotlight, the bands that play Spotlight and bands like your own?
Independent venues are where bands begin. All bands have to start somewhere and the character of these places can be far superior to a lot of the bigger venues. Indie venues give promoters a place to refine their skill, as well as making you not compete with the established promoters who control a lot of the bigger venues. Without them it would be a lot harder to get your first gig be it to play or to run your first show.
Any exciting future plans for Spotlight?
Spotlight I plan to grow, hopefully running a few more shows as well as helping promote local festivals such as Evo Emerging, which celebrates its 10 year anniversary this year. We have a few ideas on the cards, people like Beth who helps run Spotlight has some great ideas too, to expand the genres we cover, but that will all be revealed very soon I'm sure.
Who are your top picks so far that have played for Spotlight?
Callum Pitt who we did a session with a year or two back now. It made for a beautiful video with my garden in the back ground.

But live, my two favourite so far have to be No Teeth and Susan who never fail to put on a show!